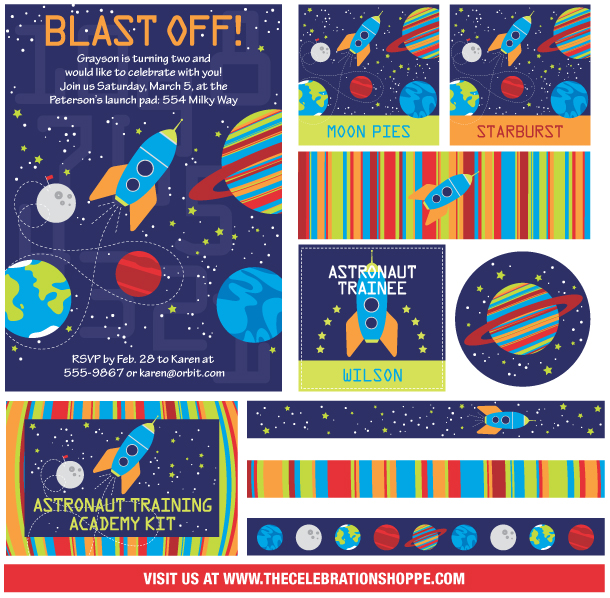 I'm super excited about our newest birthday party collection. As anyone who visits even occasionally can tell you, I have a budding scientist on my hands (his science birthday party and the collection) and his latest love of the sciences has everything to do with space. I'm not sure if this will be the theme he settles on for his seventh birthday party in the fall, but he's loving it for now!
The custom invitation and thank you notes are already in the shoppe and we're styling the printables and table decor now with some fun treat and craft ideas. The printables will include our normal beverage wrappers to dessert tags and we've thrown in a few new ones like astronaut patches and gable box favor labels.
Visit us here, on facebook and on twitter over the next several days for updates on the photo shoot, crafts and yummy treat ideas. And as always, I hope you're inspired!