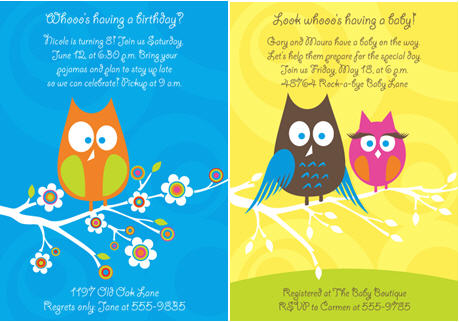 I'm not telling you anything you don't already know when I say owls are in. Who knew they could be so cute! They're on tote bags, t-shirts, lunch boxes, and now our invitations. 
This Friday, February 20, we're launching two new designs:
Owl Fun – whooo's having a birthday? I think I love the blooming flowers as much as I love the too cute owl.
Owl Couple – look whooo's having a baby! Couple baby showers are all the rage these days so I simply couldn't resist having a mommy and daddy owl too.
As always we would love to know what you think about these two new designs. You can post a comment or send us an e-mail at [email protected]