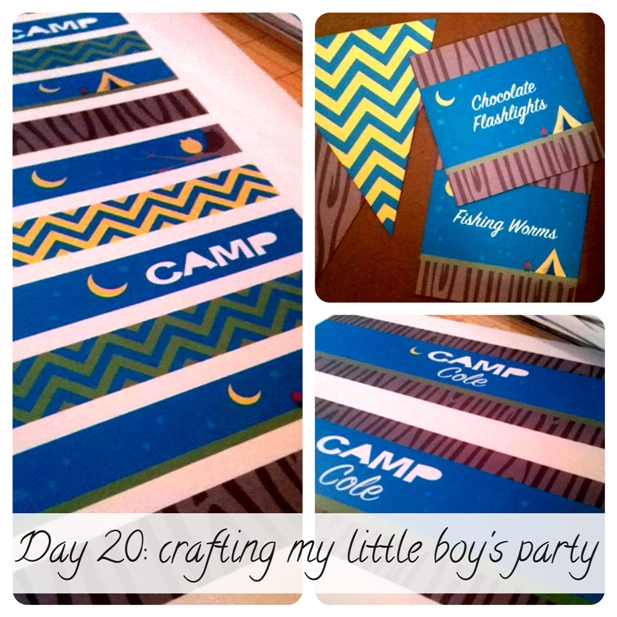 Pics taken with my iPhone and Camera+ app. Collage made with the PicFrame app.
My little guy will be turning six in less than a week and his party is in nine days!  Woo Hoo!
We've developed a new line of camp party printables (the invite is in the shoppe and the other items will be soon) and I'm busy planning away. 
The day will be full of camp fare from the CAMP COLE SNACK SHACK and we're hosting tons of fun activites like potato sack races, tug of war, and archery (with NERF bows of course! I mean, he is only six!)!
Oh, and if you're wondering why the pic says "Day 20," thats because I'm photojournaling our summer and yesterday was Day 20. (You can follow our adventures on Instagram at TheCelebrationShoppe.)
As always, I hope your inspired to craft, bake and create! Have a wonderful Thursday!
Join The Celebration Shoppe on facebook, sign-up for the daily ideas to come right to your inbox (a box in the right-side navigation bar), follow us on twitter, pinterest and on instagram at @thecelebrationshoppe