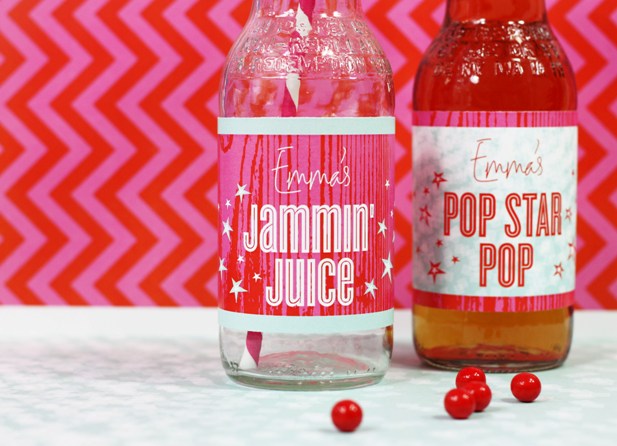 [pinit count="vertical" url="https://thecelebrationshoppe.com/2012/06/20/emmas-rock-princess-birthday/" image_url="https://thecelebrationshoppe.com/wp-content/uploads/sites/95/2012/06/The-Celebration-Shoppe-Girls-Rock-5388-sm.jpg" description="Hot Pink and Tiffany Blue Rock Princess Birthday Party! With printable party supplies from thecelebrationshoppe.com" float="right"]
Emma just turned seven and she rocked it out with our new Girls Rock printable party collection in Tiffany blue, hot pink and red!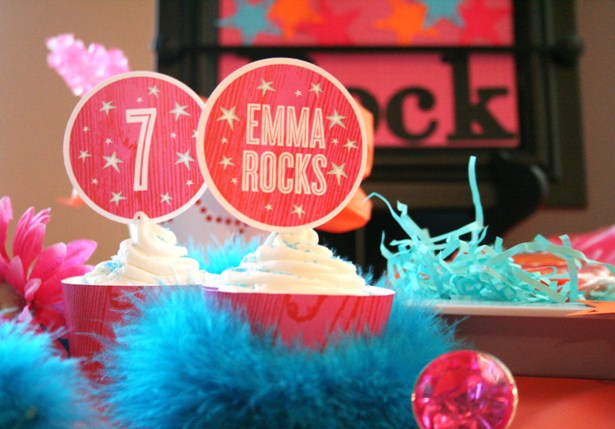 Emma's mom, Bridget, set up the perfect scene. All the girls entered into a "green room" setting where they could get ready for the red carpet. They dolled up like rock princesses with fun makeup (i.e., glitter lip gloss), feather boas, sunglasses and girls rock tattoos!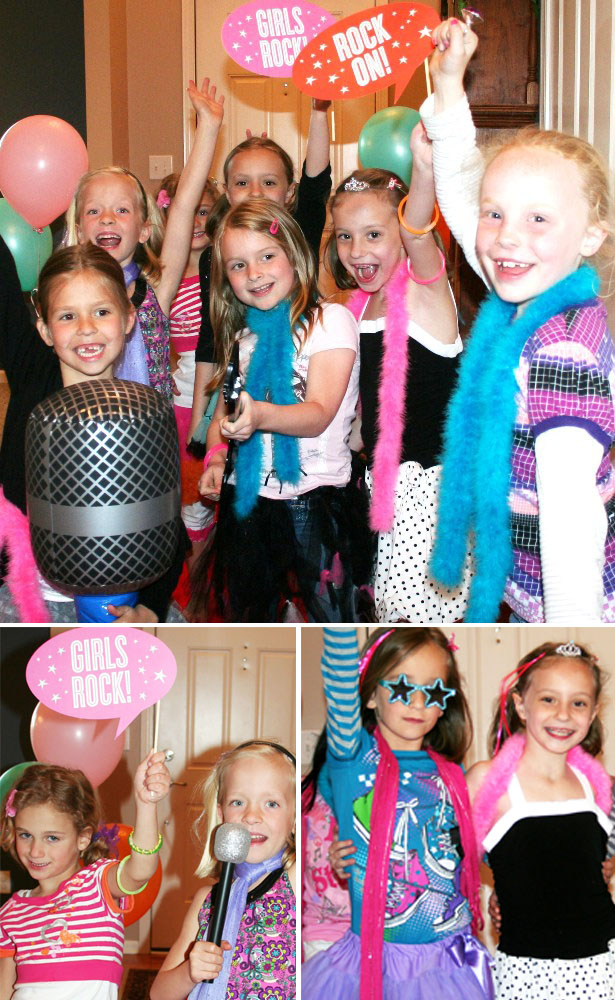 Once they were all glammed up, they walked the red carpet where four moms let the flash bulbs fly just like the real paparazzi! The girls loved it! What girl wouldn't?!
At the end of the carpet, each girl got on stage and had the chance to perform a solo to Just Dance Kids and Disney Sing It!
For favors, each girl received her own glitter microphone and more sweet treats than she could carry in her goody bag! Needless to say, this party was a HIT!
Happy Birthday, Emma!
You can find the entire collection, including invitations and thank you notes in the shoppe. And as always, we hope you're inspired to craft, bake and create! 
Join The Celebration Shoppe on facebook, sign-up for the daily ideas to come right to your inbox (never miss an idea, giveaway or free printable!), follow us on twitter, pinterest and on instagram at @thecelebrationshoppe.