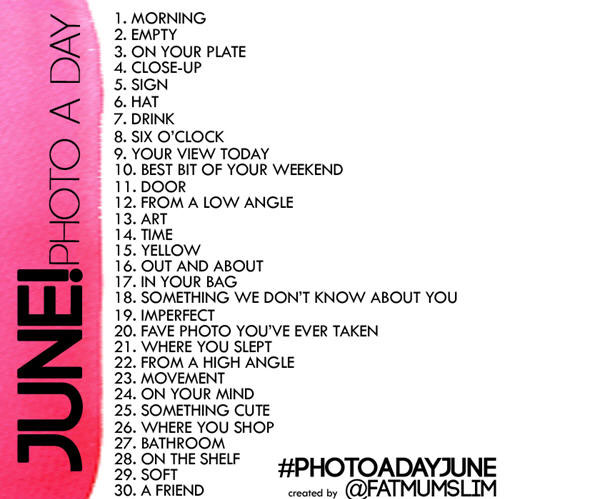 So are you on Instagram yet? Are you participating in a photo a day hashtag? Well I've been watching others for a few months and have decided to give it a whirl. It's going to be fun!
I've chosen to go with Fat Mum Slim this month. This list is the challenges for each day. Simply take a picture with this in mind, share it on Instagram (which allows you to also share quickly on Twitter, Facebook and other apps) and use the #photoadayJune hashtag so others can find you. And if you're not sure what to take a picture of, Fat Mum Slim gives a few points of inspiration in her June post.
If you're not on Instagram, go to your app store (now also available for android users!) and get it. You'll love it!
You can find me at @thecelebrationshoppe on Instagram. If you follow me, comment on a post and say hi!
As always, I hope you're inspired to craft, bake and create! Happy Monday!
Join The Celebration Shoppe on facebook, sign-up for the daily ideas to come right to your inbox (a box in the right-side navigation bar), follow us on twitter, pinterest and on instagram at @thecelebrationshoppe