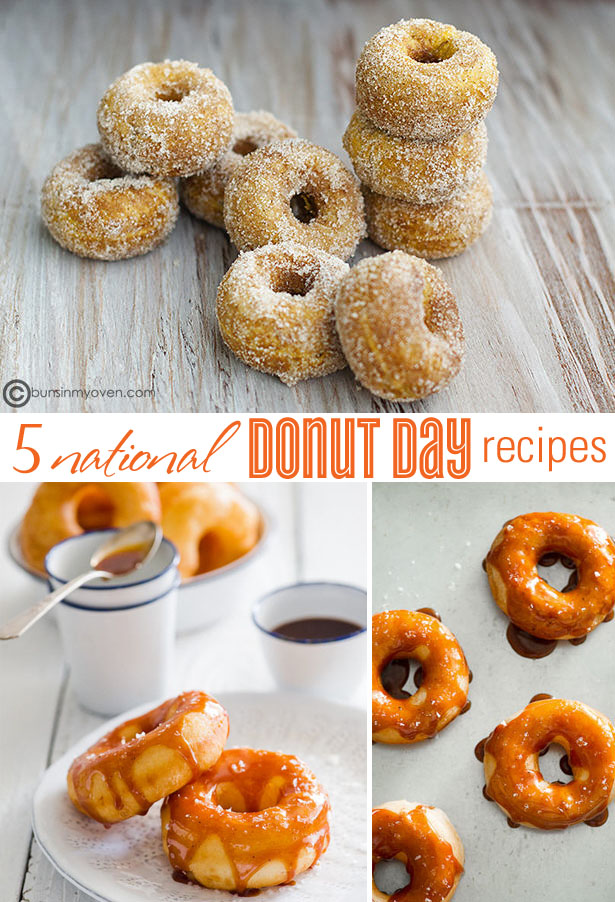 Today, June 1, is national donut day! And I've collected a few fabulous recipes to inspire you! First off, Pumpkin Donuts from Buns In My Oven. I just want to jump into this picture! And, Burnt Caramel Glaze and Sea Salt Donuts from White On Rice Couple. What ooey gooey goodness!
Next, another genius idea from Buns In My Oven, Nutella Filled Sugar Donuts. Oh my!
And what about these Chocolate glazed donuts from Everyday Occasions?!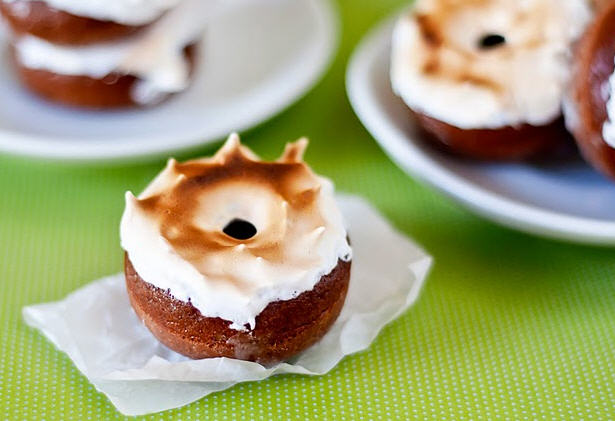 These I just couldn't resist sharing with that frosting! Meet Mexican Hot Chocolate Donuts with Toasted Marshmallow Frosting from Bakingdom. YUM!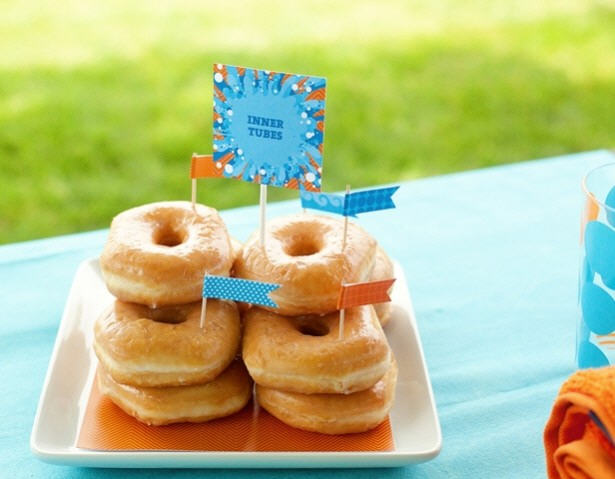 And if you just don't have the time to bake, have fun with the display. These are Inner Tube Donuts from my Splash Bash Summer Party last summer!
Hop over to the wonderful blogs for the yummy recipes. And as always, I hope you're inspired to craft, bake and create!
Join The Celebration Shoppe on facebook, sign-up for the daily ideas to come right to your inbox (a box in the right-side navigation bar), follow us on twitter, pinterest and on instagram at @thecelebrationshoppe