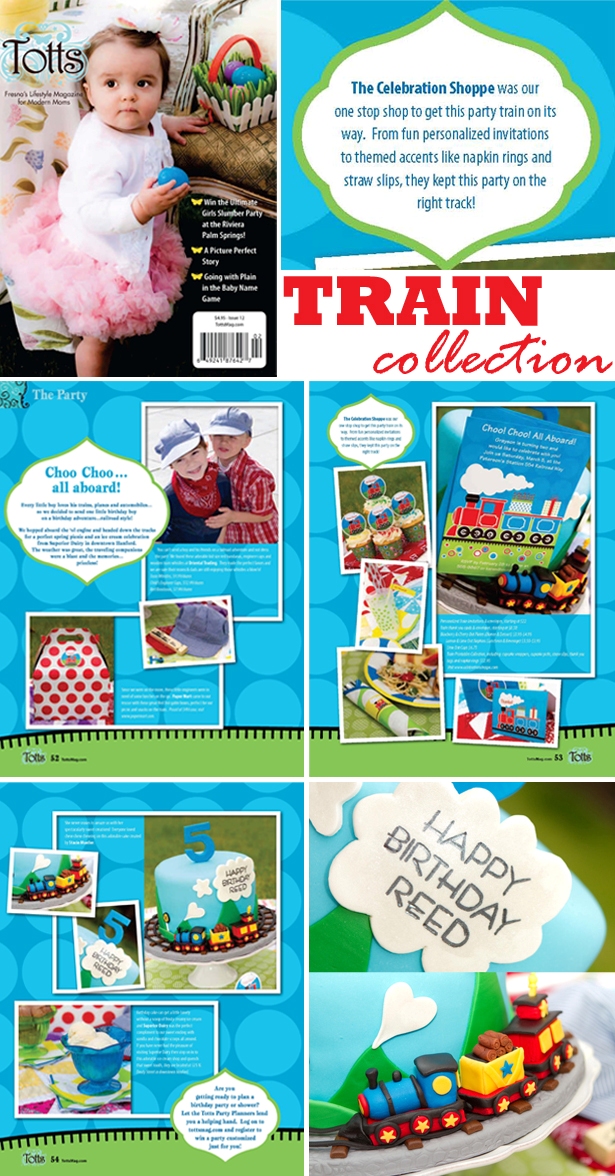 Totts, Fresno California's Lifestyle Magazine for Modern Moms, hosted a real "All Aboard" birthday bash last month for a handsome little guy, Reed, who is just in love with trains. I was so honored when I learned that the editors chose our train birthday party collection for the big day!
That's Reed and a little friend on the first page of the article, those are our custom train birthday invitations, thank you cards, table decor and printables on the second page of the article, and on the third is a lovely cake created by a local vendor, Stade Mueller. She did such a beautiful job I had to give you a closer look at that fondant train. How adorable is the heart shape coming out of the smokestack?!
You can read the entire article here and you can see a few more pictures on Tottsmag.com. Happy Friday everyone!
Visit our press & praise page to see where else The Celebration Shoppe has been featured! And I would love it if you would Like us on facebook and follow us on twitter too!