Love things that sparkle? Me too!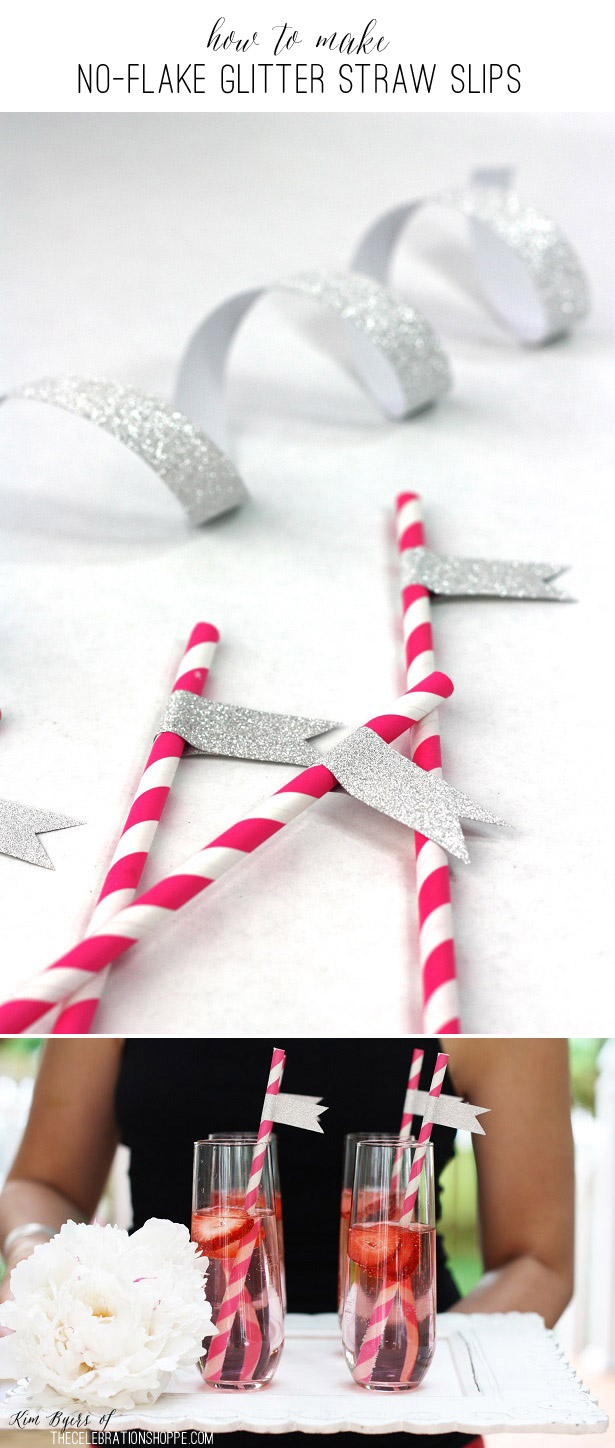 Glitter can be hard to craft with. Especially when you're crafting with things that might come in contact with food. You're always nervous it's going to flake off on whatever you're working on.
Well I have the answer and it's awesome! Darice makes a no-flake glitter washi tape and it's available at JoAnn Fabric and Craft Stores. It's beautiful and it truly doesn't rub off!
I made these no-flake glitter straw slips in less than a minute! Just wrap around your straw and cut a triangle out of the end. Done!
As always, I hope you're inspired to craft, bake, create and celebrate!