Make these easy "reason for the season" chocolate transfer Christmas cupcake toppers in less than 5 minutes. A great way to serve Happy Birthday Jesus cupcakes!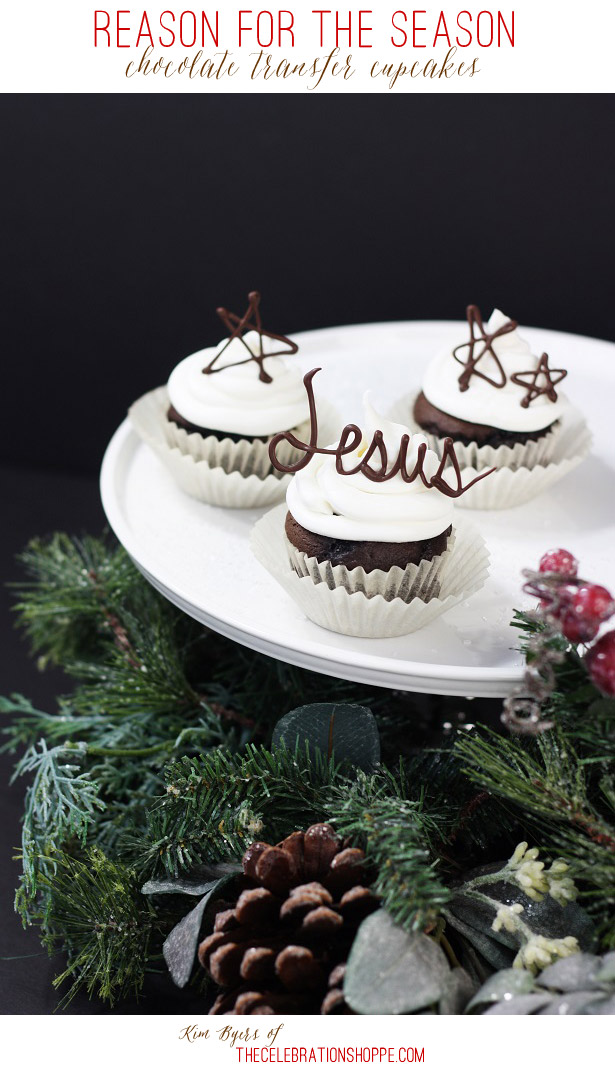 But before I share the tutorial, I've teamed up with 20 other bloggers to bring you so many more fun and creative Christmas ideas. Come hop with us! At the bottom of my post you'll find a clever and creative idea from my friend Mariah's blog, Giggles Galore!
Although I love the whimsical and fun side to the holiday season, and you'll see tons of ideas here for reindeer treats and Santa cookie decorating party ideas, my family keeps the real reason for the season close to our hearts: God's gift of His son!
These chocolate transfer cupcakes are so easy to whip up. Just make your favorite chocolate cupcakes and top with brilliant white icing. (I'll be honest, these are dark chocolate fudge cupcakes made with a Duncan Hines cake mix. My kiddos love it and it's dairy-free for my little guy!)
For the chocolate transfer toppers, you'll need:
Candy melting chocolates (available in the baking section at your local craft store)
Resealable  bags
Wax paper
For the simple steps:
Melt 6-7 candy melts in the microwave in a resealable bag in 8-second intervals.
Snip a small hole in one corner of the resealable bag.
Script the word "Jesus" and stars onto wax paper. (Note: For more complex designs, draw them on paper and place them under your wax paper so you can follow the outline.)
Allow to dry and carefully peel up the chocolate. (Tip: Tilting the wax paper to peel will help the chocolate not to break.)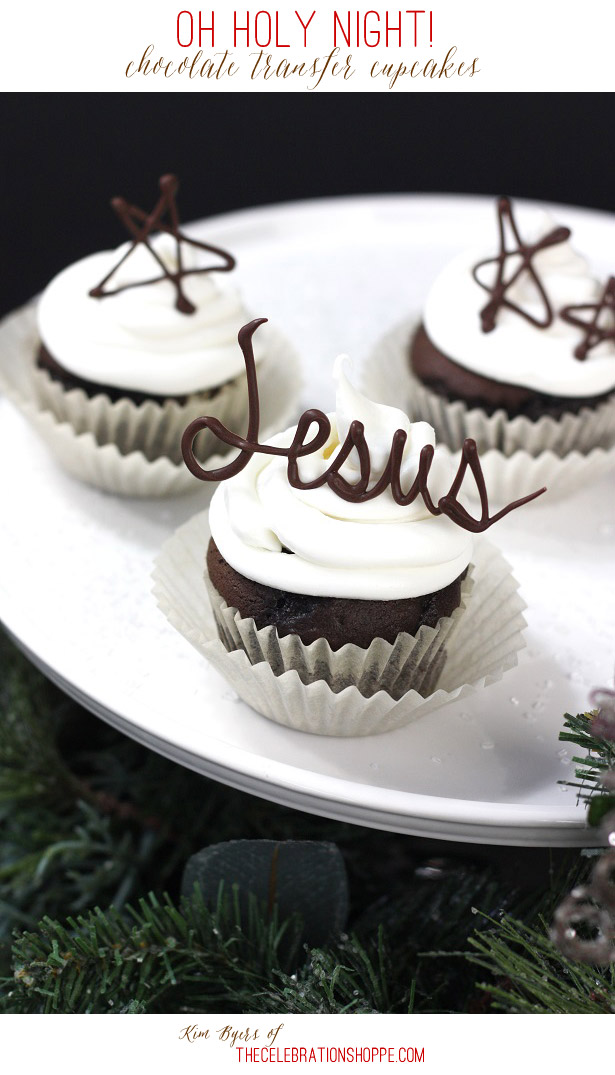 And now I hope you'll hop over to Giggles Galore for some whimsical Christmas fun with Reindeer Ho Ho Treats!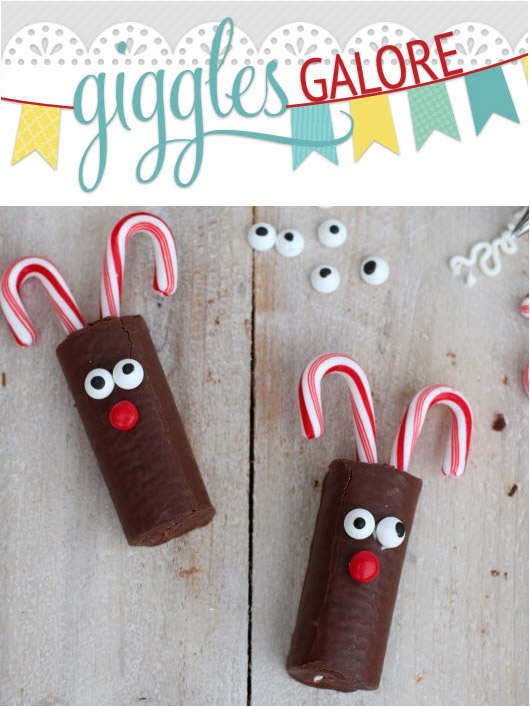 As always, I hope you're inspired to craft, bake, create and celebrate!
Reason For The Season Chocolate Transfer Cupcakes seen first here on The Celebration Shoppe