I'm over the moon for my latest recipe for Kellogg's. It's a Rice Krispies Treats M&M's Pie! Oh my! Its yummy and you can "build" it so many ways!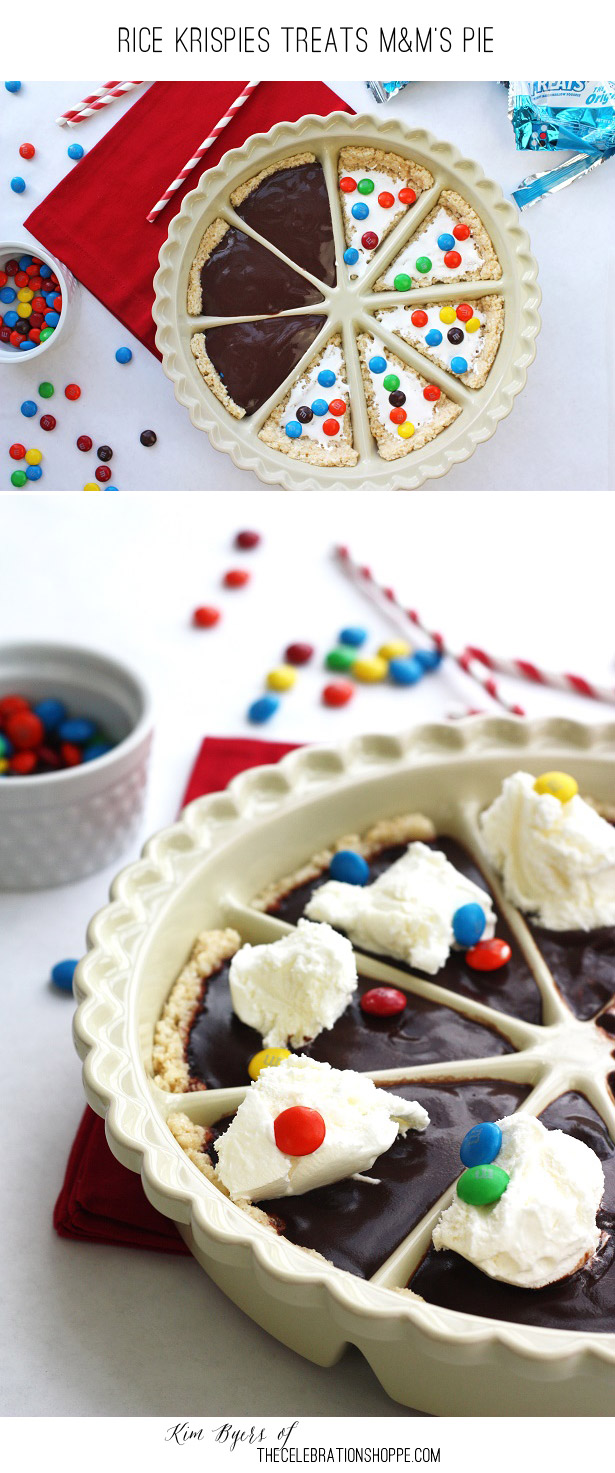 I think my favorite is Rice Krispies Treats + marshmallow fluff + dark chocolate M&Ms… so good. And if you make it in a scone pie pan like this one, everyone in the family can build their own!
For the full recipe and step-by-step photos of this easy Rice Krispies Treats M&M's pie idea, hop over to Kellogg's!
As always, I hope you're inspired to craft, bake, create and celebrate!
The Celebration Shoppe receives compensation for ideas, recipes, styling and photography. All opinions expressed are our own and not that of the sponsor. We would have it no other way.

Rice Krispies Treats M&M's Pie seen first here on The Celebration Shoppe