I love Rudolph! He is my favorite reindeer. And in honor of him, I designed a Rudolph SVG Bundle with four reindeer cut files just for my readers! Plus, I used one to make this funny Christmas shirt for my niece!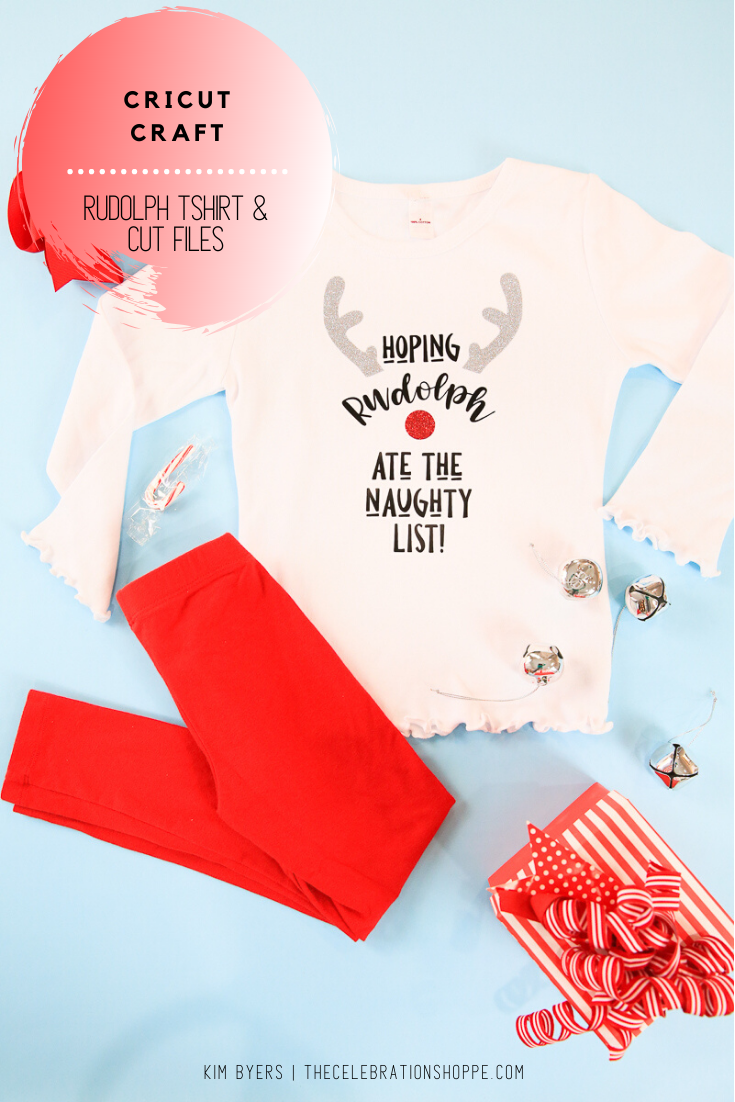 I really do love Rudolph. Two things from my childhood really standout. Each Christmas Eve I sat next to the front window looking for that little red dot in the sky and if I thought I saw it I would run to bed immediately. Of course I didn't realize that the taillights of planes were red. HAHA!
Two, the original Rudolph The Red Nosed Reindeer cartoon would make me sad because Santa wasn't nice to Rudolph in the beginning. I mean really!
Rudolph Cut File Bundle Includes
I designed four cuts, and I'd love for you to join me for my video making the t-shirt. It would be so cute on a stocking, fabric pennant, hot cocoa mug, and more! Here's what's inside the zip file:
Personalized Reindeer Antlers (you can use similar font in Design Space called "Friday" with the curve tool)
Hoping Rudolph Ate The Naughty List
Rudolph Is My Favorite
With Your Nose So Bright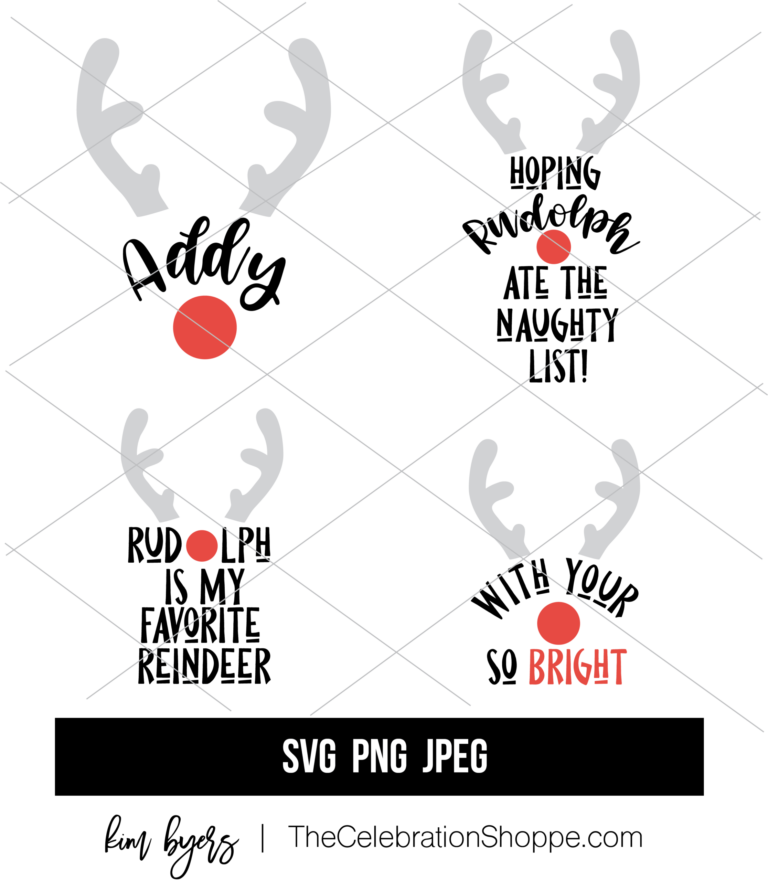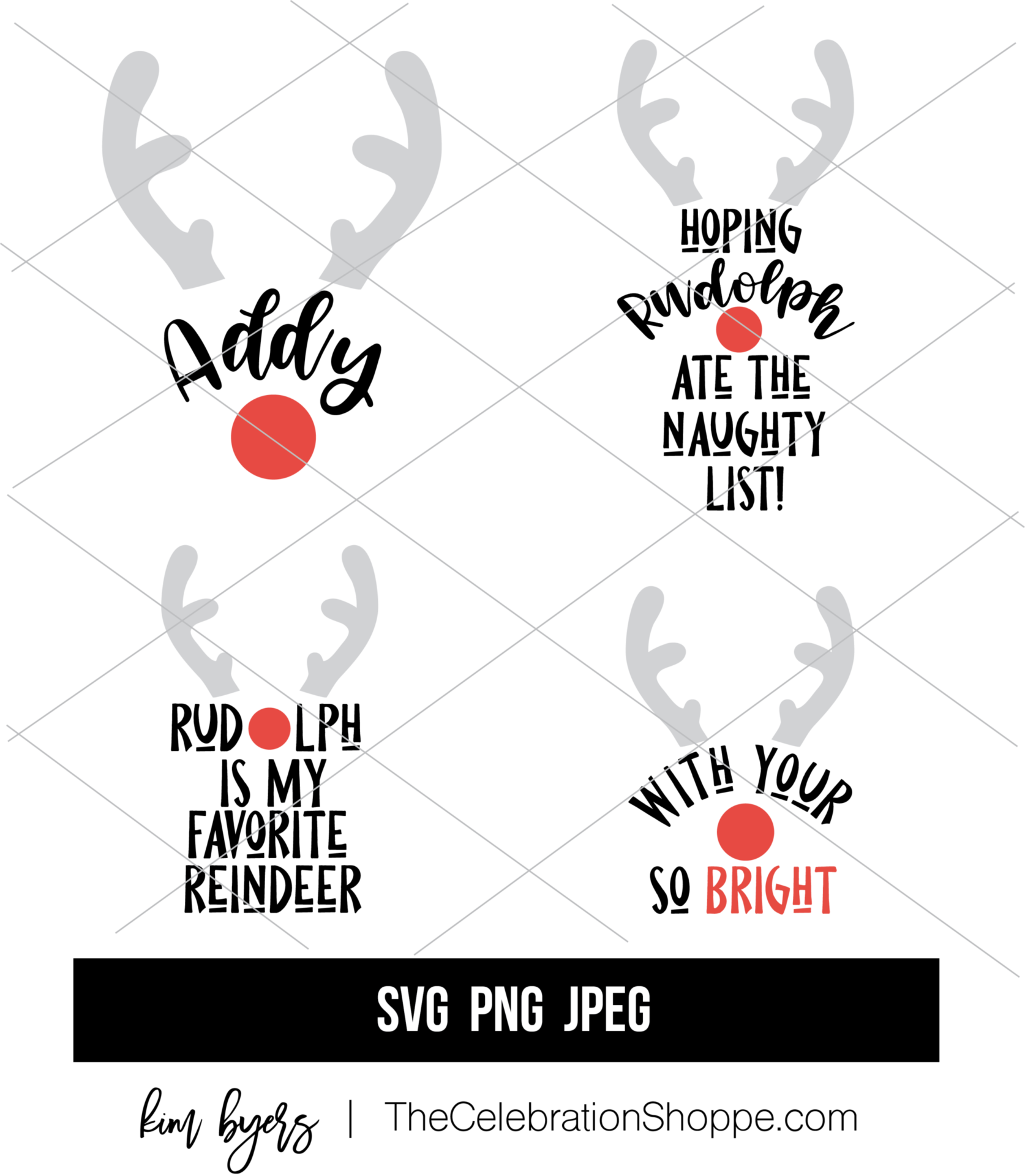 VIDEO – Let's Make A Funny Christmas T-Shirt
I craft on YouTube all the time and I'd love for you to join me! We can go step-by-step together! And if you've not already, I'd love for you to subscribe!
Get Your Rudolph Bundle Here
Download my Rudolph SVG Bundle while it's FREE! Soon this set of designs will move to my Etsy shop! Grab yours now and start crafting funny t-shirts, totes, mugs and more!