Shamrock cinnamon rolls perfect for St. Patty's Day breakfast or snack!
My boys love cinnamon rolls and when we're not running to a sports practice I often bake them on Saturdays. This Saturday we decided to have a little fun and shape our cinnamon rolls like shamrocks in early celebration for St. Patrick's Day!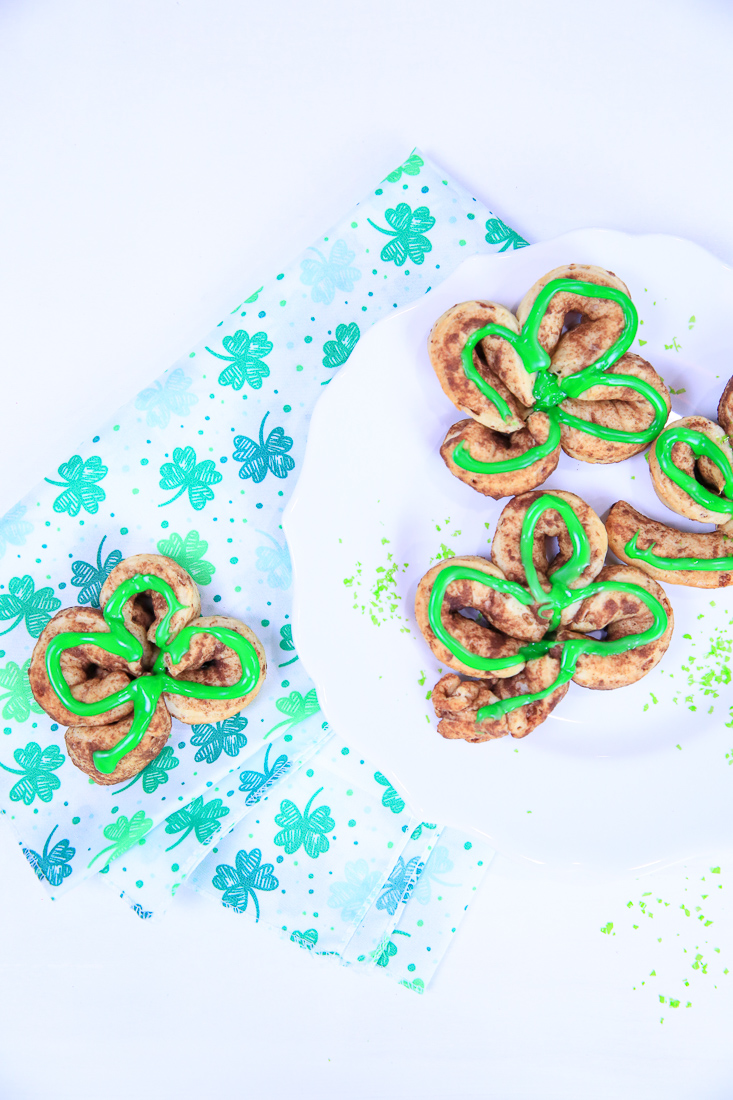 School mornings are often so hectic, but these shamrock cinnamon rolls are so super simple, you could even bake them up before class. You'll look like a super mom!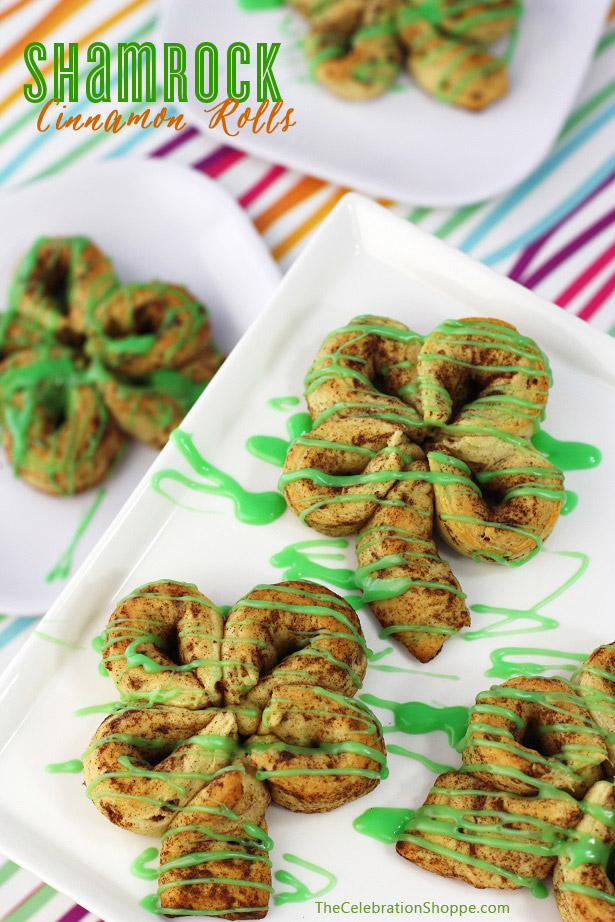 By the way, for your littles, don't forget to dress them in green on St. Patrick's Day so they don't get pinched. I have the cutest DIY Unicorn Tee that says Magically Unpinchable if you're interested in getting crafty!
Back to our shamrock cinnamon creation. If you visit me very often you know that my youngest has severe food allergies, so baking from scratch is a must some times. Not in this case though! These are Kroger brand cinnamon rolls (Wal-Mart Great Value brand too) and they have no dairy! Yay!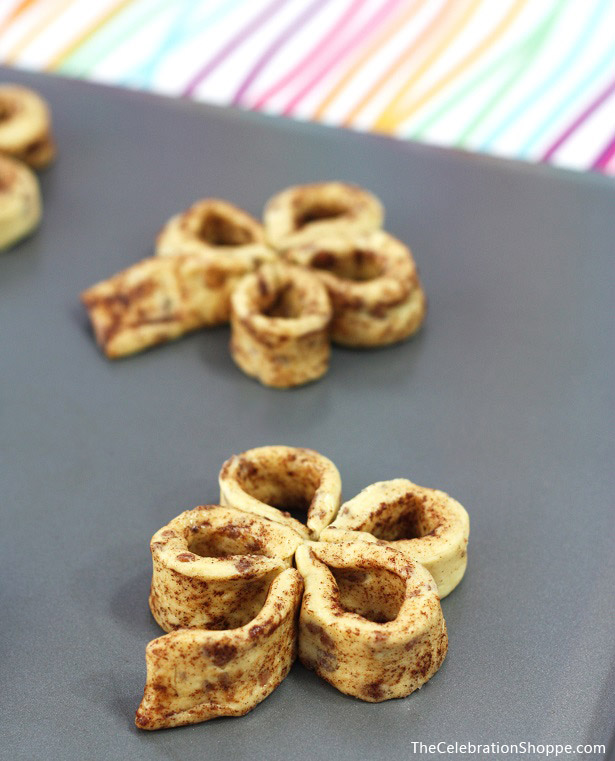 How To Make Shamrock Cinnamon Rolls
When you're using canned cinnamon rolls you can whip these cuties up in less than 10 minutes.
Cut – roll each pinwheel out straight and cut it into five equal pieces, four clovers and one stem. If you want larger shamrocks, use two cinnamon roll pinwheels.
Pinch – pinch four pieces into loops and allow one to curve a bit as the stem.
Bake – bake these as you normally would per the instructions, but watch them closely as they won't take as long to brown since there is airflow between the pieces.
Ice – mix two drops of green gel food coloring in the icing and drizzle over warm cinnamon rolls.
Waalaa! Super fun and easy St. Patrick's Day breakfast idea!
Watch Quick Video Tutorial
More St. Patrick's Day Ideas
Feeling crafty? I've got tons more St. Patrick's Day ideas for you to try, from home decor, to Cricut crafts, to more fun food! We'll make St. Patty's Day fun!
As always, I hope you're inspired to craft, bake, create and celebrate!
All content, ideas, photography and opinions are that of my own and I'd have it no other way! There may be affiliate links in this post, of which we do earn a small fee at no cost to you.