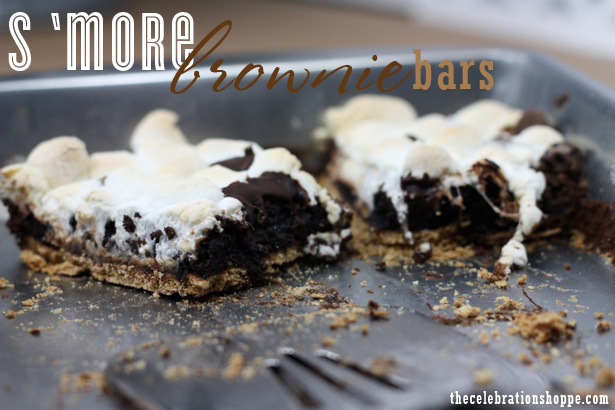 Over the holidays I attended a little New Year's Eve soiree and took s' more brownie bars as a sweet little treat. Super easy to make and completely kid and adult approved.
Channeling my best Sandra Lee, here's the semi-homemade recipe:
Duncan Hines Dark Chocolate Brownie mix (I used this one because it's dairy-free for my little guy) + ingredients on the box (egg, oil, water)
Graham crackers
Mini marshmallows
Chocolate chips (I used Trader Joes chocolate chips because again, dairy-free for my little guy)
Simple baking steps:
Prepare brownie mix as recommended on the box.
Line a shallow baking pan with graham crackers.
Spoon brownie mixture about 1/2 inch deep over entire cracker base, leaving a bit of a lip between the brownie and the edge of the pan. It will rise and fill that space.
Bake at 350 for 10 to 12 minutes, or until toothpick pulls out wet but lumpy. Don't over-bake!
Add mini marshmallows to cover entire top of brownie and sprinkle with chocolate chips.
Bake for another 4-5 minutes at 350.
Allow to cool and cut into squares with a  damp knife.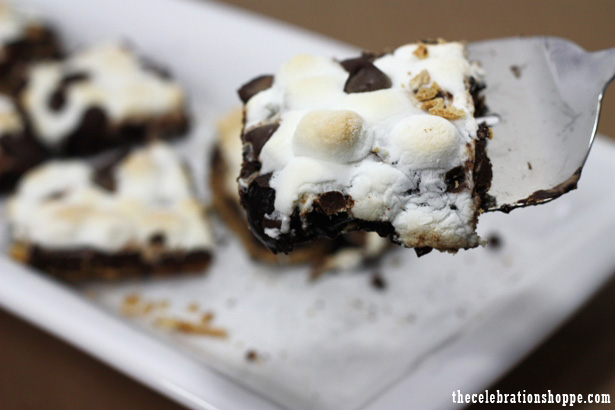 As always, I hope you're inspired to craft, bake, create and celebrate!
Join The Celebration Shoppe on facebook, sign-up for the daily ideas to come right to your inbox (never miss an idea, giveaway or free printable!), follow us on twitter, pinterest and on instagram at @thecelebrationshoppe.