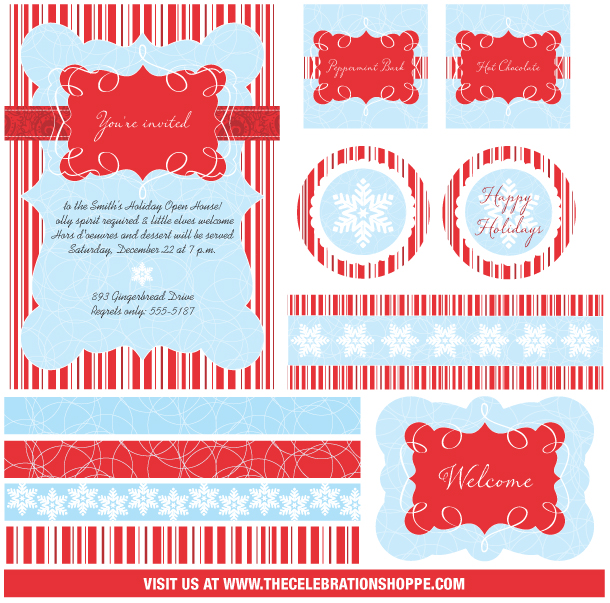 This is my favorite time of year, celebration after celebration! Now that Halloween is almost here it's time to start pulling out the new Christmas collections! My modern twist on the candy cane has been on the inspiration board for months now and can be perfect for a cocktail party, a family open house, a whimsy kid cookie decorating party and even a winter birthday or baby shower (the cupcake picks come with a sheet of Merry Christmas and Happy Holidays, and a sheet of solid snowflakes)!
I'm so excited to say that the invitation is already available in the shoppe as of this morning! And with the photo shoot for the entire collection including the printables scheduled for next Thursday, November 4, the rest won't be far behind!
This storyboard only shows you snippets of what mod candy cane will offer: cupcake picks, cupcake wrappers, dessert table tags, whimsy dessert table beverage mat, cello toppers, favor tags, welcome door sign, beverage wrappers and so much more! I can't wait to share it all with you! Join us on facebook and twitter for regular updates and a few sneak peeks of the photo shoot along the way!
Like us on facebook and follow us on twitter for more creative ideas!