Giddy to share I'm featured in the December issue of All You magazine!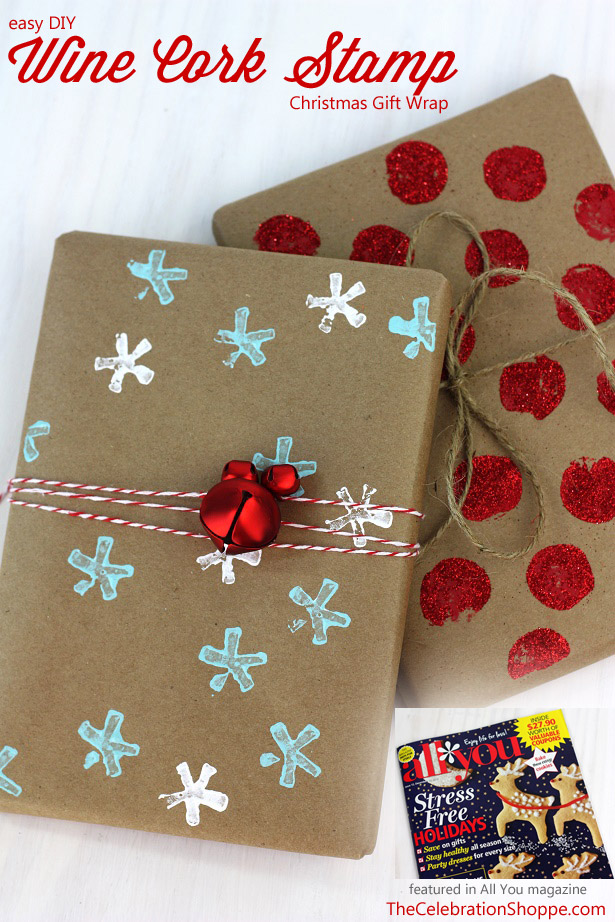 All You magazine editors asked if I'd like to participate in their Take This, Make That article for December. The challenge was to take an average wine cork, create a craft using it, and do NOT spend more than $5.
Crafting is super easy, crafting for less than $5 is the challenge! I chose to create pretty Christmas gift wrap with a few things. To make my Cork Stamp Gift Wrap, you'll need:
Kraft wrapping paper, $2.49
Cork, $0.00 (upcycled)
Paint, $0.50 per color
Glitter, $.99
Tools – Xacto knife, scissors and tape
Optional embellishments – twine, ribbon, bells
How to make:
Wrap gifts with brown or white Kraft paper
For snowflake design, cut four small triangles out of end of cork with an Xacto knife. For dot design, not cutting required
Dip cork in paint, blotting off excess, and make pattern on Kraft paper
Sprinkle design with glitter and tap off excess
Allow paint to dry and embellish with twine, ribbons, bells, etc.
Crafting time: 10 minutes plus drying time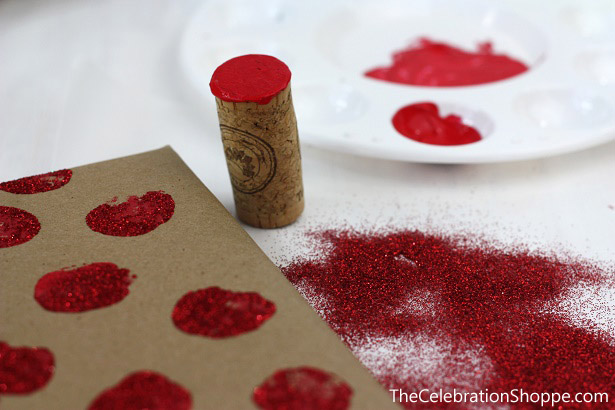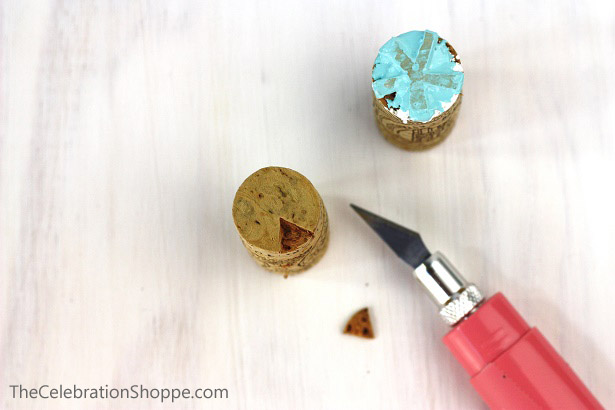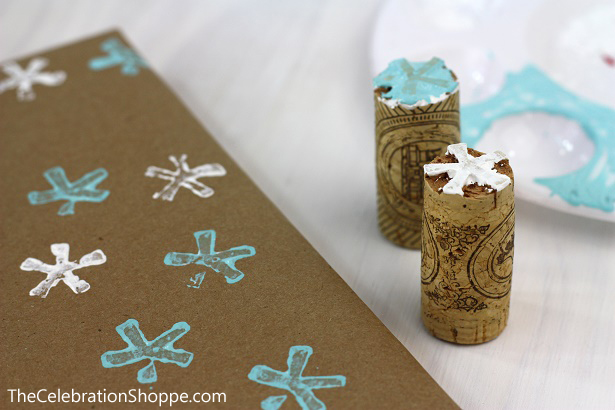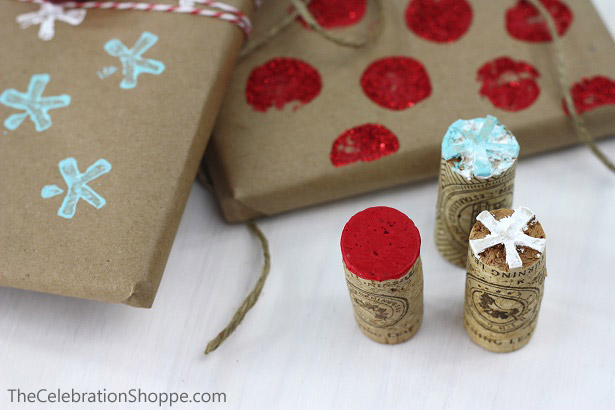 The holidays are such a magical time, and can also be a hectic time. Projects like this one, help me bring the family together, slow down, and get creative. The result is a gift with a more personal touch and something the kids can brag about.
Here's a shot of the article in the magazine: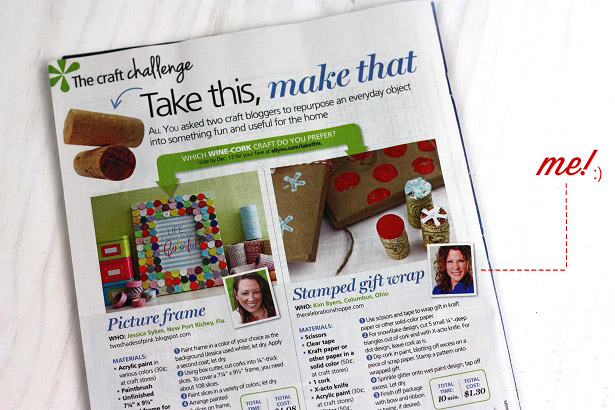 And make sure you pick up a copy of this month's issue of All You. It's an amazing magazine full of recipes, craft ideas and lots and lots of coupons! You won't be disappointed!
As always, I hope you're inspired to craft, bake, create and celebrate!