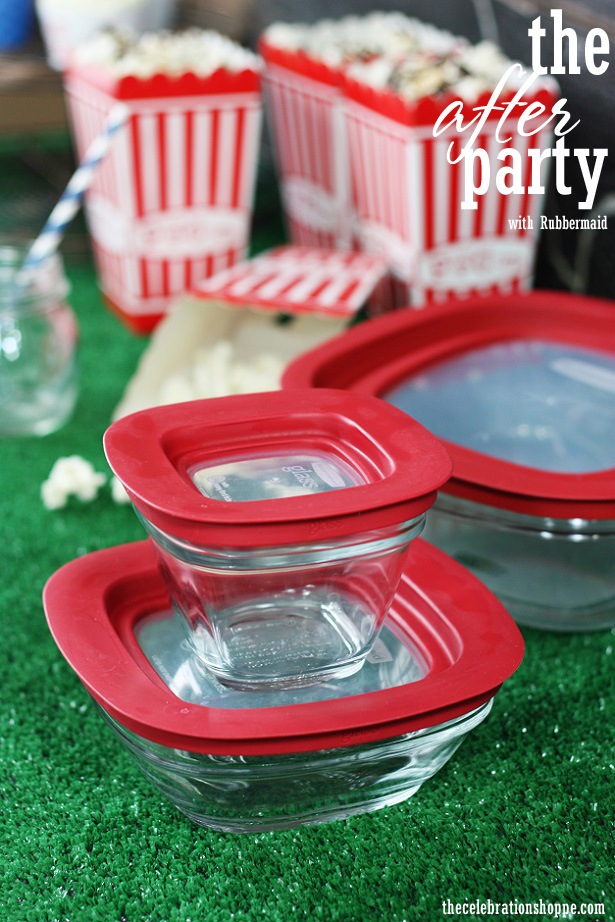 So the Game Day party is over and it's time to pack up all those yummy left overs. I personally have used these Rubbermaid food storage containers for over a year. I tossed every other plastic bowl (most without a matching lid because the dishwasher ate it) in the cabinet.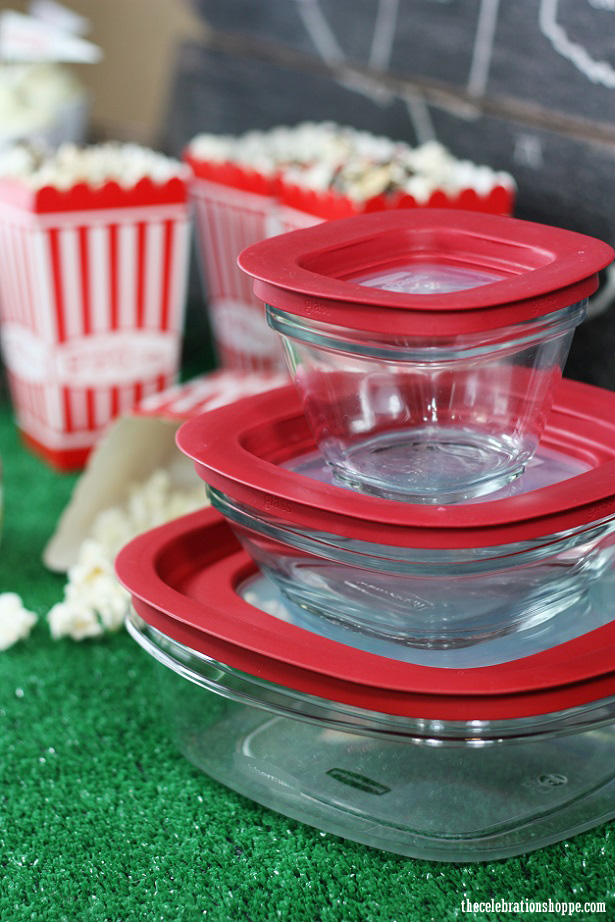 I love that these Rubbermaid bowls all match (I can't help it… I feel more organized when things match), are leak-proof because of this fantastic seal on the inside rim (which has saved my kitchen floor more times than I can count), and have lids that snap to the bottom of the bowl so I don't lose them (and yes… they stay better organized). Plus, the way they stack gives me extra space in the cabinet. 
Okay, to summarize: pretty, organized and leak-proof. What's not to love?!
So for my after parties… the "clean-up" after the party that is… I use Rubbermaid.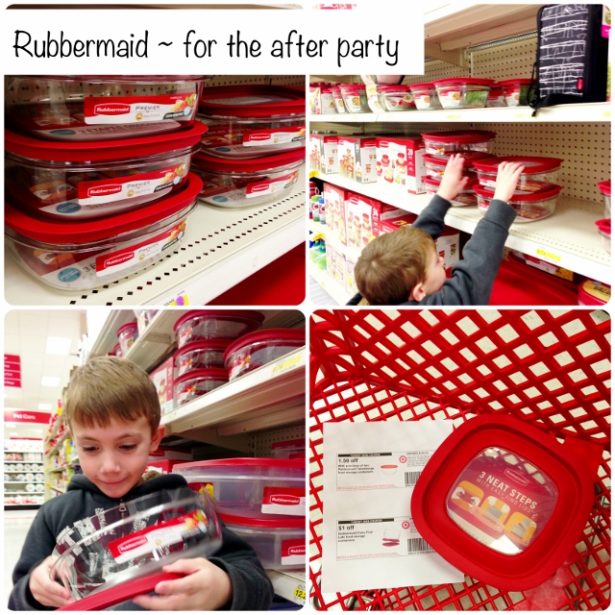 My little guy and I just ran out last week and picked up a few new Rubbermaid pieces at Target for our upcoming party using coupons from Target.com.
Log on and get some Rubbermaid coupons for yourself! Just visit Target at coupons.target.com/rubbermaid-coupons and print. It's that easy!
And guess what!! Rubbermaid is hosting a Game Day Party Sweepstakes!  They are offering the chance to win an Easy Find Lids Party Pack, a 48Qt Cooler and $100 VISA gift card! Enter at Rubbermaid.com right now!
You can also find Rubbermaid on:
Happy Monday everyone! And make sure you enter to win Rubbermaid's fabulous Game Day Party Sweepstakes!
As always, I hope you're inspired to craft, bake, create and celebrate!
Join The Celebration Shoppe on facebook, sign-up for the daily ideas to come right to your inbox (never miss an idea, giveaway or free printable!), follow us on twitter, pinterest and on instagram at @thecelebrationshoppe.
This project is part of a social shopper marketing insight campaign with Pollinate Media Group™, but as you ladies know, all my opinions are always my own. I would have it no other way! http://cmp.ly/3/8vNxcO