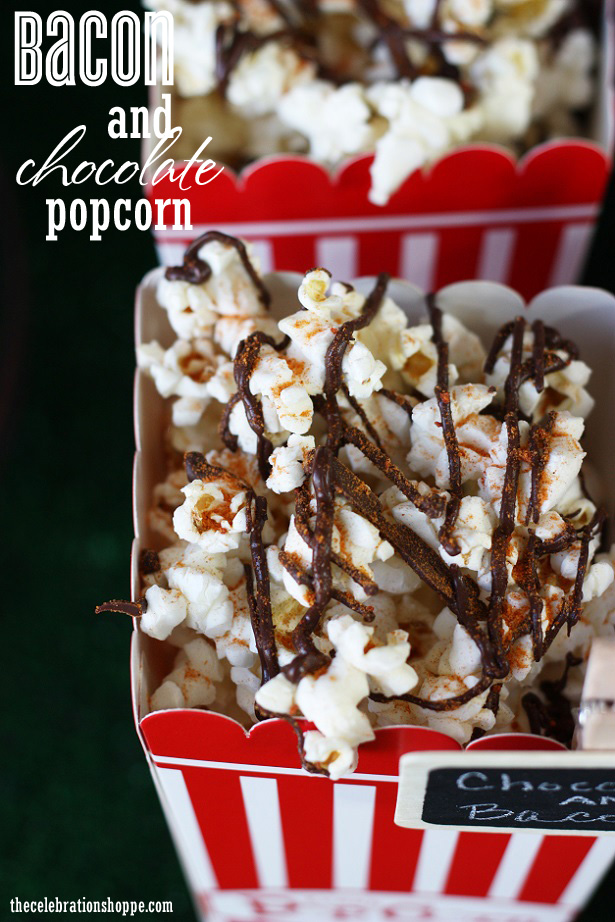 Yep… you read the title right. I'm making bacon and chocolate popcorn for our Super Bowl party this year and likely for every Game Day thereafter. And maybe for a few movie nights in between too. We like it that much!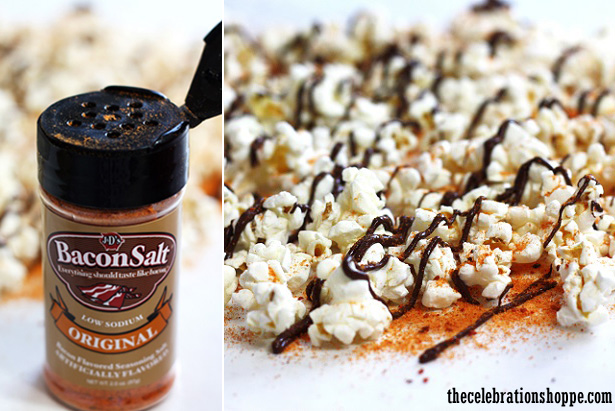 And the best part, bacon and chocolate popcorn is super simple to make. You'll need:
6 cups of air popped popcorn
1/2 cup dark chocolate melts (available at your local grocery or craft store with a baking section)
J&D's Bacon Salt
Wax paper
And the simple steps for Chocolate Bacon Popcorn:
Spread your popcorn on the wax paper (you'll likely need to do this in 2-3 batches)
Place your chocolate melts in a resealable plastic bag (snipped on one end) or in a small glass bowl and heat in the microwave in 8 second intervals, three times, or until melted
Drizzle chocolate over popcorn
Before chocolate cools, shake on J&D's Bacon Salt to your desired taste.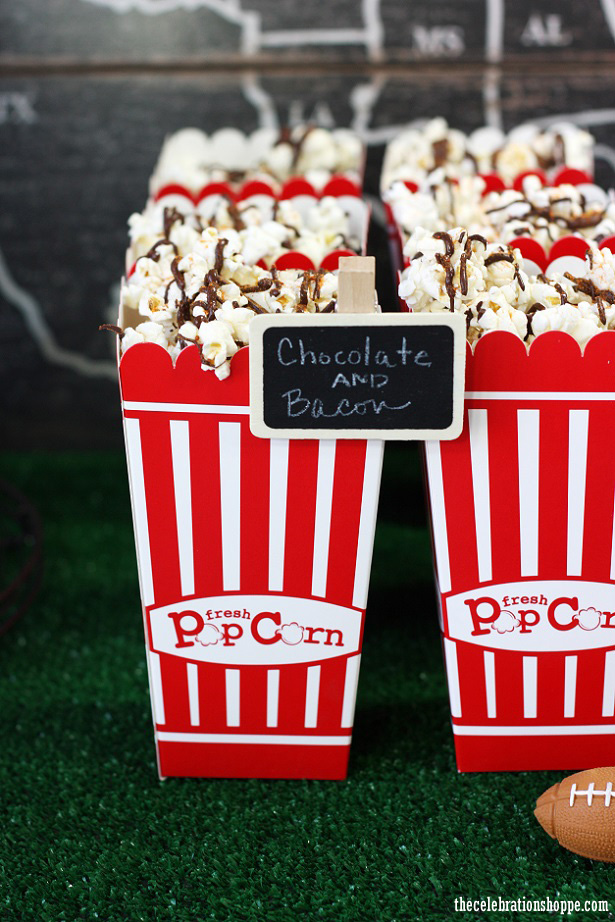 If you'd like my free Game Day party printables, you can find them here. As always, I hope you're inspired to craft, bake, create and celebrate!
Join The Celebration Shoppe on facebook, sign-up for the daily ideas to come right to your inbox (never miss an idea, giveaway or free printable!), follow us on twitter, pinterest and on instagram at @thecelebrationshoppe.