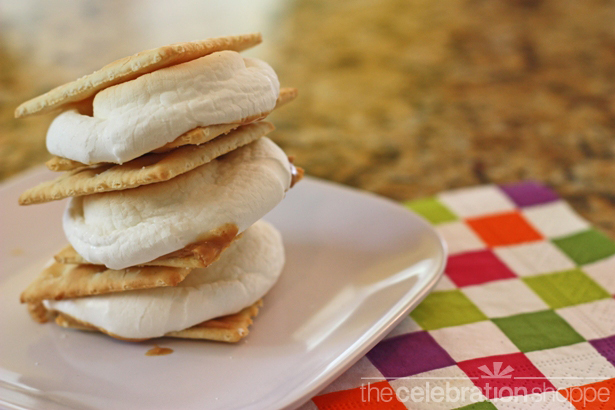 You know when you really want a s' more… but you don't have any chocolate… and then you realize you don't have any graham crackers either? Well let me introduce you to the OTHER s 'more!
When I was a kid these were actually the preferred snack when I went to my grandmother's house, unless of course she was baking. And now my oldest LOVES them.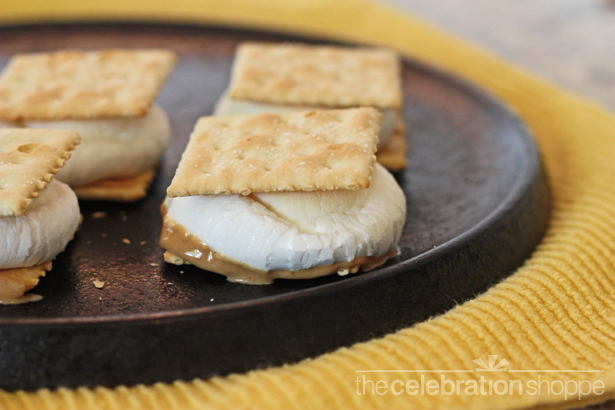 So instead of graham crackers we used soup crackers. Mine are Keebler's Zesta crackers, the same brand my grandmother always bought (and they're dairy free so my youngest can have them too.) And instead of chocolate we used peanut butter.
See that iron skillet? She gave me that, among other things, when I got married. If you don't have one, get one. They're a must have for every kitchen, but especially every southern kitchen. Admittedly she used hers every day to bake homemade biscuits and I use mine to bake fish sticks and fries… but either way they're very handy. 
As always, I hope you're inspired! And stop over at Snackpicks.com for more of my Kellogg's treat ideas.