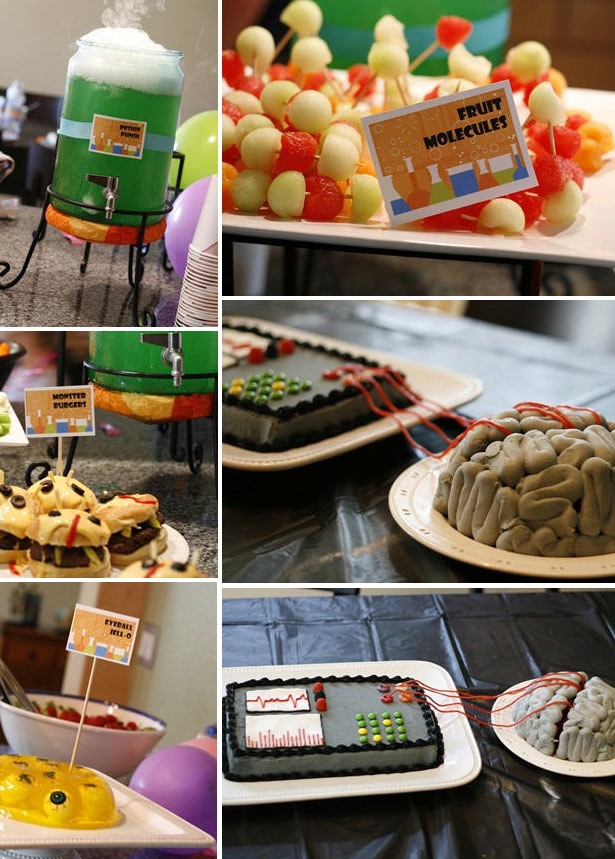 I absolutely LOVE to see pictures from moms that have been inspired by my parties and our party supplies. You can find our science party supplies in the shoppe (invitations, thank you notes and party supplies)! Rachel from Mrs. Mouthy hosted this fabulous party for her son Vincenzo and wow did she go all out! That cake alone is just too fun and would be a perfect idea for a Halloween party too! But I think my favorite is the fruit molecules. Too clever!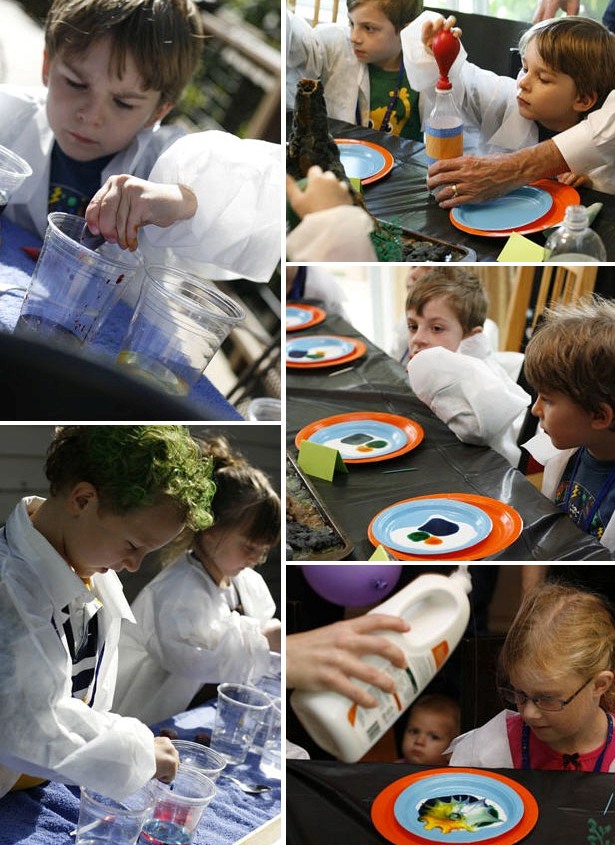 And not only did she have frightenly fun MAD scientist goodies, she had a number of simple and super fun science experiments for the kiddos. Hop over to the Mrs. Mouthy blog to see all the details!
As always, I hope you're inspired to craft, bake, create and celebrate! And thank you so much Rachel for sharing!
Join The Celebration Shoppe on facebook, sign-up for the daily ideas to come right to your inbox (never miss an idea, giveaway or free printable!), follow us on twitter, pinterest and on instagram at @thecelebrationshoppe. And don't forget to shop our birthday, baby shower and holiday party supplies!
If you've invited guests with our invitations or styled your party with table decor or printable items from The Celebration Shoppe, we would love to see! Send a link or pictures to [email protected]. (By submitting information and/or images you are giving us the right to publish your events details with the appropriate credits.)