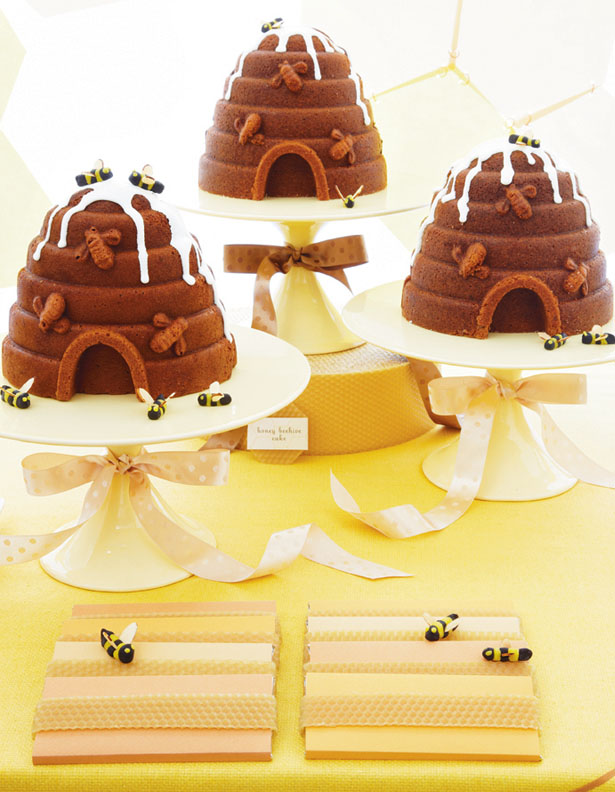 I received an advanced copy of Amy Atlas' new book Sweet Designs a week or so ago. I knew it was going to be wonderful as Amy is a true creative soul, and I wasn't disappointed. It's full of lovely photography, crafting ideas, baking tips, styling inspiration and much more.
I'm honestly impressed with the organization and the amount of DIY detail. I'm a DIY girl. Don't just show me a pretty picture. I want to know how to recreate it. And Amy does just that! Each chapter includes:
Bake It: Recipes for making cakes, cookies, pies, mousse, truffles, popsicles, ice cream bars, drinks, and more.
Craft It: Instructions and directions for templates to create her signature popcorn cups, candy bar wrappers, paper pinwheels and more.
Style It: Designer secrets for arranging sweets, choosing patterns, mixing textures and colors.
Shop It: Pick up sweets from the corner store to pair with home-baked desserts.
Display It: Serving vessels and display touches to create the whole dessert table or make a single treat stand out.
Switch It: Creative ways to swap the desserts, colors, or platters to better suit your needs.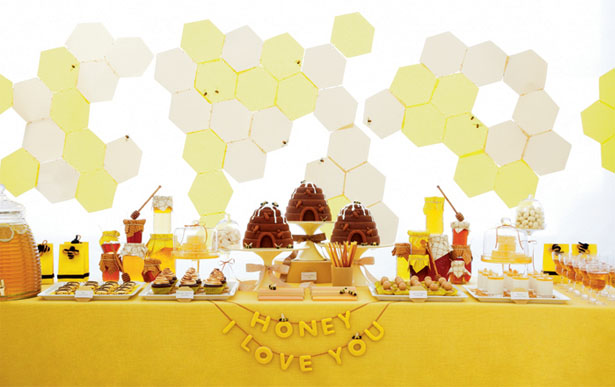 I'm just in love with the honeycomb backdrop for her Honey, I Love You dessert table. It's adorable and totally doable! You'll be amazed how simple it is to make and she reveals all the DIY steps right in her "craft it" section.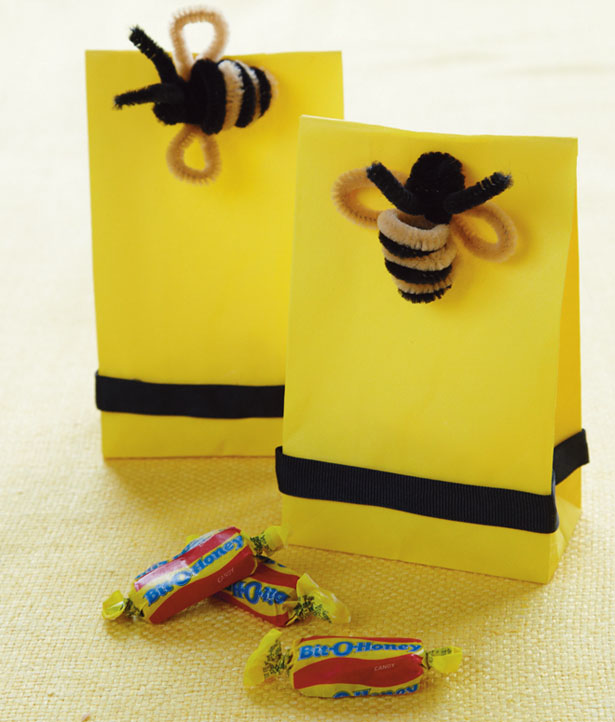 Oh, and take these little bumble bee favor bags. Yet another, simple and creative idea that will have your guests buzzing!

You can find Amy's book (352 pages with over 270 never before seen images) in stores tomorrow, April 24th, in the cookbook section and on Amazon and Barnes and Noble. And you can read some of Amy's two-year behind the scenes journey on her blog, Sweet Designs. 
As always, I hope you're inspired to craft, bake and create! 
Join me on facebook, sign-up for my daily feedburner e-mail (box in the right navigation), follow me on twitter and pinterest.
Copyright 
Sweet Designs: Bake It, Craft It, Style It
, Hyperion Books 2012 Photography by 
Johnny Miller