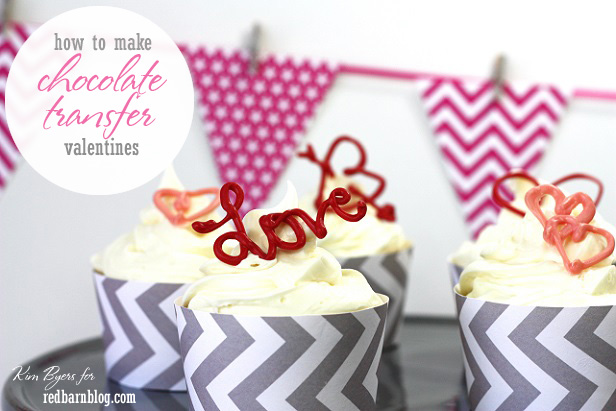 Ever wonder how people make such pretty and sometimes elaborate (not this one… but it easily could be) designs out of chocolate?! Well today I'm sharing how to make chocolate transfer hearts and script words, like LOVE, over on Gibbs Smith Books new blog, Red Barn.
Come join me at Red Barn for a step-by-step tutorial on how to make chocolate transfer Valentine heart cupcakes, including a how to video!
As always, I hope you're inspired to craft, bake, create and celebrate!
Join The Celebration Shoppe on facebook, sign-up for the daily ideas to come right to your inbox (never miss an idea, giveaway or free printable!), follow us on twitter, pinterest and on instagram at @thecelebrationshoppe.