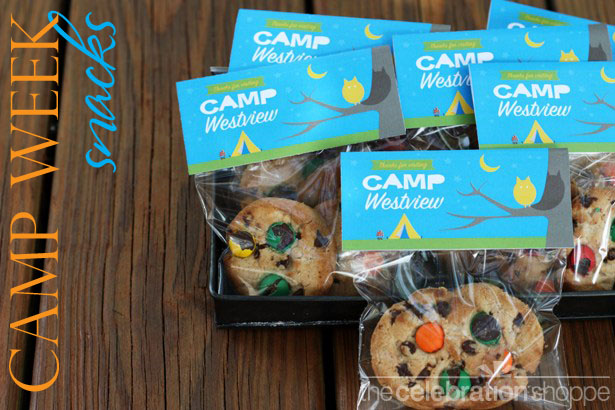 My oldest son's school is in the midst of camping week at school and I was in charge of a snack. It was the perfect opportunity to create party printables for my campout birthday party collection.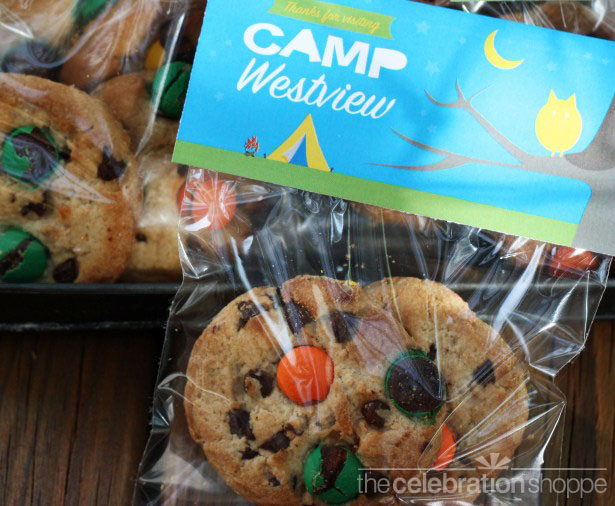 I filled 4″ cello bags with two Keebler Chips Deluxe Rainbow Chocolate Chip cookies and closed the bags with my new campout cello toppers. The little note says "Thanks for visiting CAMP Westview." They were a huge hit!
The collection isn't quite ready for the shoppe, but it's coming very soon!
Happy Friday everyone! And as always, I hope you're inspired to craft, bake and create!
Join The Celebration Shoppe on facebook, sign-up for the daily ideas to come right to your inbox (a box in the right-side navigation bar), follow us on twitter, pinterest and on instagram at @thecelebrationshoppe