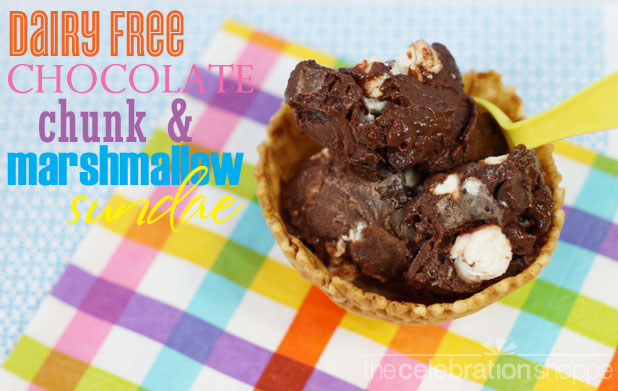 My readers know that my youngest has severe food allergies: nut, dairy and egg (unless baked into recipes). He's such a sweet little boy and rarely complains, but I can't stand for him to feel left out so I'm always looking for ways to adapt recipes so that he can enjoy them too.
My latest is this fabulous Chocolate Chunk & Marshmallow Sundae recipe in Kraft Foods most recent issue of Food & Family.
We've only found one soy ice cream that he really likes and a small pint costs $6 so when I saw this pudding based sundae idea I was ecstatic to give it a try! You can hop over to Kraft to see the original recipe and the how to details, but here's my twist to make it dairy free:
2 pkgs Jell-O Chocolate Instant Pudding
2 1/2 cups cold soy milk
1 cup Jet-Puffed Miniature Marshmallows
1/2 cup dairy free chocolate chips (I used Divvies)
Waffle cone cups
Whisk your pudding and milk until smooth, add the marshmallows and chocolate and then freeze for 4 hours. Serve in waffle cone cups.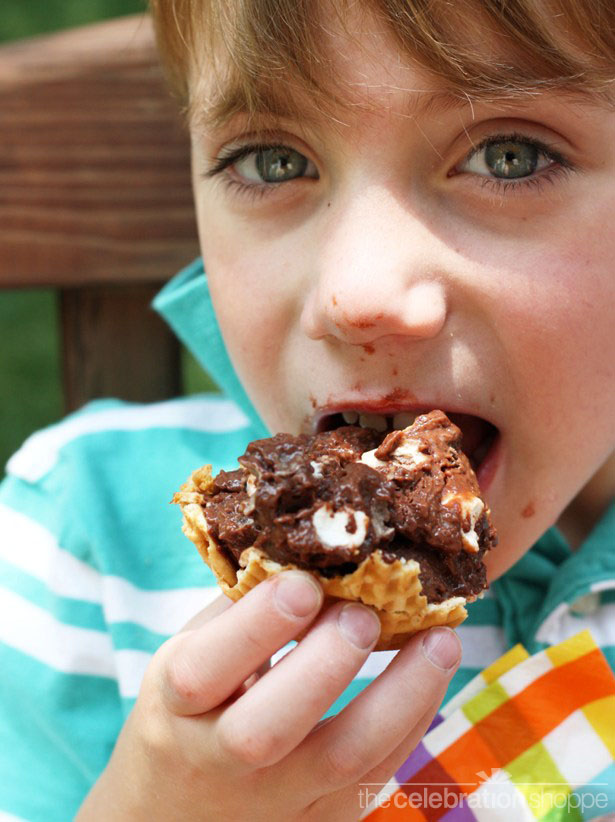 It was a huge hit for a little boy that typically only gets vanilla ice cream.
As always, I hope you're inspired to craft, bake and create!
Join The Celebration Shoppe on facebook, sign-up for the daily ideas to come right to your inbox (a box in the right-side navigation bar), follow us on twitter, pinterest and on instagram at @thecelebrationshoppe