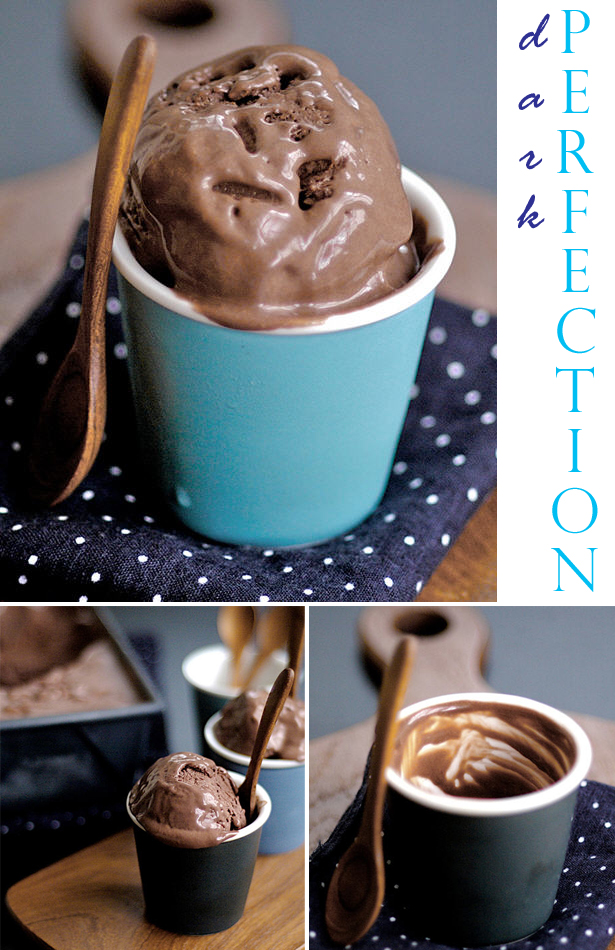 With a fabulous Father's Day weekend behind me and a busy, and maybe slightly hectic, week in front of me (new collection shoot tomorrow and my son's fifth birthday party this weekend), I thought I would start the week off with a shot of my very favorite cold dessert. There is nothing like a heaping serving of this… dark chocolate ice cream… to put a huge "to do" list into perspective.
Hop over to Pick Yin for all the details and a delightful story on how these beautiful pics came to be!
Happy Monday everyone and as always, I hope you're inspired!