Thanksgiving is only a few short days away and I'm sharing more of my Kid's Thanksgiving Table. Today, let's make an easy sew Thanksgiving teepee with some darling mod leaf fabrics found at JoAnn Fabric and Craft Stores.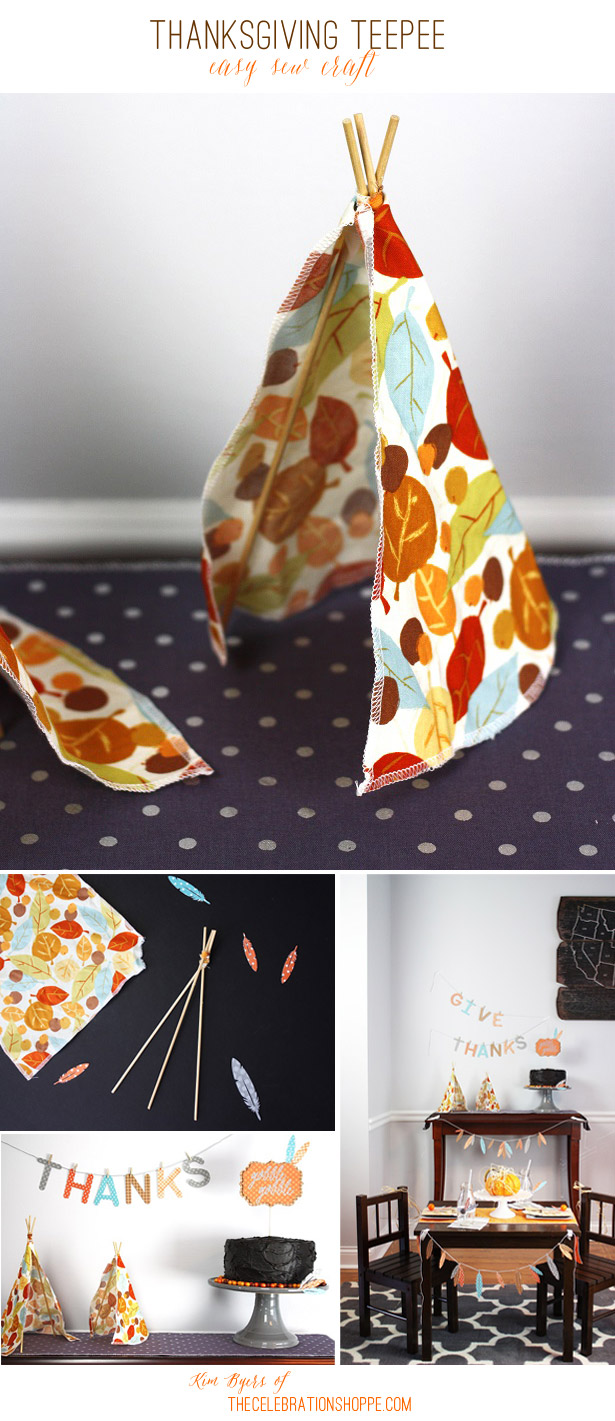 I've shared polka dot metallic table runners, super simple turkey utensil holders, milk bottle turkeys and gobble gobble cake topper! Today, I'm sharing how to sew a quick Thanksgiving teepee.
You'll need:
mod leaf fabric from JoAnn
surger with white thread
wooden skewers
hot glue
Easy sew:
Cut a circle, the diameter depends on how large you want your tee-pee to be. These are 12″ and 8″ tall.
Lay the fabric down and imagine it as a pie. Measure and cut a third of the pie.
Surge the edges all the way around.
Take three wooden skewers and holding them in a mock tee-pee shape, determine the height needed (these come in 12″ pieces in the wood working section), mark and cut with scissors.
From the excess fabric, cut a strip 12″ long and wrap the top of the skewers so that they stand like a teepee. Touch with hot glue to hold in place.
Wrap with fabric and touch with hot glue at top to keep fabric in place and teepee open.
Did you see the full Thanksgiving Kid's Table I whipped up with JoAnn Fabric and Craft Stores?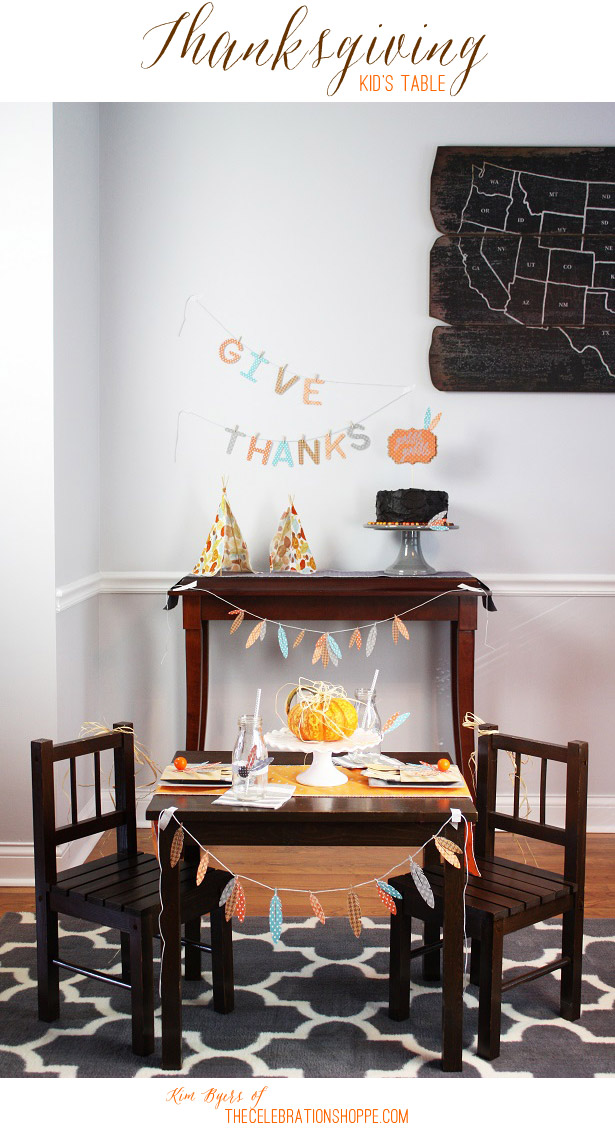 Gobble! Gobble! And as always, I hope you're inspired to craft, bake, create and celebrate!
The Celebration Shoppe receives a form of compensation for ideas, styling and photography from time to time. All opinions expressed are genuine and not that of the sponsor. We would have it no other way!
Easy Sew Thanksgiving Teepee seen first on The Celebration Shoppe