Do you participate in the latest Halloween tradition, Booing? You know, where you leave anonymous gifts on a neighbor's doorstep and they pass on the fun to another neighbor until everyone has gotten a bag, box or arrangement of Halloween goodies? It's soooo much fun!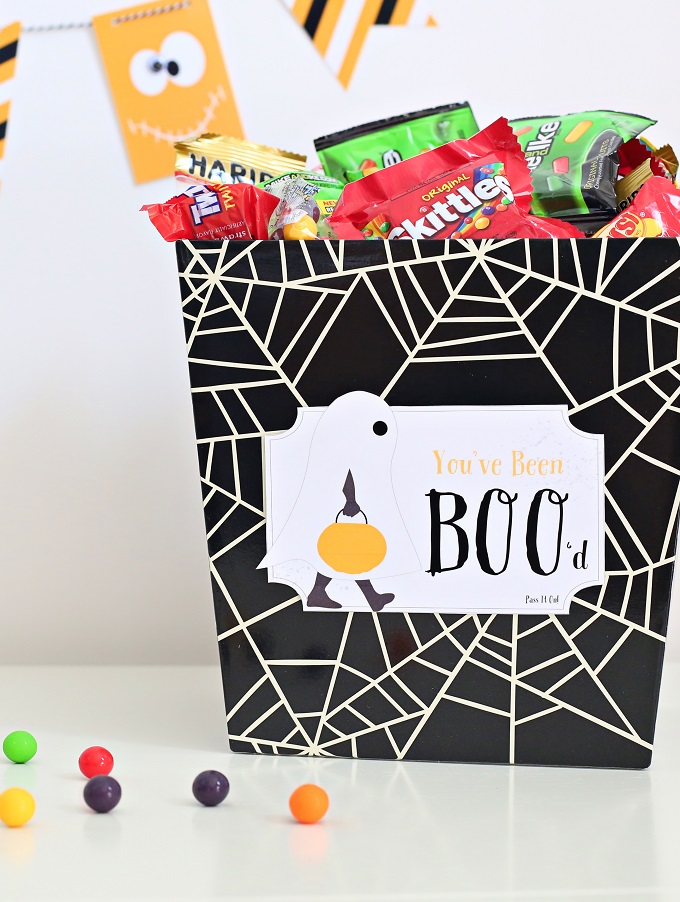 Well, I have a darling "You've Been Boo'd" label for you to use on your gifts and it's so easy to make with the new Cricut Maker!

Party Blog Hop
What's even more, I teamed up with 16 other bloggers to share fun fall and Halloween themed ideas to get you crafting, baking and making this holiday season! Here's a look at the lineup.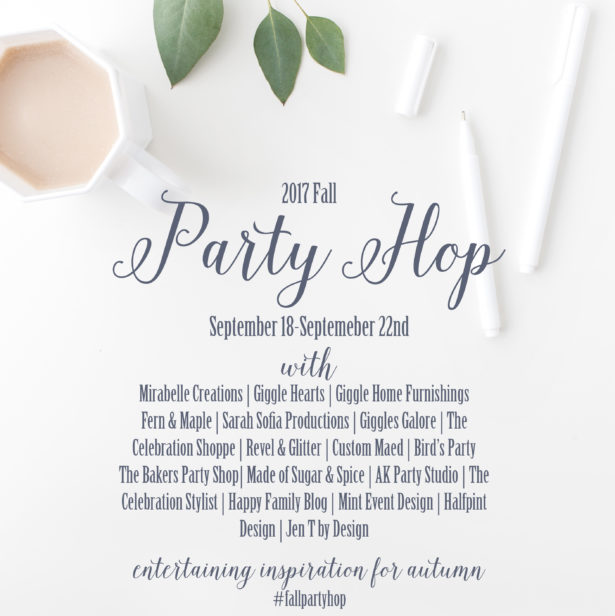 You might be hopping over from my amazing friend Mariah's blog, Giggles Galore. She created a darling fall coffee bar with these amazing leather coffee cup sleeves (made with her Cricut Maker!). If I'm your first stop, hop back and see the entire table with backdrop and goodies. So much fun!!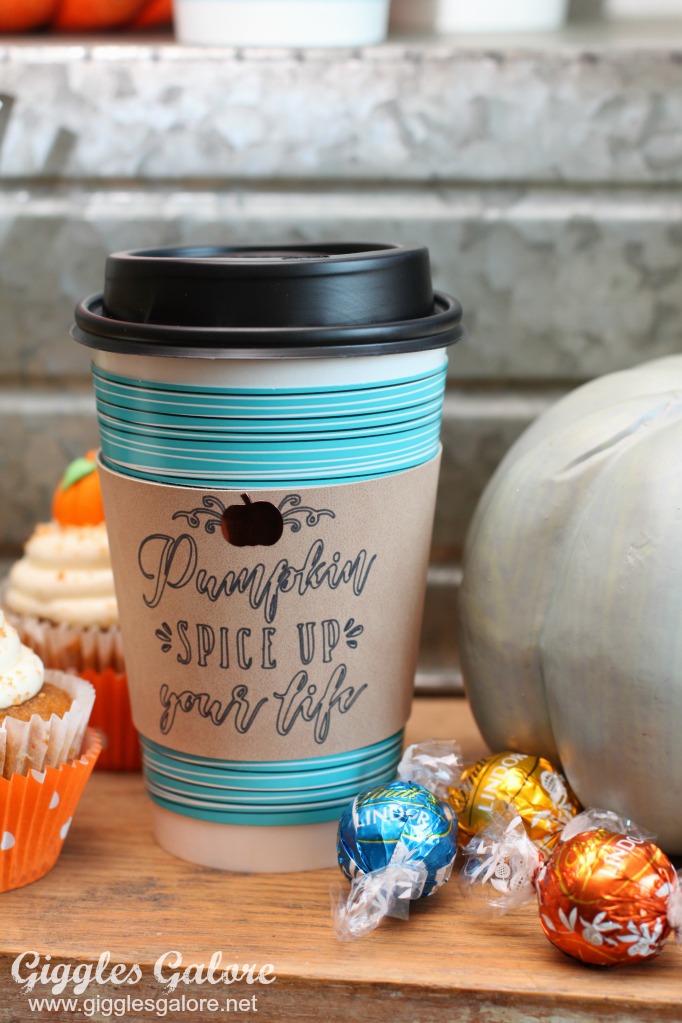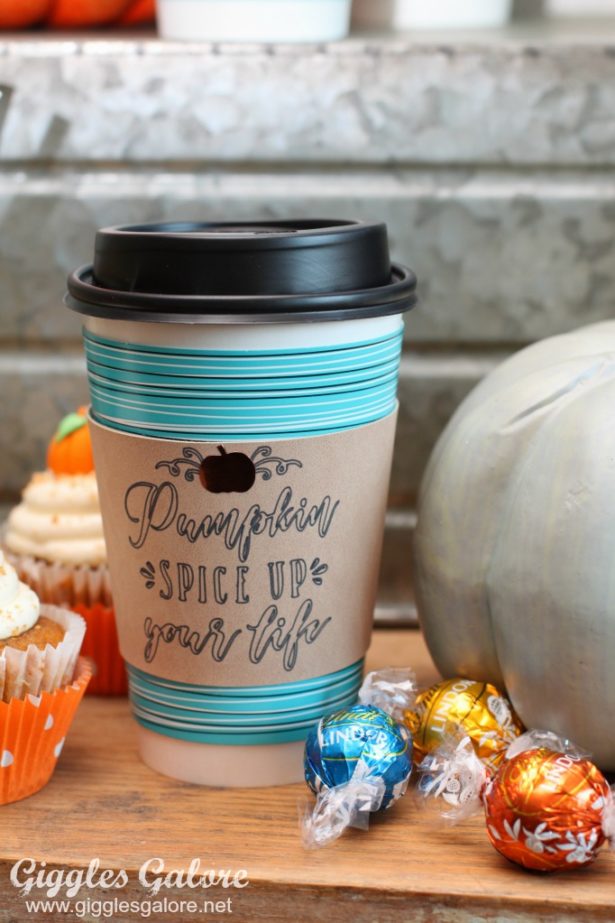 And after you make my booing Halloween gift tag, make sure you hop to see what Dawn of Revel and Glitter created!

Supplies for "You've Been Boo'd" gift tag:
Cricut Maker & Mat
You've Been Boo'd Sign in Design Space
Photo paper or 100lb. cardstock (Printer)
Tape or Glue Dots
Cauldron, box or bag
Treats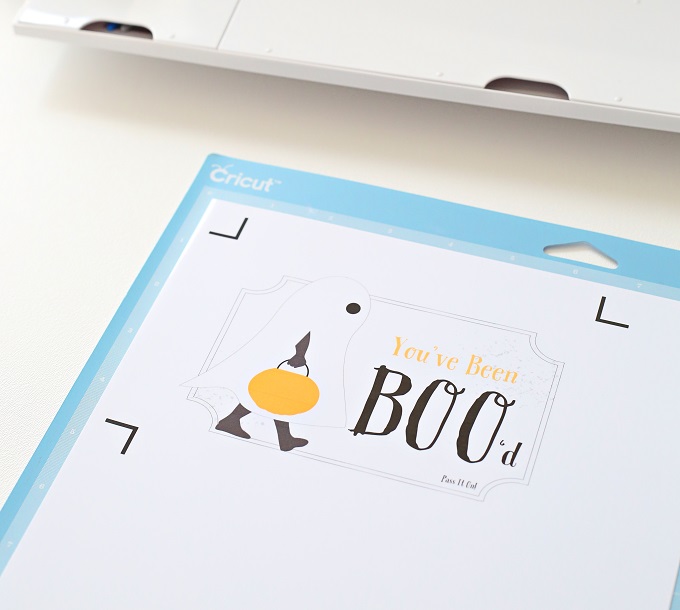 Make A "You've Been Boo'd" label:
Print Then Cut – with the Cricut Maker, making this label is as easy as following the prompts in the Cricut Design Space App. You'll print the design from your computer and your Cricut will cut it. If you've never done it before, I have a quick video "How To Use Cricut Print Then Cut" that will walk you through the entire process.
Package Gift – I love getting small boxes from Target or the Dollar Tree and filling them full of sweets and treats. Depending on the neighbor (and if they have kids) sometimes we'll put bubbles and other non-food goodies. Just add a few glue dots or tape to the back of your label and leave it on their doorstep when they're not at home.
Be Sneaky – the goal is for them to have to guess who left the gift, so don't let them see you! And to make sure you don't double up on neighbors, hang the "We've Been Boo'd" hanger on your door or mailbox.

Dawn of Revel & Glitter is next in the fall blog hop and she created a fun camp out dessert table. My kids would love this!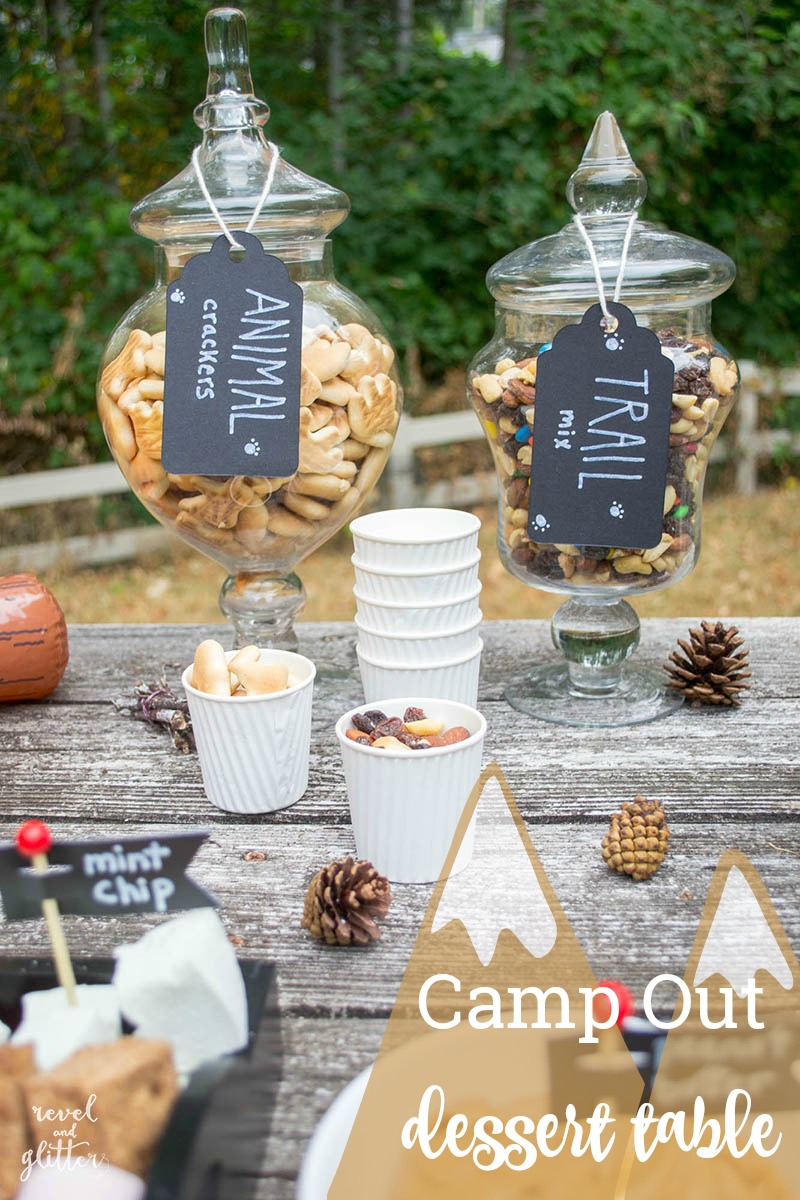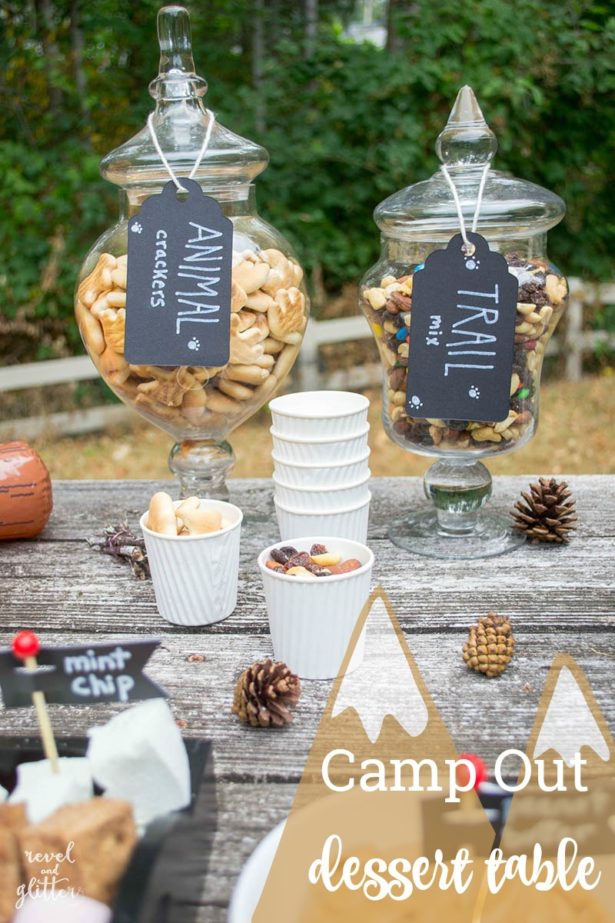 Make sure you also go back to the beginning with Deanna of Mirabelle Creations and hop to each blog, Giggle Hearts, Giggle Home Furnishings, Fern & Maple, Sarah Sofia Productions and Giggles Galore, so you don't miss a thing.
More Halloween Ideas
As always, I hope you're inspired to craft, bake, create and celebrate!
Get Your Boo On With A Halloween You've Been Boo'd Gift Tag seen first on The Celebration Shoppe.