Did you know that one in five children in America are food insecure? One in five! This number breaks my heart and brings tears to my eyes.   It's often children from good homes that just need a little help getting by in today's economy.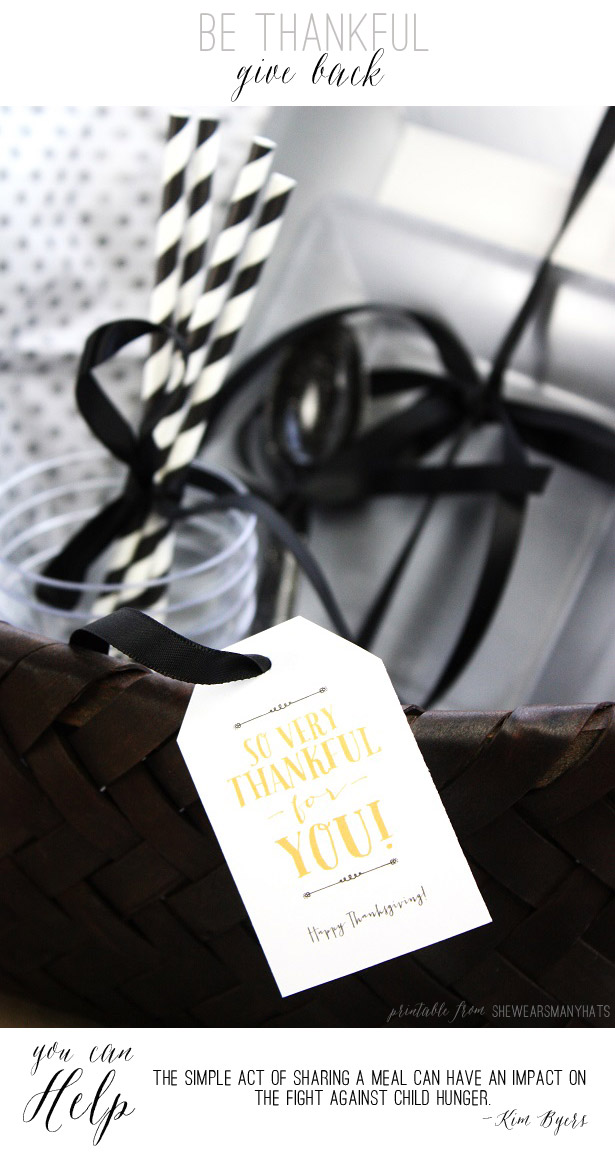 My family is extremely blessed. We have food on our table, clothes on our backs, and a warm and comfortable home. Not every child, not every family, can say these words. And for those of us who have, it is our obligation to give.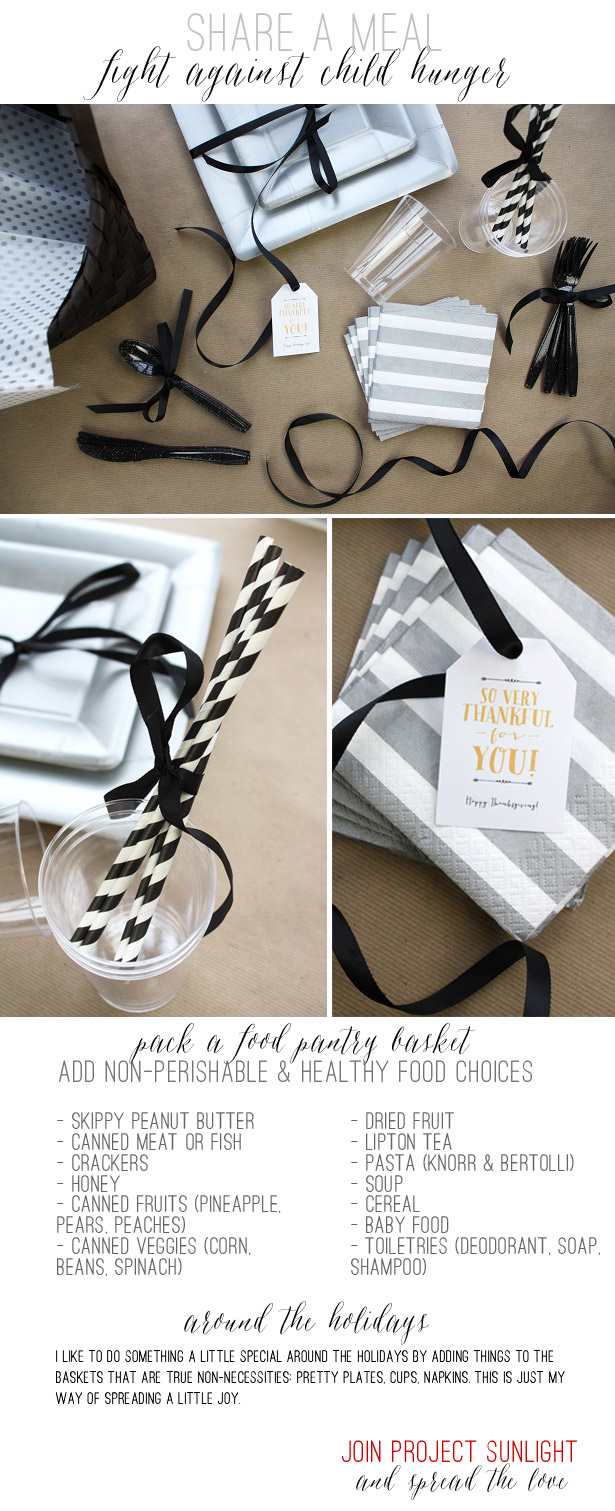 Giving to your local food pantry can be easy. Just pick up some extra non-perishable groceries the next time you go to the store and drop them off. Most churches collect food pantry items, as well as local community centers. No pretty packaging required.  
I'll share more as my family continues to give back this holiday season. There is nothing like that hands-on experience to impress upon our children that they can help. Want to know where you can help out? Use the Feeding America's online Food Bank Locator tool to get in touch with a food bank in your area!
You can also share your thoughts on twitter with #ShareAMeal or just search the hashtag to see how others are helping. The Project Sunlight team would love to hear from you!
By the way, if you're wondering how to get your hands on the darling "So Very Thankful For You" tags, you can download those for free at She Wears Many Hats. They're available in black and white, and black and orange. Enjoy!
As always, I hope you're inspired to craft, bake, create and celebrate!
INSTAGRAM | FACEBOOK | PINTEREST | GOOGLE+ | TWITTER | YOUTUBE | BLOGLOVIN