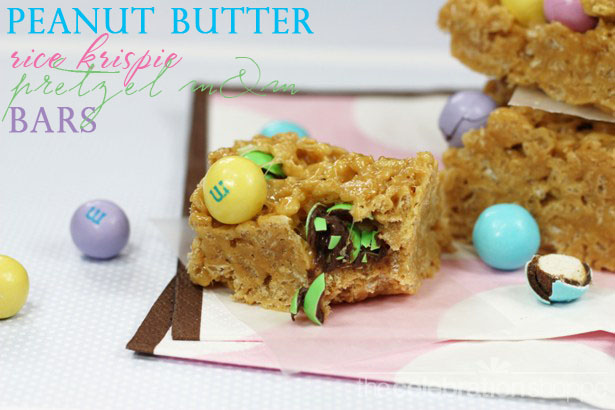 I'm ending the week with my Peanut Butter Rice Krispie Pretzel M&M Bars! They are A-MAZ-ING!
The Pretzel M&Ms are fabulous on their own, but I wanted to make treats for the family so this is what I came up with. And they are YUMMO! Trust me.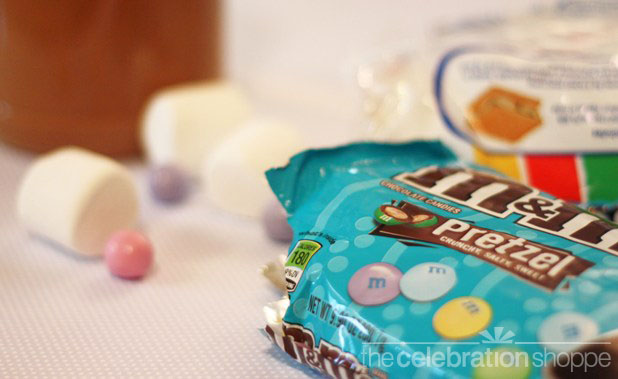 You'll need all your normal Rice Krispies Treats ingredients (marshmallows, butter, Rice Krispies) plus peanut butter and Pretzel M&Ms.
3 tablespoon butter
1 bag large marshmallows
6 cups KELLOGG'S RICE KRISPIES
1/2 cup peanut butter
cup Pretzel M&Ms
Instructions:
In large saucepan melt butter over low heat. Add marshmallows and stir until completely melted.
Add peanut butter, allow to melt and remove from heat.
Add KELLOGG'S RICE KRISPIES cereal. Stir until well coated.
Using buttered spatula or wax paper evenly press 1/2 of the mixture into 13 x 9 x 2-inch pan coated with cooking spray. Sprinkle with Pretzel M&Ms. Layer other half of mixture and top with more Pretzel M&Ms.
Allow to cool. Cut into 2-inch squares.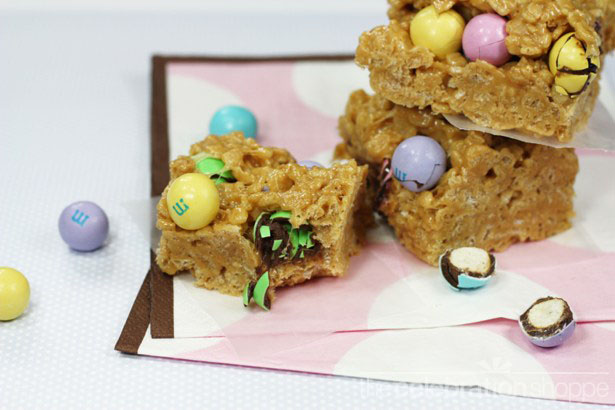 Enjoy! And as always, I hope you're inspired to craft, bake and create!
Join me on facebook, sign-up for my daily feedburner e-mail (box in the right navigation), follow me on twitter and pinterest.