This shop has been compensated by Collective Bias, Inc. and its advertiser, Mars Wrigley Confectionery US, LLC. All opinions are mine alone. #FlauntYourHaunt #PumpkinCarvingTemplate​
Do you love pumpkin carving? I love pumpkin carving templates, but I like using them for pumpkin painting ideas instead! We paint pumpkins, and carve pumpkins in my family. We carve about a week before Halloween, because we live in Alabama and the heat takes them too quick, plus the kids love the pumpkin seeds. But for our annual Halloween party, we paint! I mean, who needs the mess of carving with 10 to 12 kids! :)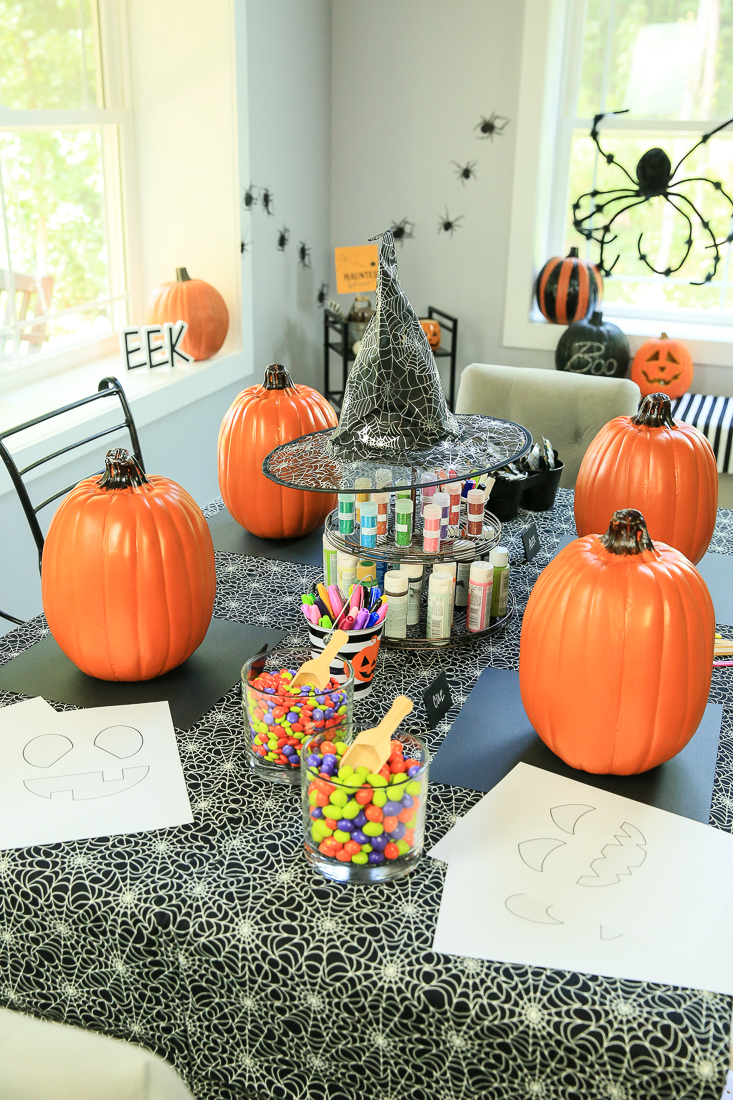 Tips & Tricks For Setting Up
Hosting a pumpkin painting party isn't difficult if you set things up well. I suggest the following tips and tricks!
Tablecloth – Drape your table with a plastic tablecloth so that clean up will be a cinch. And if you're working with really young kids, you may even want to drape the floor beneath the table! :)
Supplies – Have all of your crafting supplies on the table or very nearby before your guests arrive. Depending on the age of your guests, and how many helpers you have present, you might not want to leave them for long with paint near your furniture. :)
Templates – Some children will want to paint freehand, but some will love a great template to get them inspired. Print off my templates (below), trim them out and using a dot of glue, place them on the pumpkin. Trace them onto the pumpkin with a paint pen or marker.
Snacks – I find that having easy snacks handy on the table keep little guests, and big, from wandering away while they craft. I suggest SKITTLES® Zombie FUN SIZE® Candy, M&M'S® Peanut Chocolate Candies Ghoul's Mix, and M&M'S® Milk Chocolate Candies Ghoul's Mix. They're easy to serve and easy to grab while you work, not to mention yummy!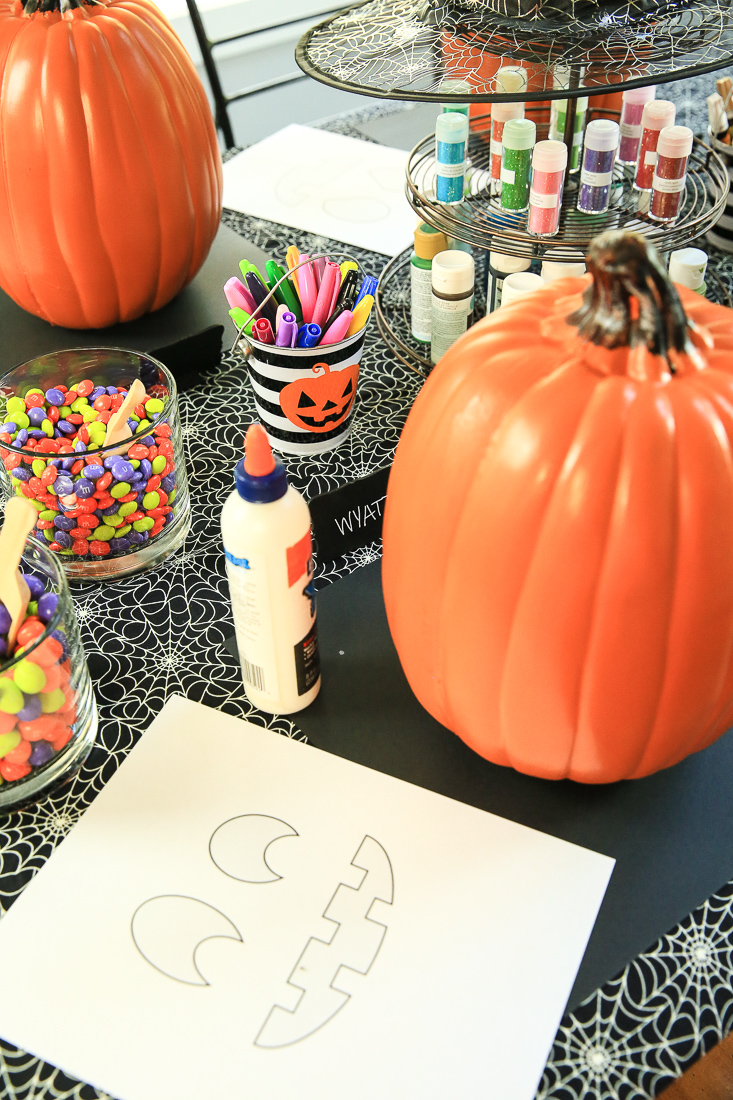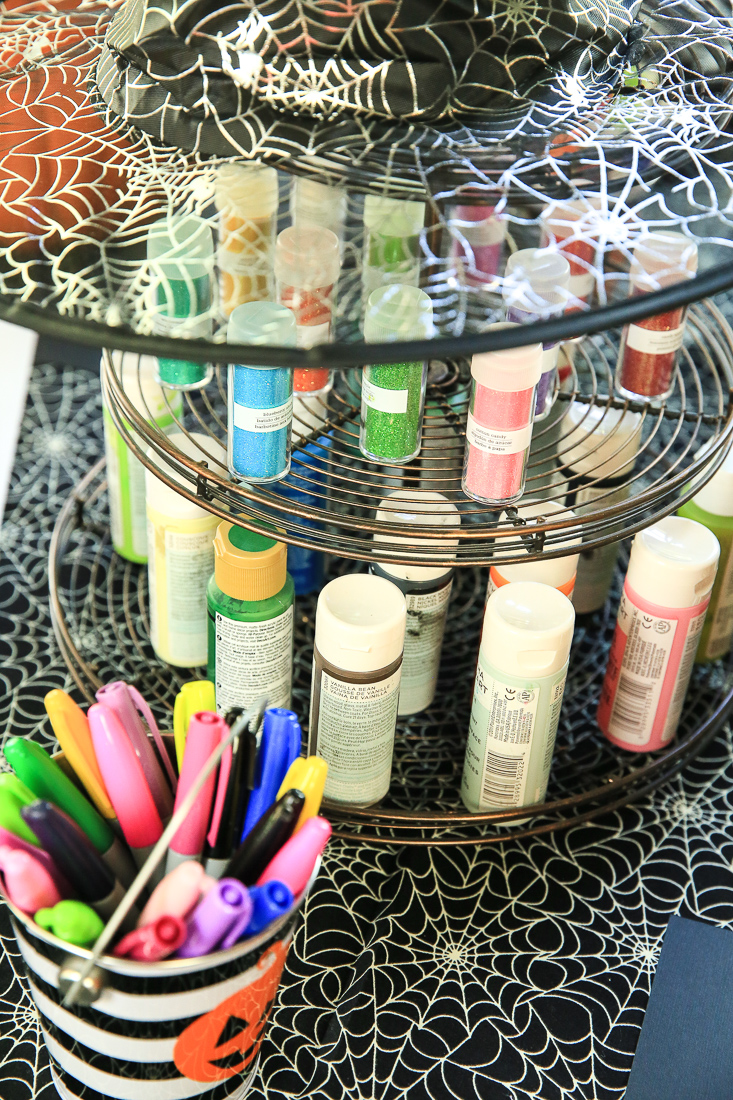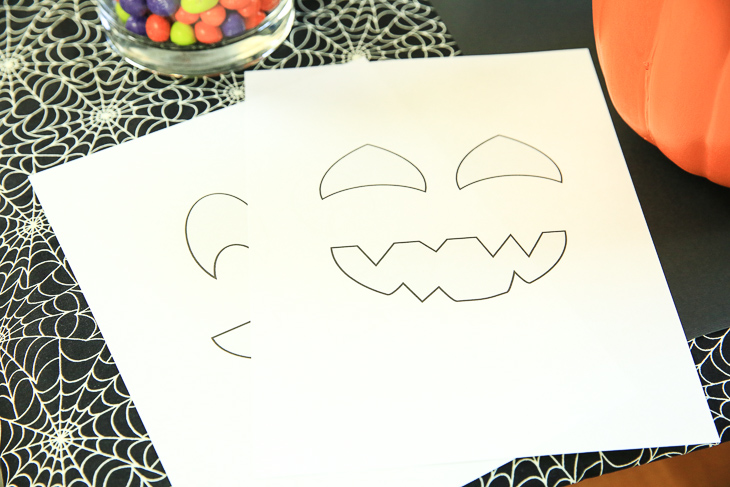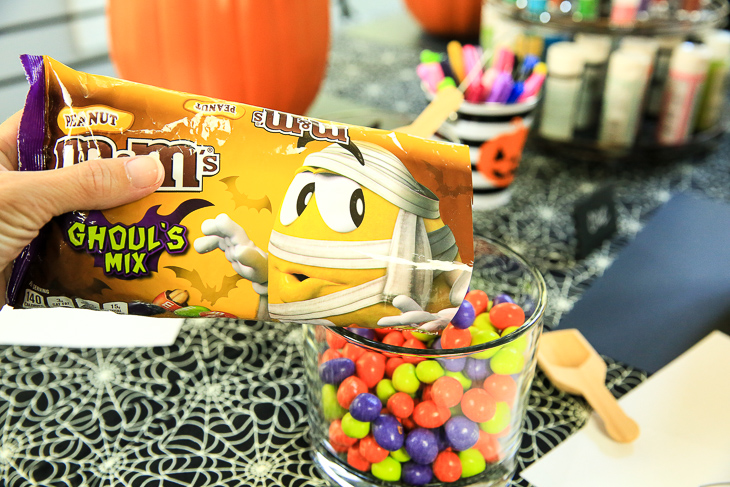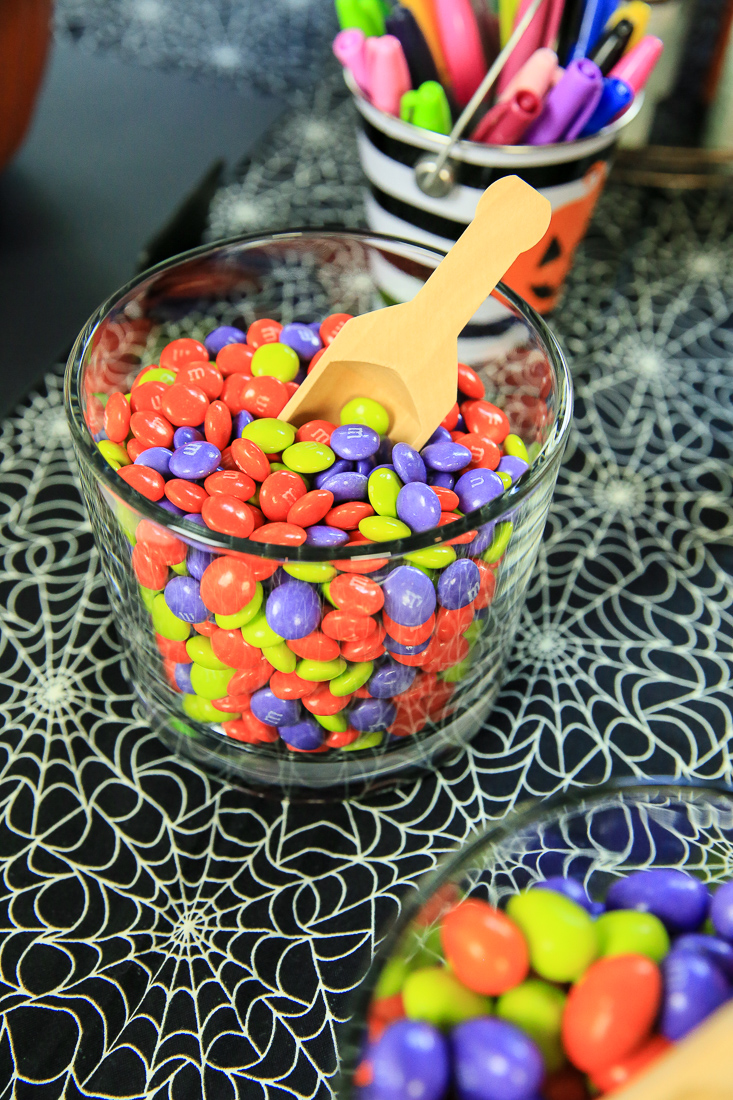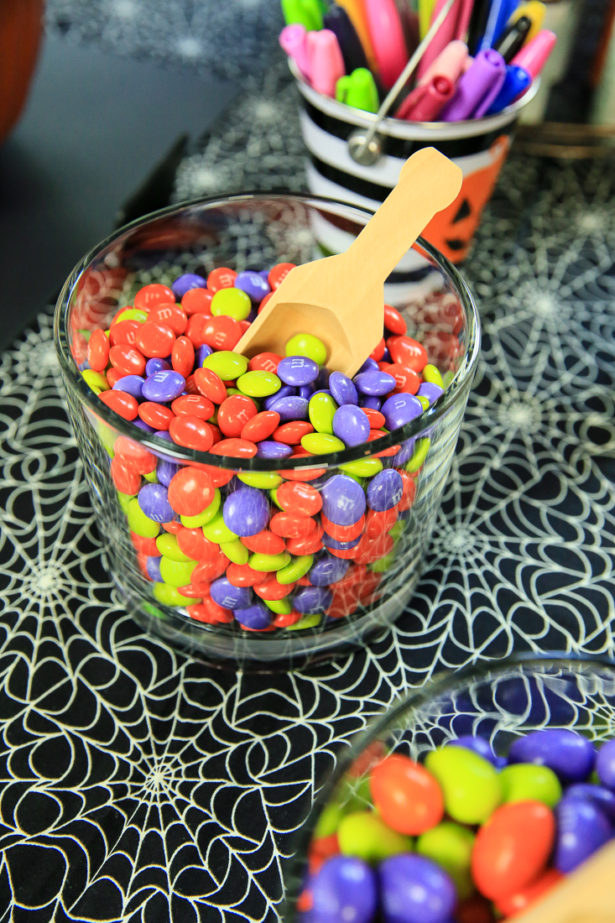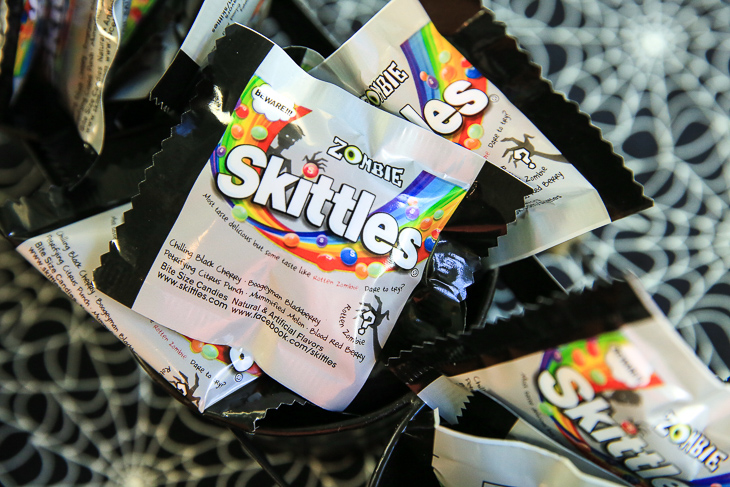 5 Pumpkin Painting Ideas
We've been painting pumpkins for years and there are more ways to paint then you might think! These are my favorite!
Paint Pens – These are amazing. No dripping, just drawing. We often use them to outline the template (after cutting it out and using a dot of glue to hold it in place). Then use the pens to add details (like eyelashes or witch moles) and get as creative as you want!
Paint Brush & Acrylic Paint – I still love the paint brush, although they can get a bit messy and drip, but they're perfect if the kids want to paint a pattern like stripes!
Spray Paint – We painted with spray paint for the first time a few years ago and I will tell you that it's nice and quick! You can use painters tape to make a pattern, then spray paint in thin coats several times. Once painted and dried, consider taking a pumpkin shaving tool, not carving, and cutting very shallow patterns or words into the pumpkin skin.
Paint Pour – This method of painting pumpkins is just what it sounds like. Place a tin pie plate under the pumpkin and pour paint over the top. Less is more as the paint will continue to drip with gravity, plus the more paint the longer it takes to dry.
Glitter Glue – I'm a glitter fan. I mean, who isn't! For this method, paint glue over the area you want to glitter, and sprinkle. I suggest placing paper, like wax paper, under the pumpkin so that you can catch the glitter for clean-up and to save for next time!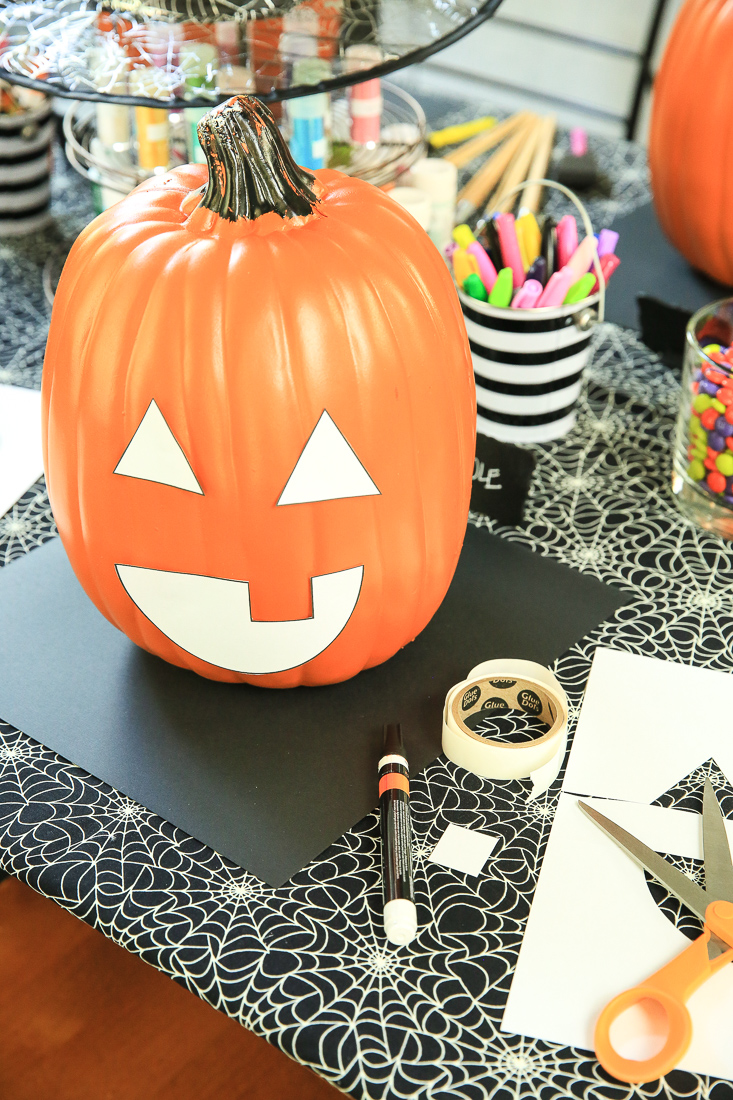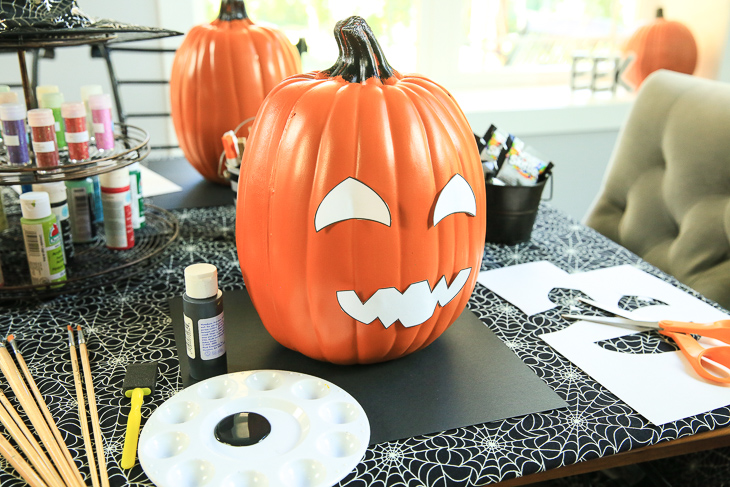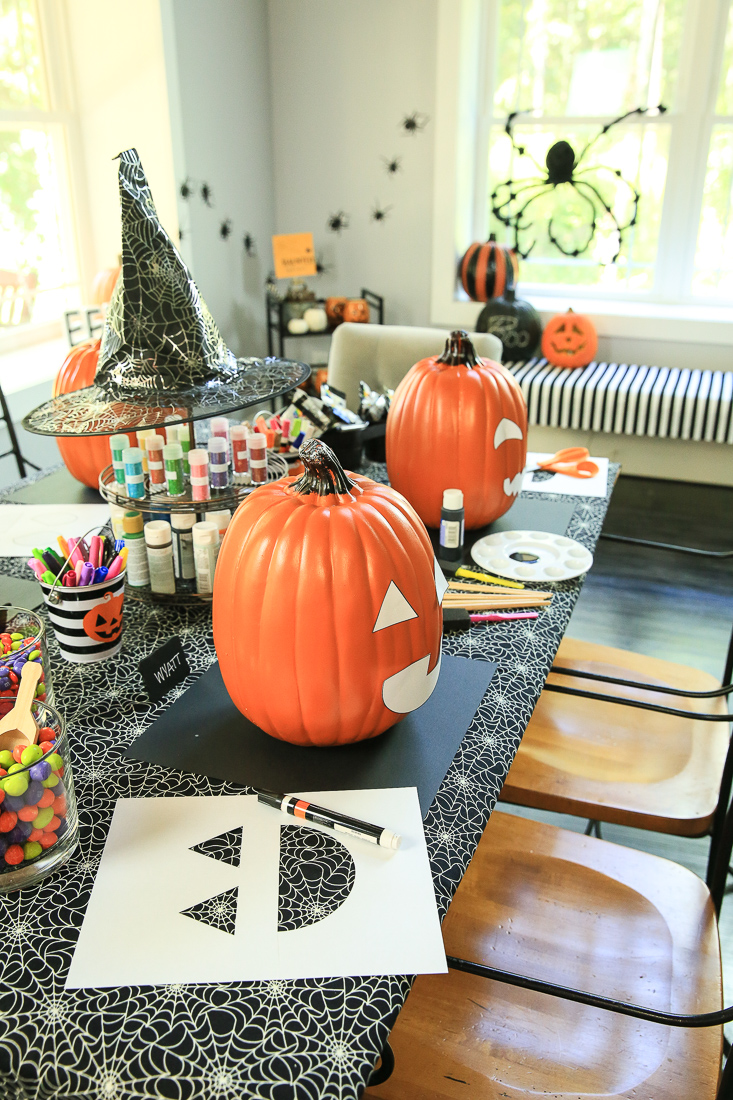 Download FREE Pumpkin Carving Templates
I have four pumpkin carving faces for you to choose from, or make all four!
I recommend printing your pumpkin carving templates on regular printer paper, so that it's flimsy enough to mold onto the pumpkin for tracing and cutting.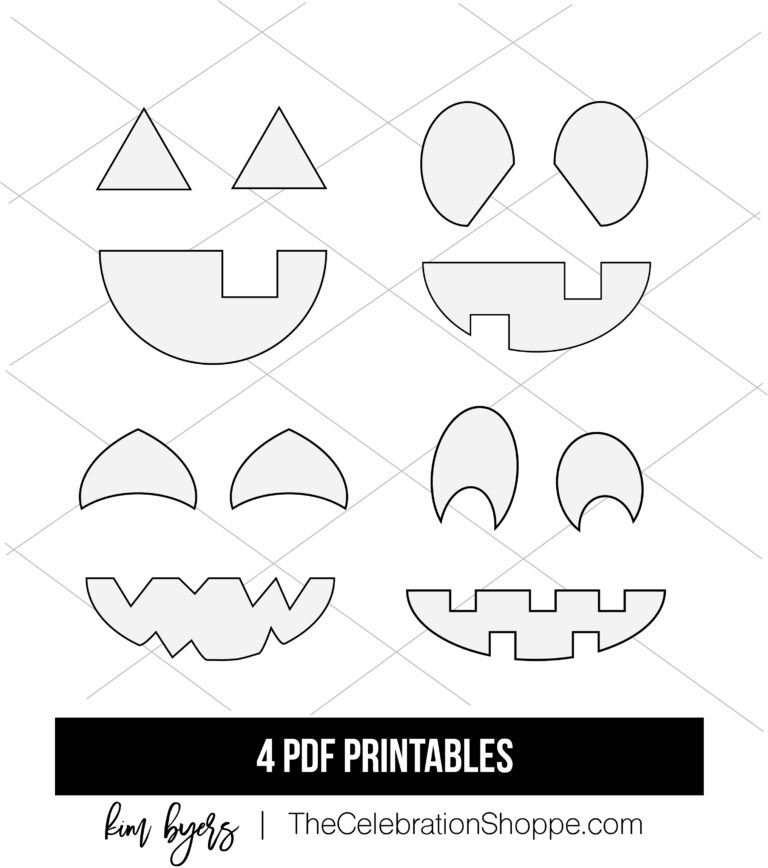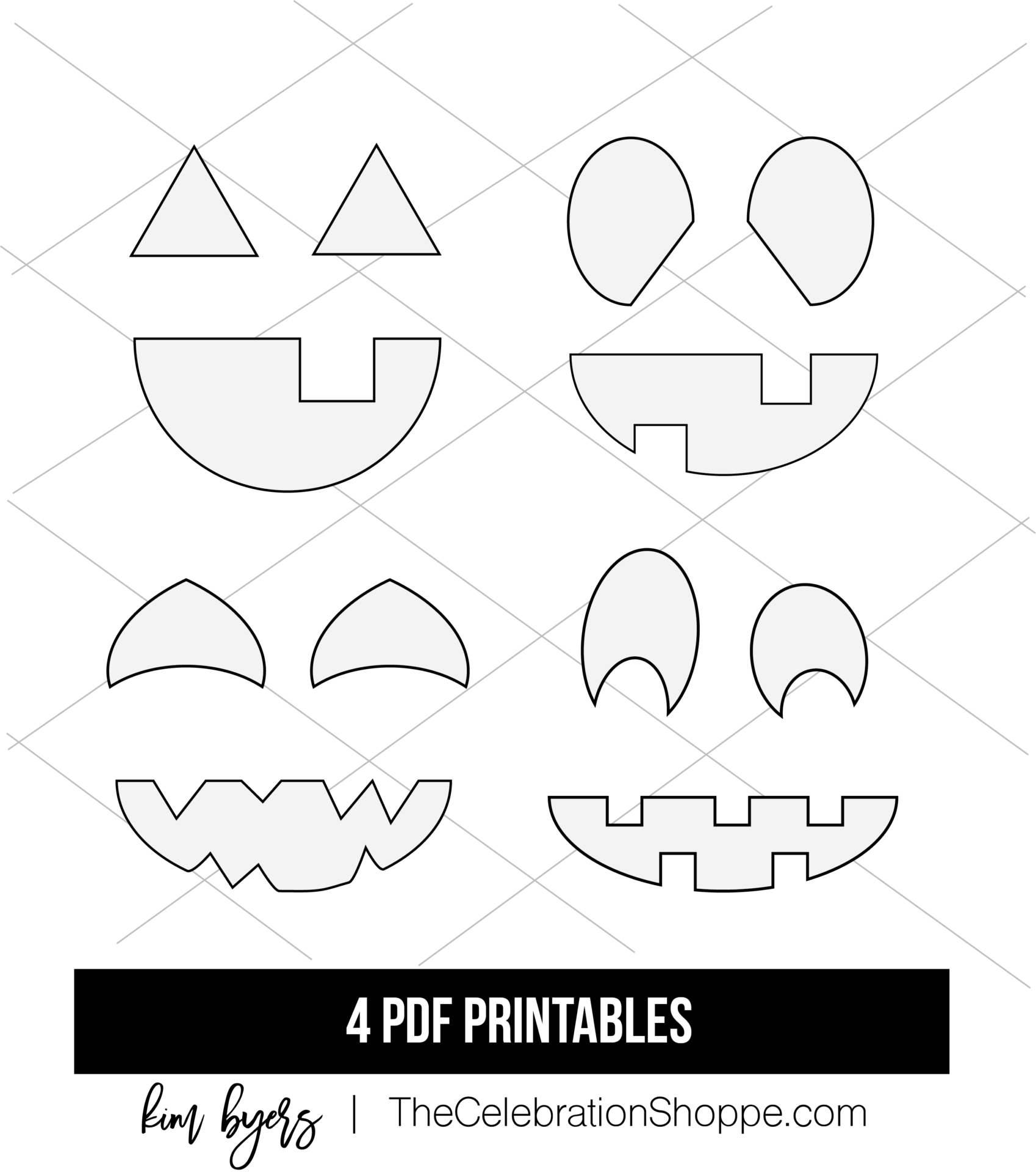 Four Free Pumpkin Carving Templates
Shop This Halloween Idea
Walmart has all the supplies for a perfectly planned pumpkin carving party, including the fabulous SKITTLES®​ Zombie FUN SIZE®​ Candy and M&M'S®​ Peanut and Milk Chocolate Candies Ghoul's Mix!
Click The Image
To buy M&M'S®​ Peanut Chocolate Candies Ghoul's Mix, the M&M'S®​ Milk Chocolate Candies Ghoul's Mix and SKITTLES® Zombie FUN SIZE®​ Candy right now!
More Halloween Ideas
I'm sharing new Halloween ideas with free printables every Tuesday throughout September to mid-October so make sure you stay tuned. If you liked this week's Pumpkin Decorating Party ideas, you'll love the past Zombie Bingo game idea and Halloween trunk or treating ideas! Don't miss it!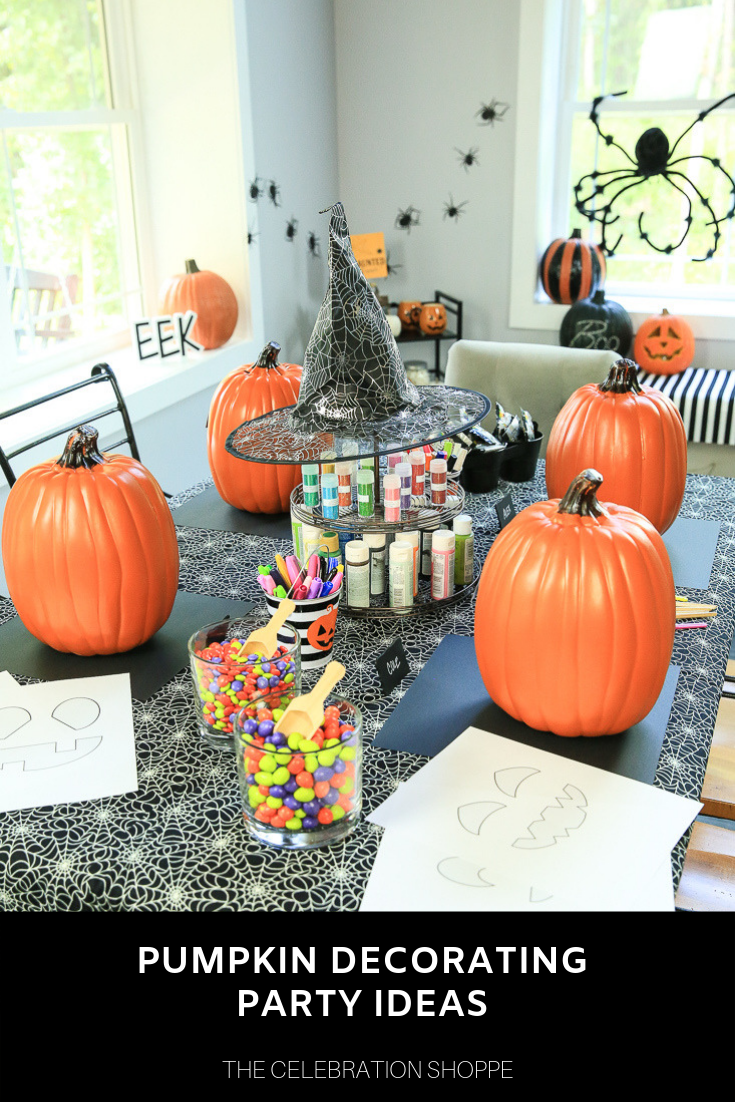 As always, I hope you're inspired to craft, bake, create and celebrate!
Nutritional Info