Are you having a Valentine's Day play-date or taking Valentine's treats to a class party? How about Rice Krispies Treats all dolled up for Valentine's Day! Super simple to make, yummy and oh so pretty!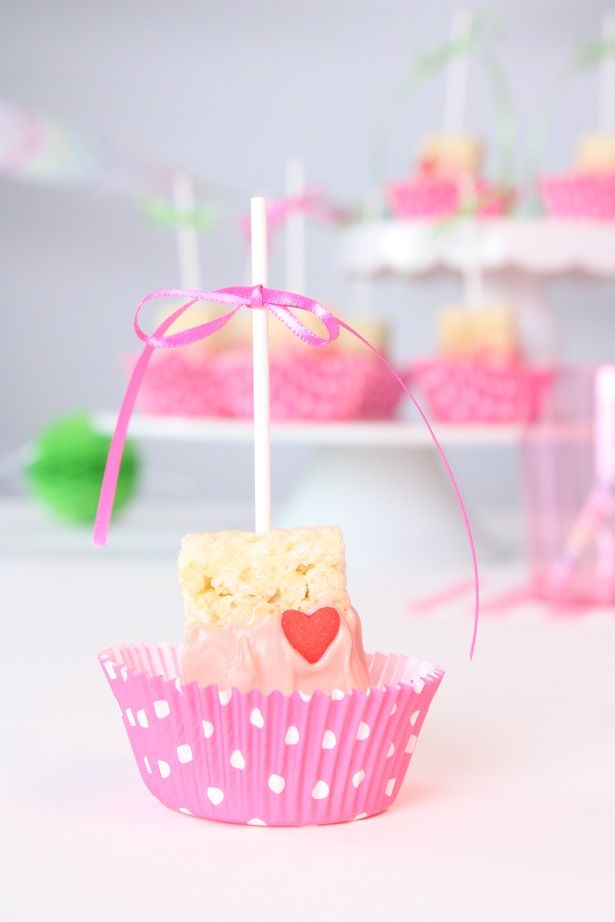 To make these Rice Krispies Treats, you'll need:
Box of Kellogg's Rice Krispies Treats
Pink melting chocolate
Sprinkles
4″ lollipop sticks
Knife
Cutting board
Optional: Ribbon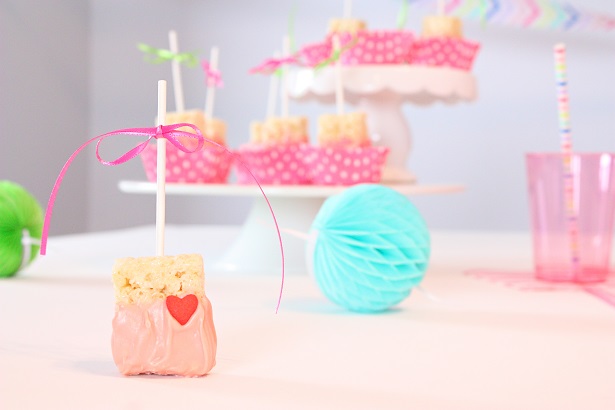 Super simple steps:
Cut Rice Krispies Treats in half.
Insert lollipop stick.
Melt chocolates in shallow bowl and dip treats, spooning chocolate over bottom half.
Add sprinkles while chocolate is still warm.

For more fun Valentine treats, visit Kellogg's! And for more creative Valentine craft ideas, have a look at my FREE Printable Starburst Valentines, DIY conversation heart t-shirt, and Simple Punch Ruffle XOXO Wreath.
As always, I hope you're inspired to craft, bake, create and celebrate!
This fun food idea is sponsored by Kellogg's. Thank you for supporting my wonderful sponsors. They make it possible for me to keep the ideas coming! All content, ideas, photography and opinions are that of my own and I'd have it no other way!