Let's make a personalized wedding cake topper with Cricut Maker and white mat board. I'll walk you through the entire project in Cricut Design Space so you can personalize your own wedding cake topper (or birthday cake topper or bridal shower cake topper… so many possibilities!). Just pop down and watch my video!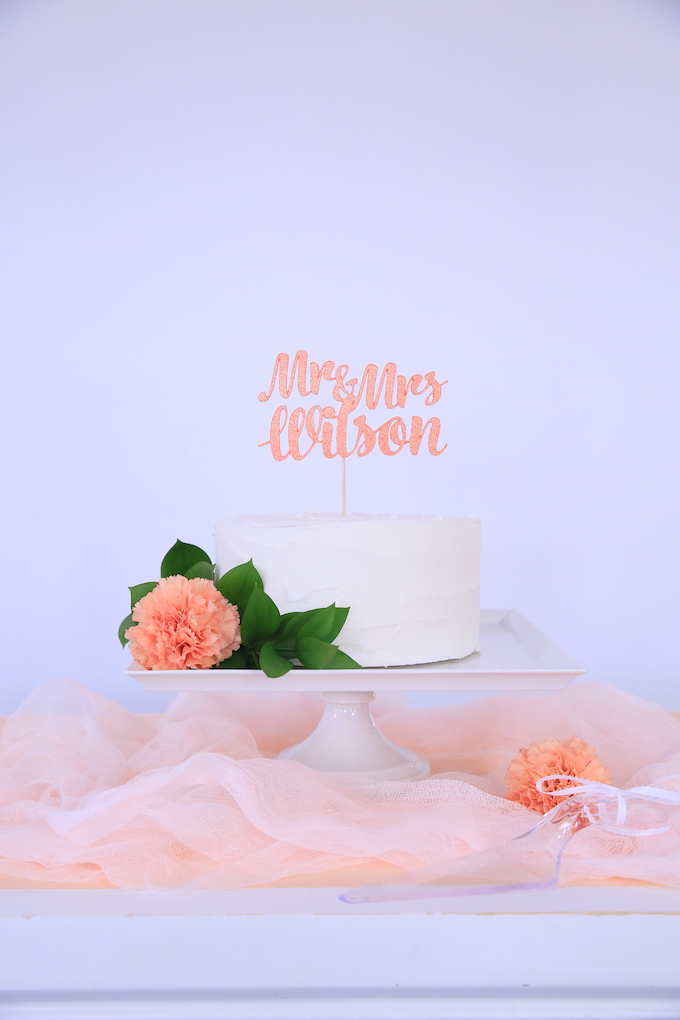 In the beginning of my video tutorial I tell you all about it, but this wedding cake topper is important to me.
You see, when I was writing my Handmade Wedding book, available at JOANN stores, Michael's stores and on Amazon, I used family member names throughout several of my crafts. I used my niece's name on table settings and my children's names on wedding favors. It was just a little something that I did to say thank you to all my wonderful family and all the support they always give me.
This cake topper was extra important because these were to be my grandparents names. I was so excited to use them in a special way.
Unfortunately my publisher decided to go with a more generic cake topper, Happily Ever After. It made sense, but it also made me a little sad.
Supplies – Wedding Cake Topper
You'll only need a few things to make this Cricut wedding idea. And these materials could make a cake topper for the bridal shower and bachelorette party, anything you want!
White Mat Board (Hobby Lobby)
Wooden Dowels
Glue Gun
Masking Tape
Watch – Wedding Cake Topper With Cricut Maker
Do you prefer watching a video tutorial to reading a tutorial? Me too! I have you covered with my YouTube channel.
I share new videos every week on YouTube to help you learn how to use your Cricut! I'd love for you to come craft with me.
NOTE: Cut your mat board to 11×11 before putting it on the Strong Grip mat and adhering it with masking tape. You will want your star wheels all the way to the right so you don't get lines on your mat board.
Handmade Wedding Book
With more than 20 crafts from bridal party crafts to table settings to the big day and reception, I have fun and creative ideas to help you personalize your wedding and make it uniquely you!
Learn more about my book in my Handmade Wedding book launch post, including lots of pics! :)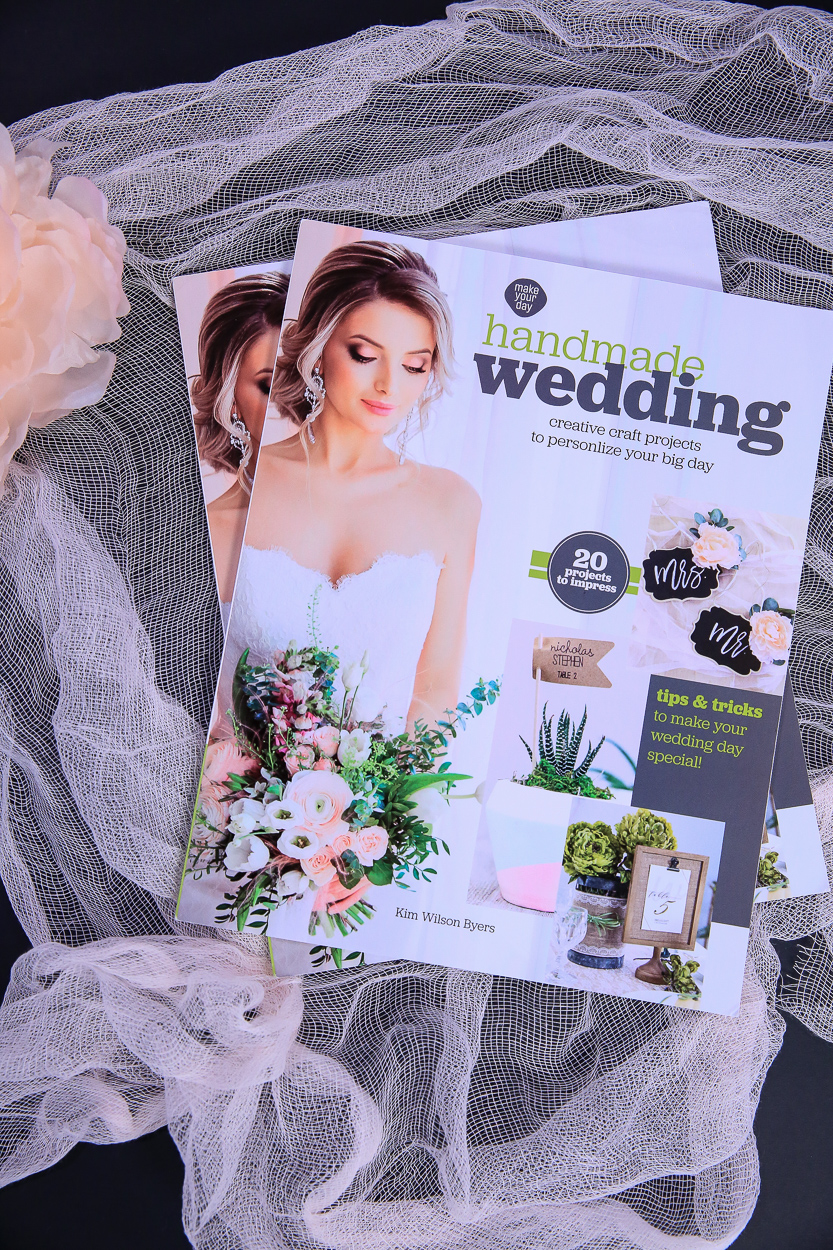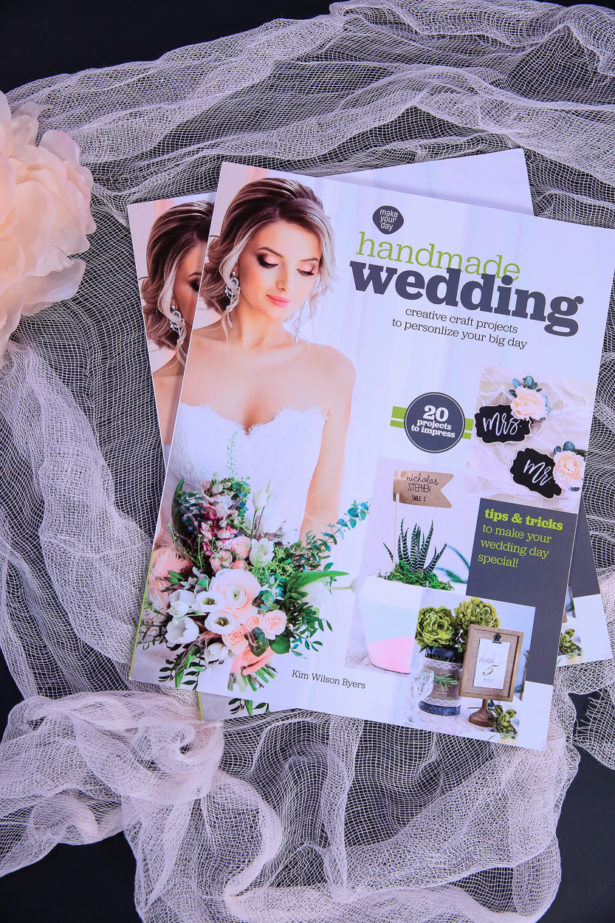 More Cricut Wedding Ideas
As always, I hope you're inspired to craft, create and celebrate!
INSTAGRAM | FACEBOOK | PINTEREST | TWITTER | YOUTUBE
INSTAGRAM | FACEBOOK | PINTEREST | TWITTER | YOUTUBE
This post contains affiliate links, which means if you purchase something through this post I will earn a small fee from the retailer at absolutely no cost to you. They pay me for bringing you to them and I use it to keep the craft room stocked and the coffee pot working! Don't worry. All content, ideas, photography and opinions are that of my own and I'd have it no other way!
Make A Wedding Cake Topper With Cricut Maker – Video seen first on The Celebration Shoppe