Let's make darling Easter Bunny Easter Eggs with my FREE printable bunny ears!
It's time to get ready for the Easter bunny… so let's get crafty and decorate some eggs to look like bunnies with cute little free printable bunny ears!
Up for a fun Easter DIY? Good because these little guys take only a few minutes each, but make a big impression. Especially if you're hosting a Easter egg hunt or a family Easter gathering where you can show off these little bunny ears!
You'll only need a few supplies to make these Bunny Easter Eggs
Elmer's Painters Pens in black, pink and silver
Free printable bunny ears
Cotton swabs
Boiled eggs
Elmer's Small Glue Spots
Instructions
Boil – boil eggs and allow them to cool completely
Cheeks – paint the tip of a cotton swab, dab off any excess and swab in circles on either side of bunny face
Nose – draw small dot in center of cheeks
Eyes and mouth – add two dots for eyes. Turn bunny around and draw small "m" for mouth
Whiskers – draw three whiskers coming from the nose overlapping the cheeks
Ears – cut out each ear. Bend the end of one ear about 1/4 inch at the bottom. Lay the second ear over the first and bend again. This will allow them to be the same size. Attach with a Elmer's Small Glue Spots
NOTE: Allow the paint to dry for 25-30 seconds between each step


Elmer's Painters Pens are perfect for this project and so many more Easter egg decorating ideas. They come in a large variety of colors and so easy to handle!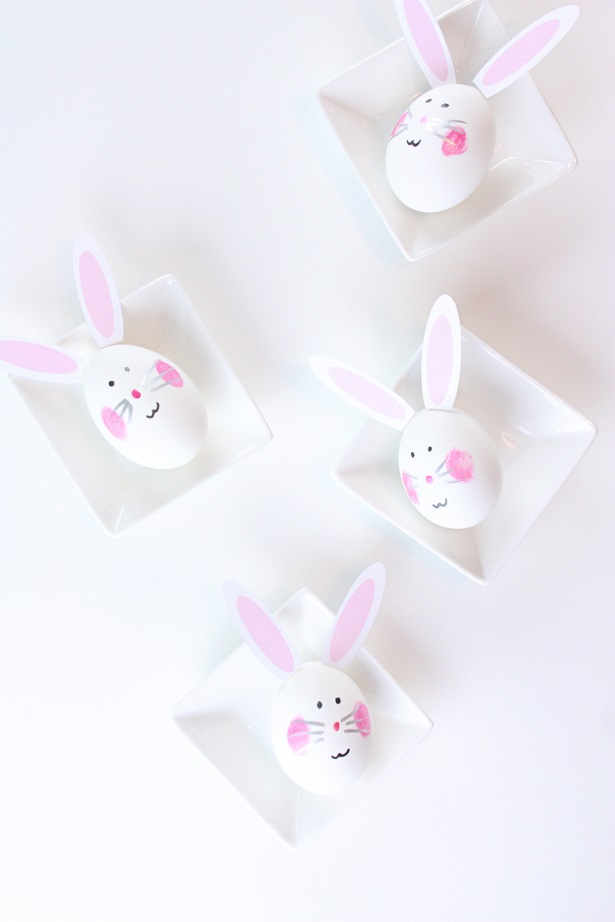 In addition to my Easter Bunny eggs, I also painted polka dot Easter eggs. The key to these is making one row, evenly spaced, all the way around the center of the egg. Then, going in the space between the dots, make another row at an equal height above. Repeat until you've covered the entire Easter egg.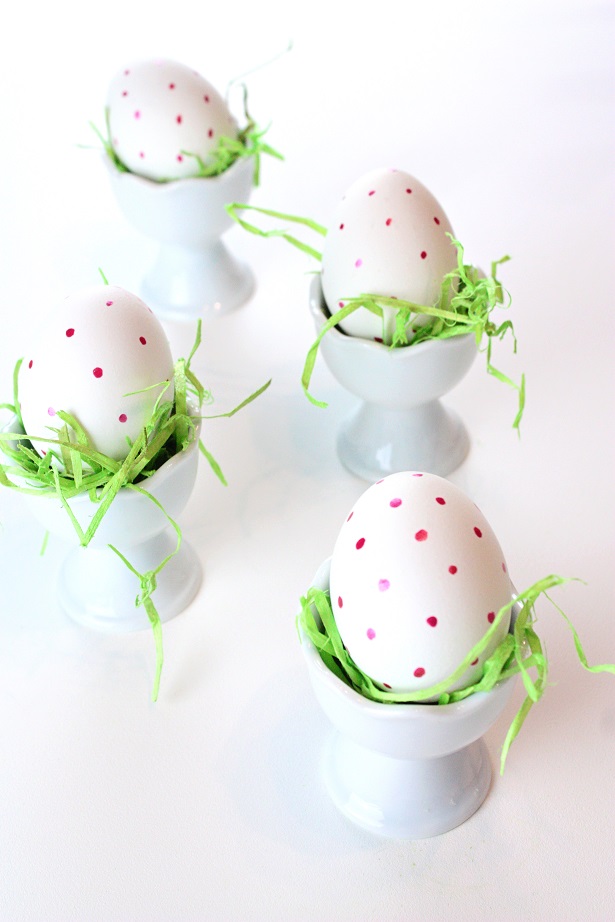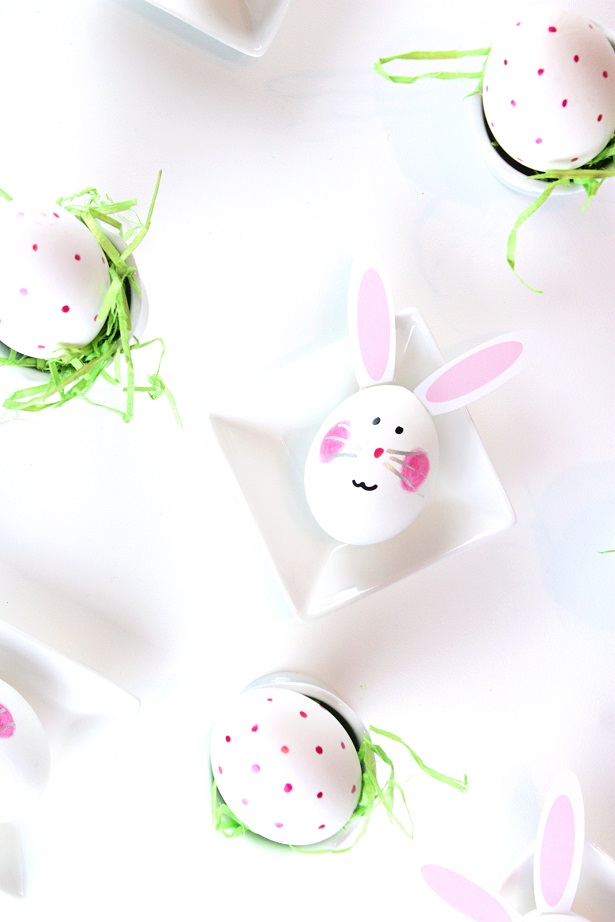 These are just a few of the colors available in Elmer's Painters Pens.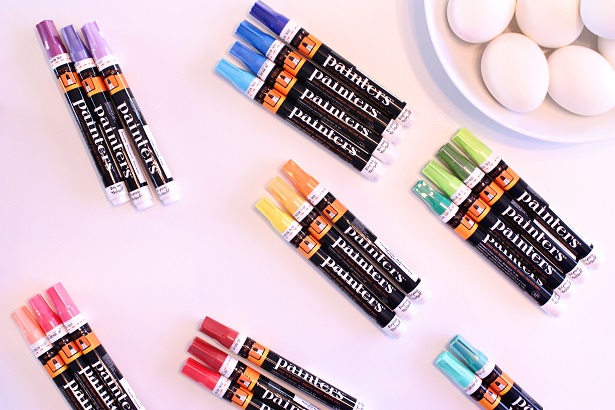 Want my FREE Printable Easter Bunny Ears?
You can find more fun ideas like this one on Elmers.com. And don't forget to sign up for the Craft It Club. You can submit your own projects, recieve promotions and sweepstakes first, get seasonal project ideas and e-books!
More Easter Egg Decorating Ideas
Thanks for crafting with me! And as always, I hope you're inspired to craft, bake, create and celebrate!
This party idea is sponsored by Elmer's. Thank you for supporting my wonderful sponsors. They make it possible for me to keep the ideas coming! All content, ideas, photography and opinions are that of my own and I'd have it no other way!