Who's up for a Polar Express Party?! There are even free printables to share!
So I'm a bit giddy this morning. We're taking the boys to ride the Polar Express (a real train with hot cocoa and everything… eeek!) tonight.
My sweet mom even made the boys new (so handsome) pajamas with white piping and monograms.
And in honor of our little trip, I am sharing a few Polar Express party ideas and some free printables so you can create your own fun, even if it's just for you and the kids to watch the Polar Express movie in front of the fire… which we did last night.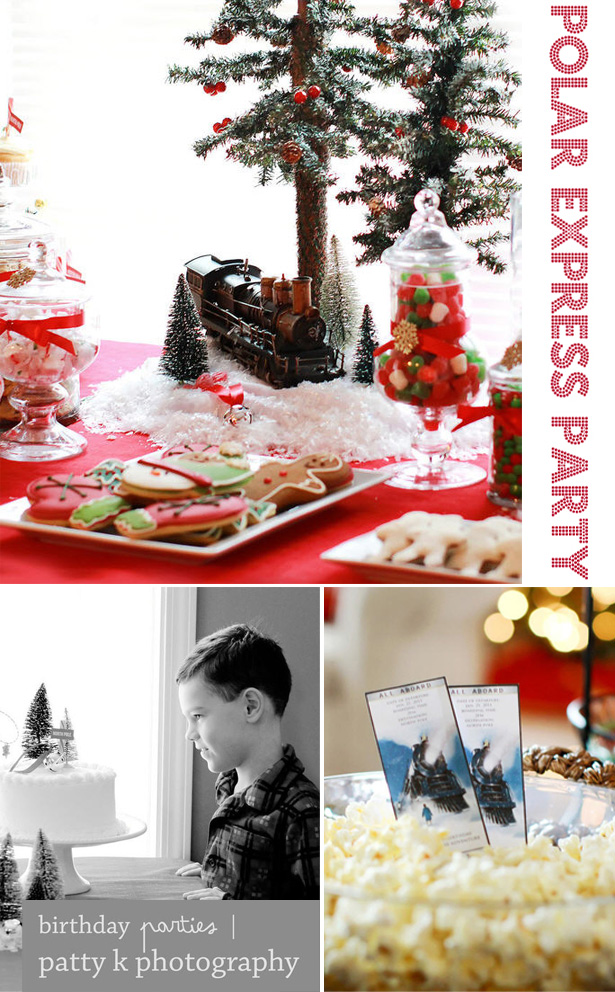 This sweet Polar Express birthday party was hosted and photographed by Patty K Photography for her son.
I love the Polar Express train centerpiece on snow, the authentic tickets, and of course, the photography!
Very fun. And these pics are just a little snippet of the big day she created. You have to pop over to her blog to see the cups and all the goodies she baked. It's all so lovely!
Polar Express Party Free Printables
If you want to put together a little fun yourself yet this season, Jamie of The Crafting Chicks created these Free Printable Polar Express Tickets ~ The Bell Still Rings For Those Who Truly Believe.
These would be great tied to jingle bells… to see if your kiddos still BELIEVE!
More Christmas Party Ideas
I have so many more Christmas crafts and ideas to share with you. Here are just a few that I think you'll love:
As always, I hope you're inspired to craft, bake, create and celebrate!
This post may contains affiliate links, which means if you purchase something through this post I will earn a small fee from the retailer at absolutely no cost to you. They pay me for bringing you to them and I use it to keep the craft room stocked and the coffee pot working! Don't worry. All content, ideas, photography and opinions are that of my own and I'd have it no other way!