Let's make an easy Grinch Cake with the kids in honor of the upcoming movie The Grinch!
Have you seen the trailer for the new movie yet? I'm so loving it! I'm a big movie fan and a lover of all things Christmas, so I'm a bit excited to catch this movie.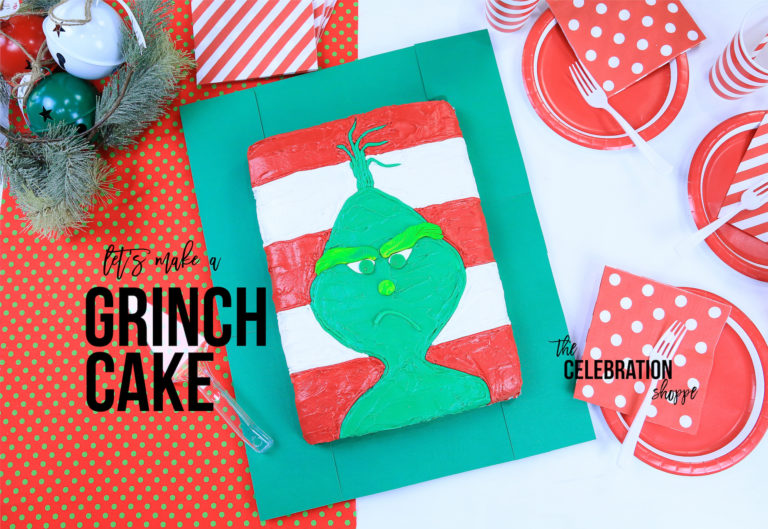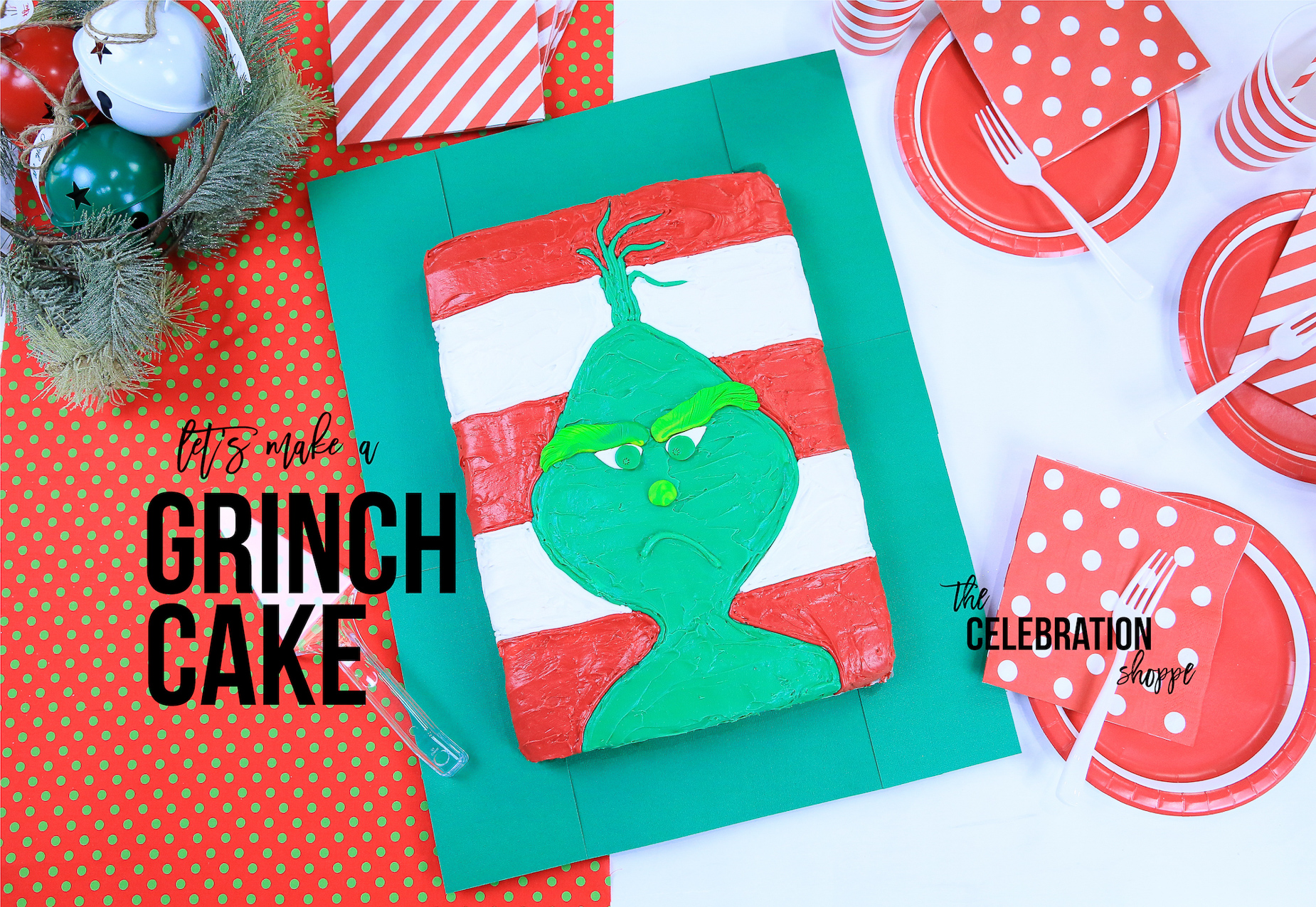 Plus, when I was a kid, The Grinch Who Stole Christmas was my dad's favorite Christmas movie to watch with us. He loved pretending like he didn't like Christmas just to get us all worked up and then he'd laugh hysterically. He has the most infectious laugh!
The Grinch Cake Supplies
2 cake mix boxes (and ingredients)
1 can red icing
1 can green icing
1 can white icing
2 piping bags or 2 resealable plastic freezer bags
Icing connectors, Icing tip #5
White fondant (tint two shades green)
Icing spatula or butter knife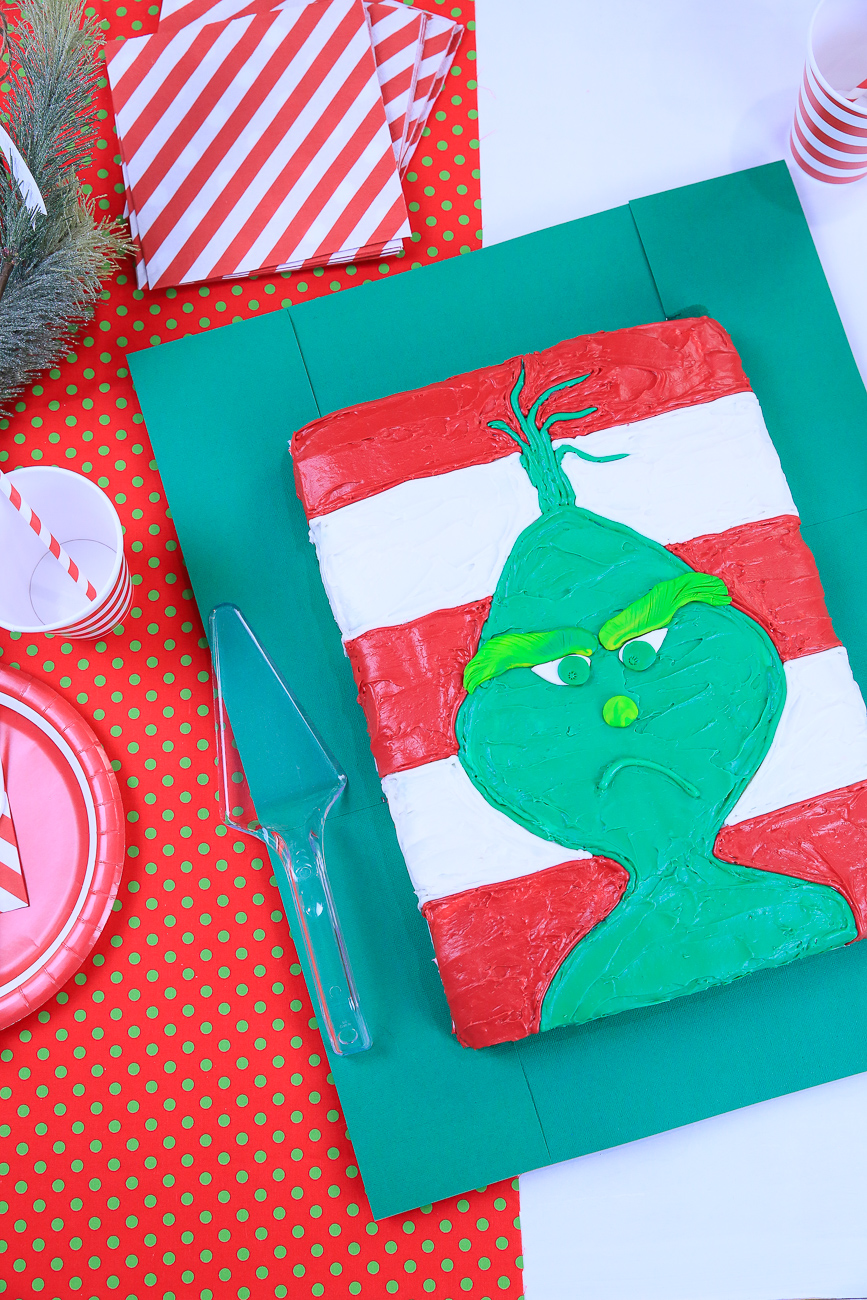 The Grinch Cake How To Video
Sometimes watching a how to tutorial is so much easier than reading, so I made you a little how to make a Grinch Cake video! Watch me on my YouTube channel and I'd love for you to SUBSCRIBE!
More How To Videos
More Christmas Craft Ideas
As always, I hope you're inspired to craft, bake, create and celebrate!
INSTAGRAM | FACEBOOK | PINTEREST | GOOGLE+ | TWITTER | YOUTUBE | BLOGLOVIN
This post may contain affiliate links, which means if you purchase something through this post I will earn a small fee from the retailer at absolutely no cost to you. They pay me for bringing you to them and I use it to keep the craft room stocked and the coffee pot brewing peppermint mocha! Don't worry. All content, ideas, photography and opinions are that of my own and I'd have it no other way!
Subscribe To Me On YouTube!