Let's make a welcome summer gift basket! My welcome summer gift basket and free printable summer gift tags are perfect teacher appreciation gifts! AND they're also great as kickoff to summer gifts for the kids!
I don't know about you, but I can't believe it's almost summer already. I'm giddy that it's summer, but it went by so amazingly quick. I know, I know. Time flies as you get older. But that's not it because I haven't aged! ;)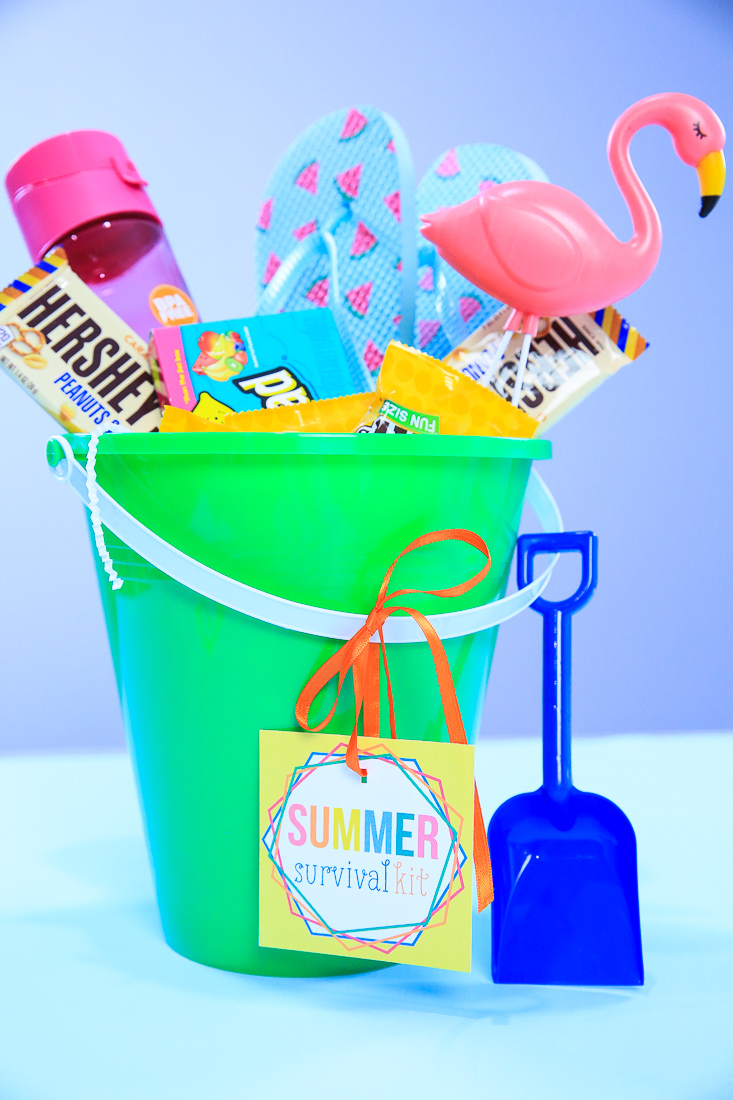 Join me on my YouTube channel and I'll show you how to pull together a quick teacher appreciation gift basket! So easy, but there are some tricks you won't want to miss for the perfect basket!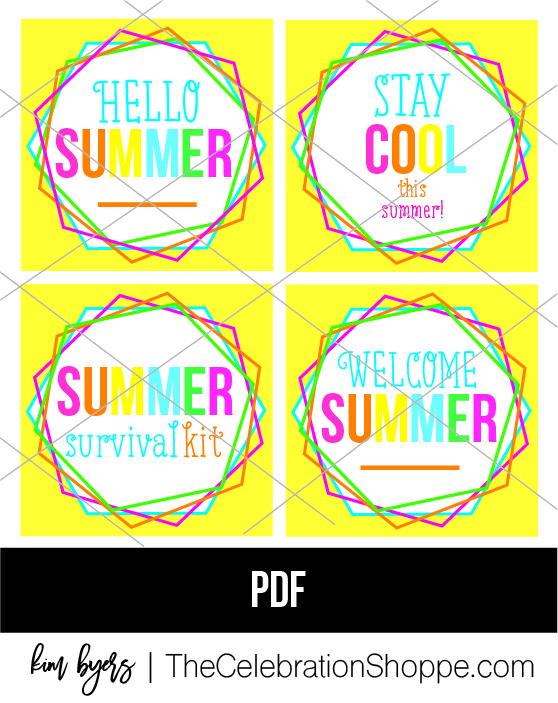 How To Fill A Welcome Summer Gift Basket
For Teachers – If you're making a welcome summer gift basket for a teacher appreciation gift, I would suggest flip-flops, sunscreen, water bottle, sweets, AND a gift card to their favorite ice cream shop or book store!
For Kids – If you're making a welcome summer gift basket for your kids, just fill it with their favorite things. Little kids love bubbles and chalk for the sidewalk, and big kids love gift cards just like teachers! ;)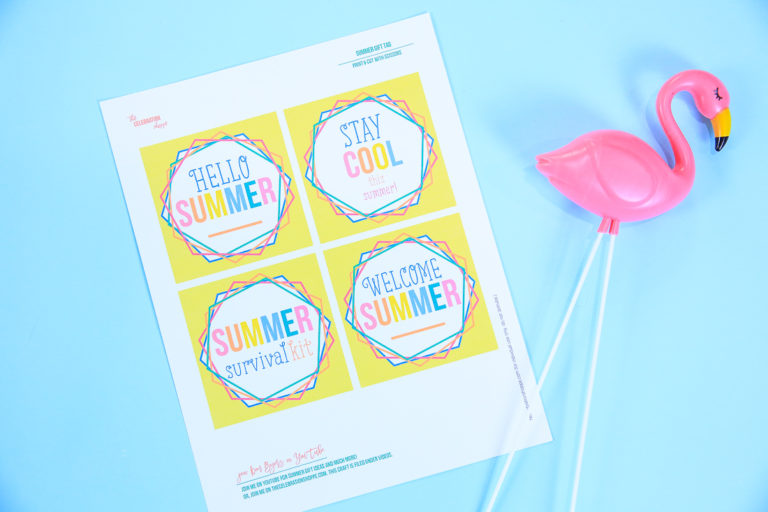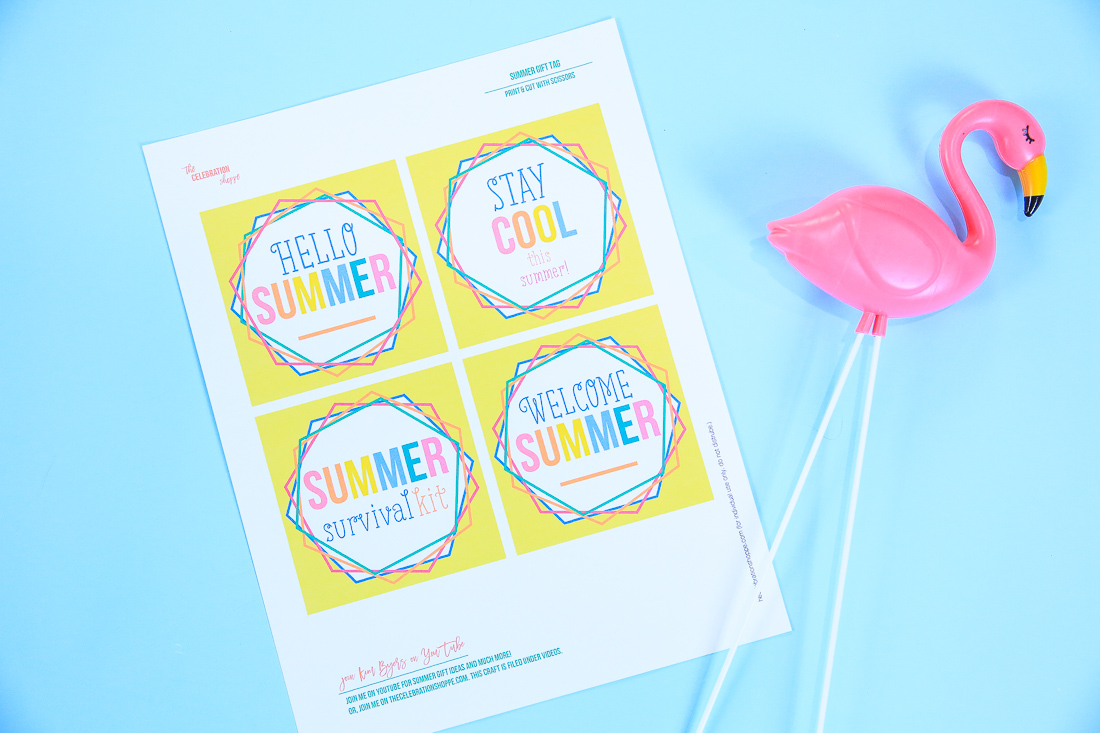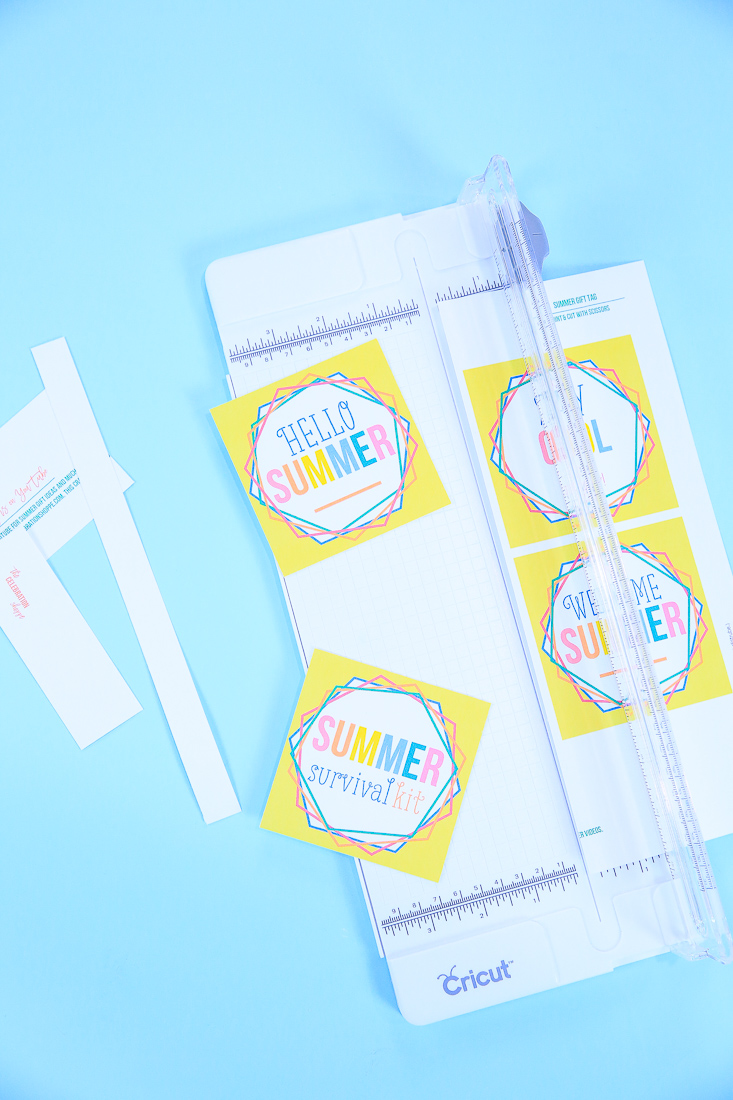 For the perfect straight line cut every time, get a straight edge trimmer. You'll never go back to plain old scissors for straight cuts!
Watch A Video
This is a different teacher appreciation gift tag, but I share tips on how to fill a pretty basket! Plus you can giggle at me on YouTube. ;)
Download FREE Files
I love sharing my designs with you! I only ask that you join my weekly newsletter where I share tons of ideas, deals and yes freebies! Or, if you prefer not to, you can grab this Welcome Summer Gift Tag set in my Etsy shop!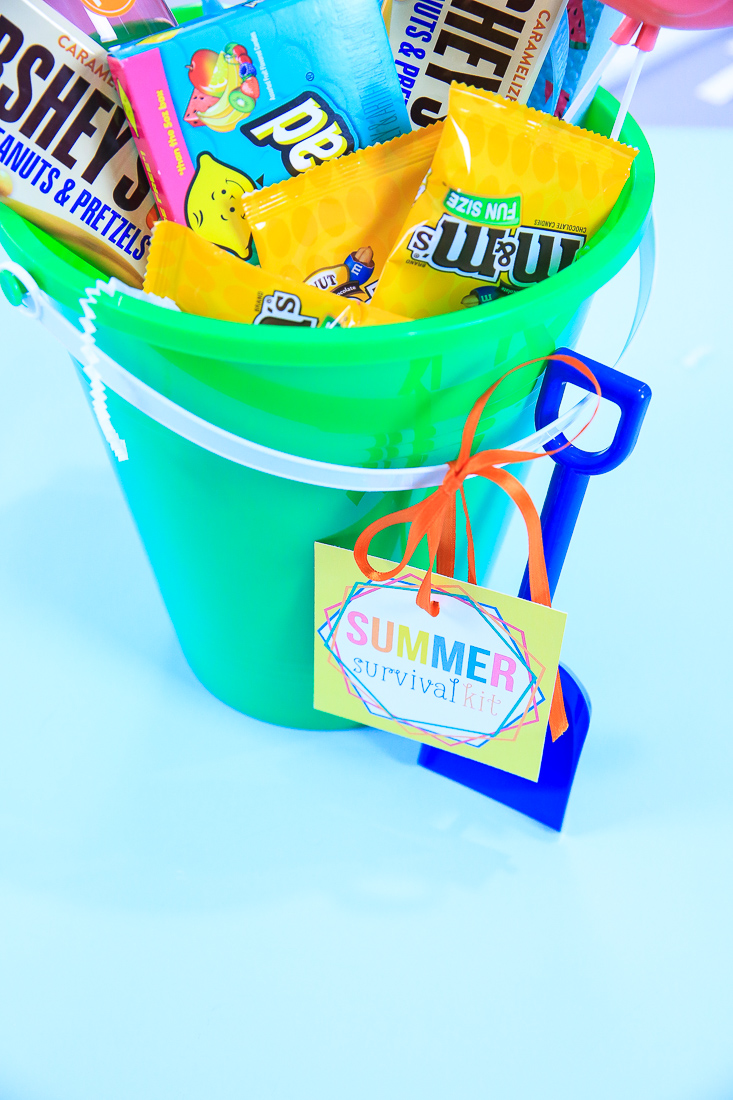 More Teacher Appreciation Gift Ideas
As always, I hope you're inspired to craft, create and celebrate!
INSTAGRAM | FACEBOOK | PINTEREST | TWITTER | YOUTUBE
INSTAGRAM | FACEBOOK | PINTEREST | TWITTER | YOUTUBE
This post contains affiliate links, which means if you purchase something through this post I will earn a small fee from the retailer at absolutely no cost to you. They pay me for bringing you to them and I use it to keep the craft room stocked and the coffee pot working! Don't worry. All content, ideas, photography and opinions are that of my own and I'd have it no other way!
Welcome Summer Gift Basket & Tags seen first on The Celebration Shoppe