Have you heard about the new Cricut Joy? It's the new BIG, little thing from Cricut!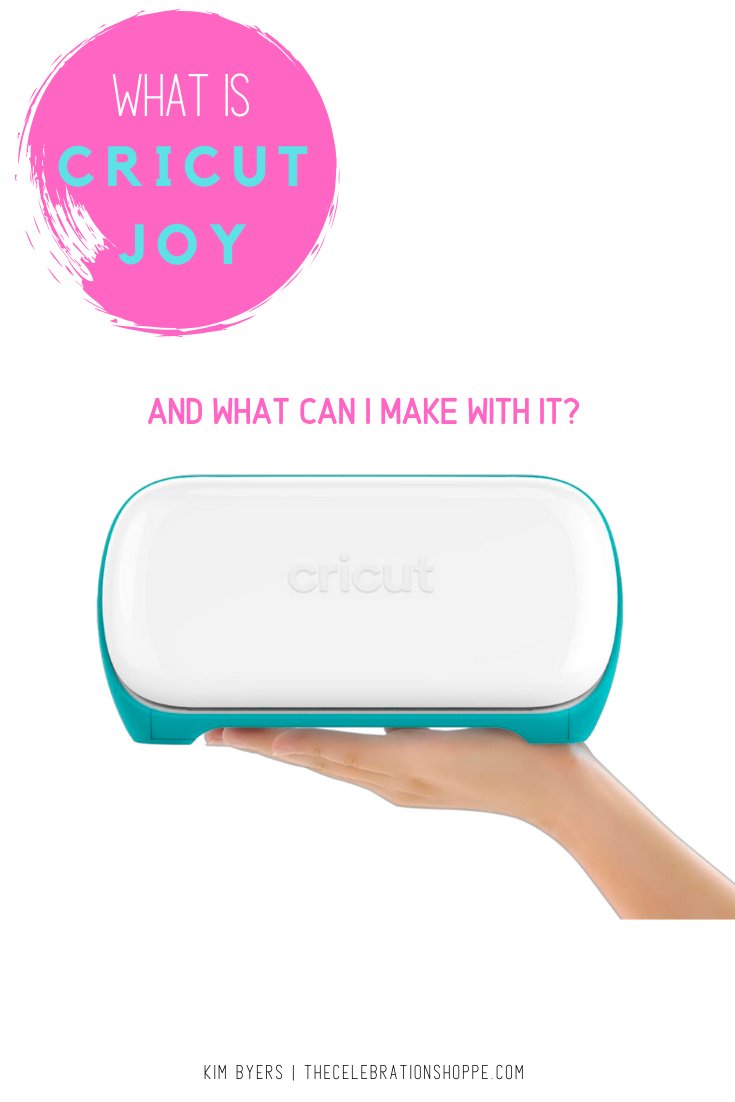 What Is Cricut Joy?
The newest machine in the Cricut family, the Cricut Joy, is a small, compact machine that is NOT a replacement for the Cricut Maker, or even the Cricut Explore Air 2, it's a companion! If you already have a machine, think of it as the little sister, or BFF.
I traveled to Utah to the Cricut headquarters back in January to learn all about this sweet little machine and it's been hard to hold the secret. I'm so glad I can finally spill the beans! Make sure you don't miss my videos on YouTube too so you can see it work firsthand!
The Joy cuts vinyl, iron-on, infusible ink and paper. It also has the ability to write!
For me personally, I own a Cricut Explore Air 2 and the Cricut Maker, but I like to "GO" places and craft. I'll go to my mom's or a friends and I don't like taking my big machines. I will, but it always makes me super nervous and it seems like a lot to drag to and fro.
I'll be using the Cricut Joy as my travel buddy! I'll be taking it with me when I want to "GO CRAFT" in places other than my own home.
How Is The Joy Different Than The Maker and Explore Air 2?
The Cricut Maker is still the end all be all of machines. It cuts everything, including fabrics and chipboard and one and one, with ease. And there are more and more tools available all the time! The Joy will not replace the Maker.
The Cricut Explore Air 2 is still the hardest working machine I know. If you craft often, love the details, like layers, want to make BIG things, the Explore is your machine. The Joy will not replace the Explore.
The Cricut Joy is the same in some ways, but different in its size, SMART products, simplicity. Most projects can be completed in 15 minutes! Read on to know exactly who the Joy is best for!
Who Is The Cricut Joy Best For?
These are the people I think would most benefit from the Cricut Joy:
No Space – If you have very little space, this machine is for you! You're often crafting at your kitchen table or in a small nook. You have to craft and clean-up quickly because the space you're using has a dual purpose, like the coffee table, kitchen counter, etc. You also have little space to store a machine and supplies.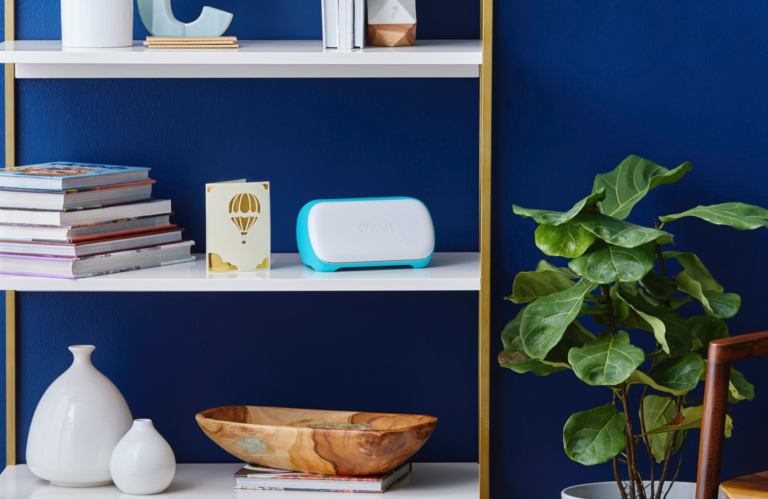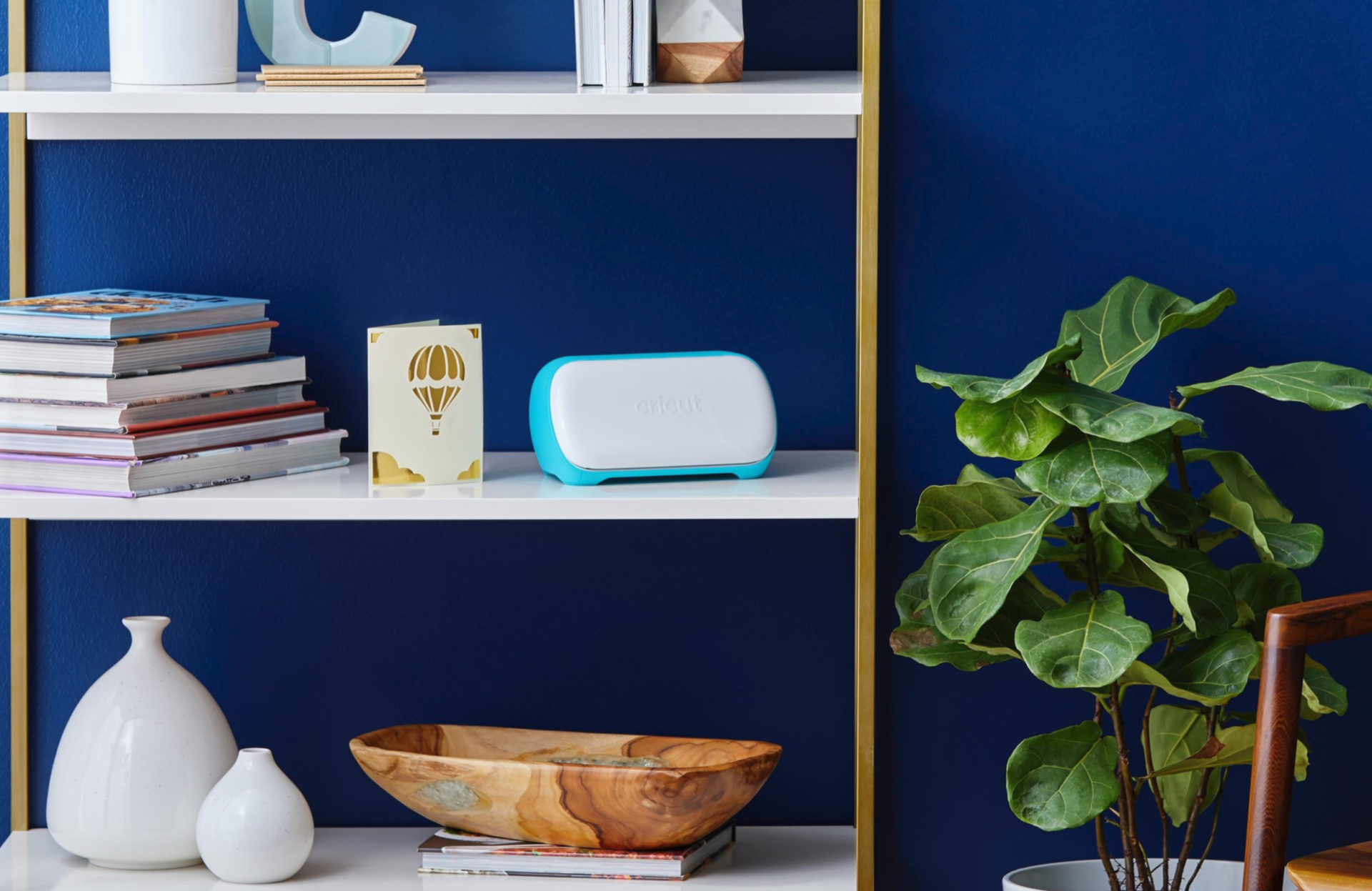 Little Time – This small, but big heart, machine is perfect for those of us with little time. We want to craft, but we don't have much time to do it. You can grab the Joy off the shelf and connect to it in moments. It's quick, the cuts are fast and it's easy with SMART products (more on these below!).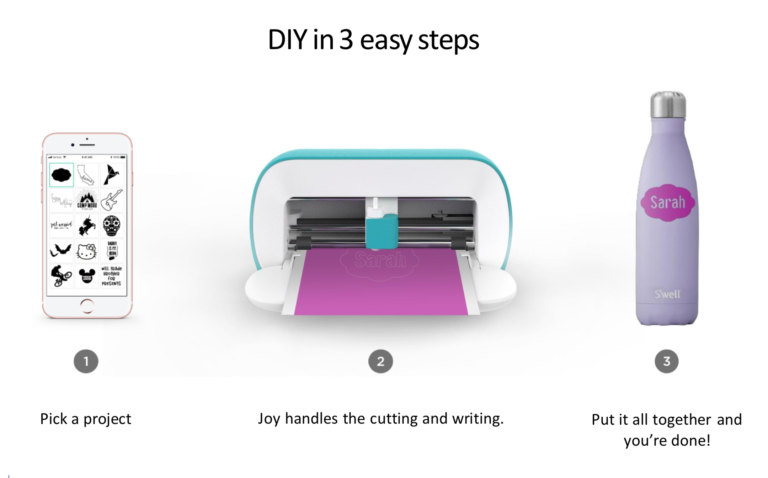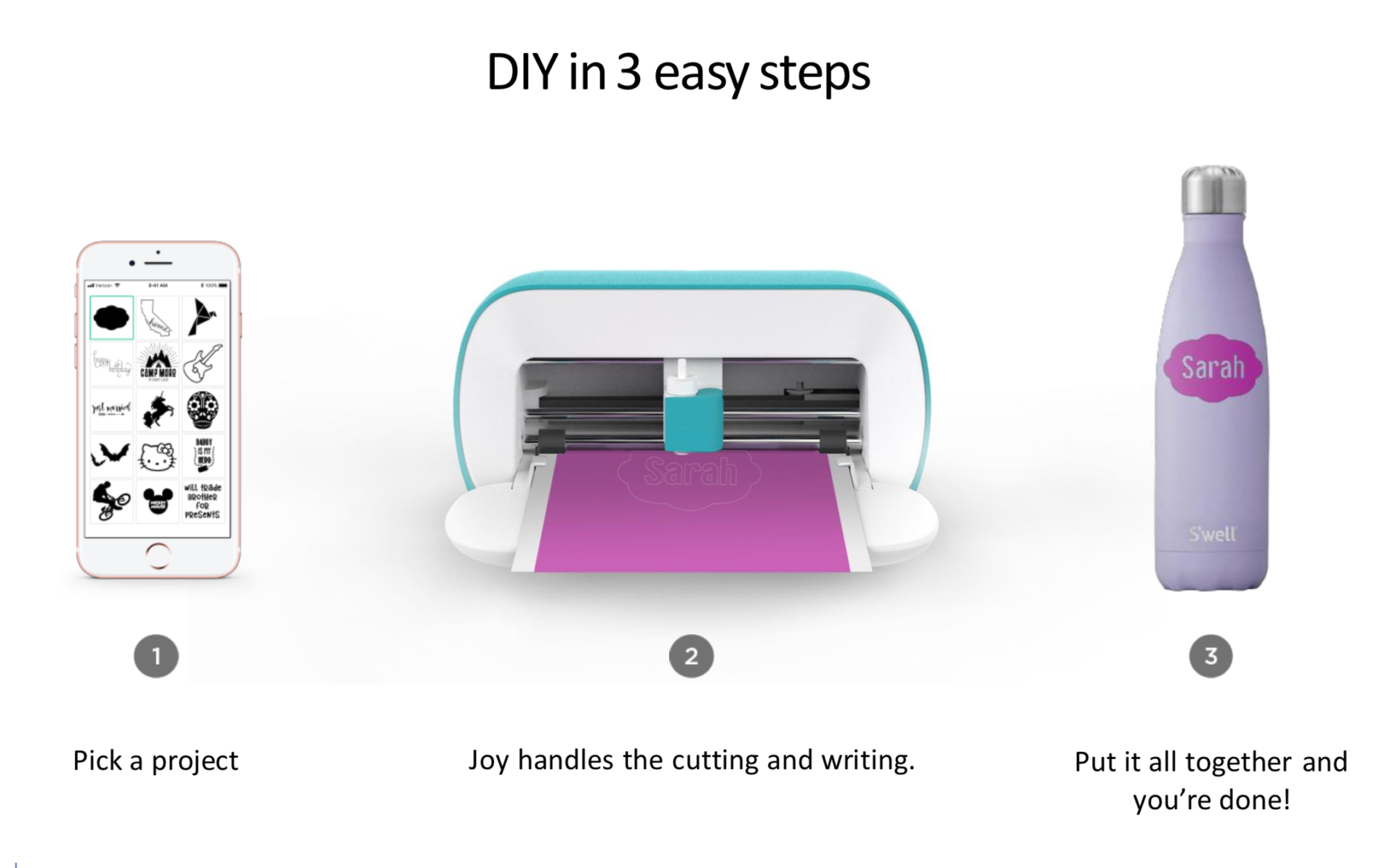 On The Go Crafter – This is me! If you like to craft away from your home, this machine if for you. It's easy to carry, the materials are smaller and it can be set up anywhere. It can use either your computer or your mobile device. All you need is bluetooth!
New Mom – One of the first things I thought of while playing with this machine is that it would be perfect for decorating onesies and toddler tshirts! You could of course make larger shirts as well, you might have to piece the iron-on elements together a bit more than normal, but this machine would be perfect if you just wanted to decorate darling little clothes!
Card LOVER – The Cricut Joy has cards down to a super easy and beautiful science! They're all one cut and they're amazing. You can make a card in a couple of minutes from start to finish!
Organizers – If you love an organized home, the Joy is for you! It's perfect for vinyl labels and they even have a new product that the pen tool will write on and not smudge!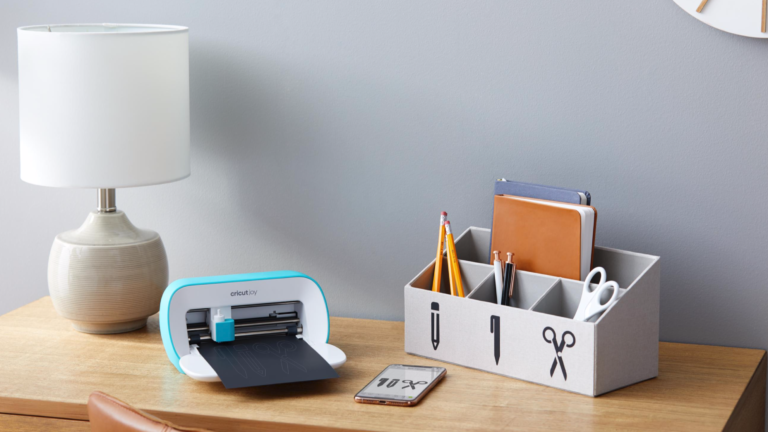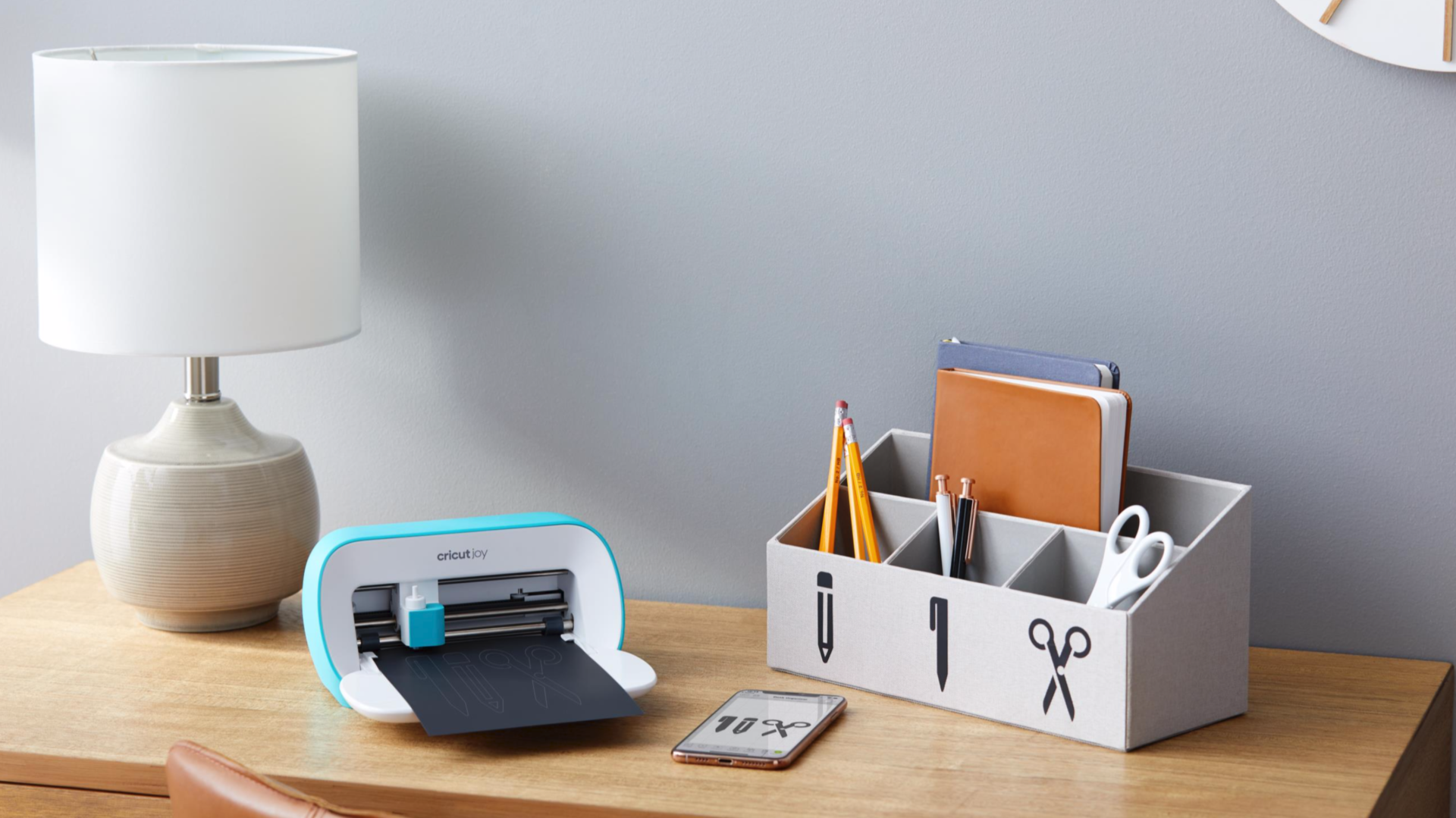 Craft Dabbler – You're not a serious crafter, but you love getting crafty from time to time. You don't want to invest a ton of money is this once in a while hobby, but you want in. The Cricut Joy is for you!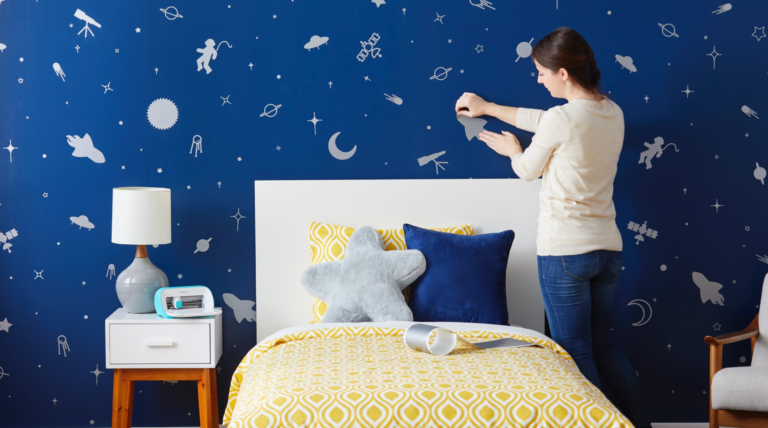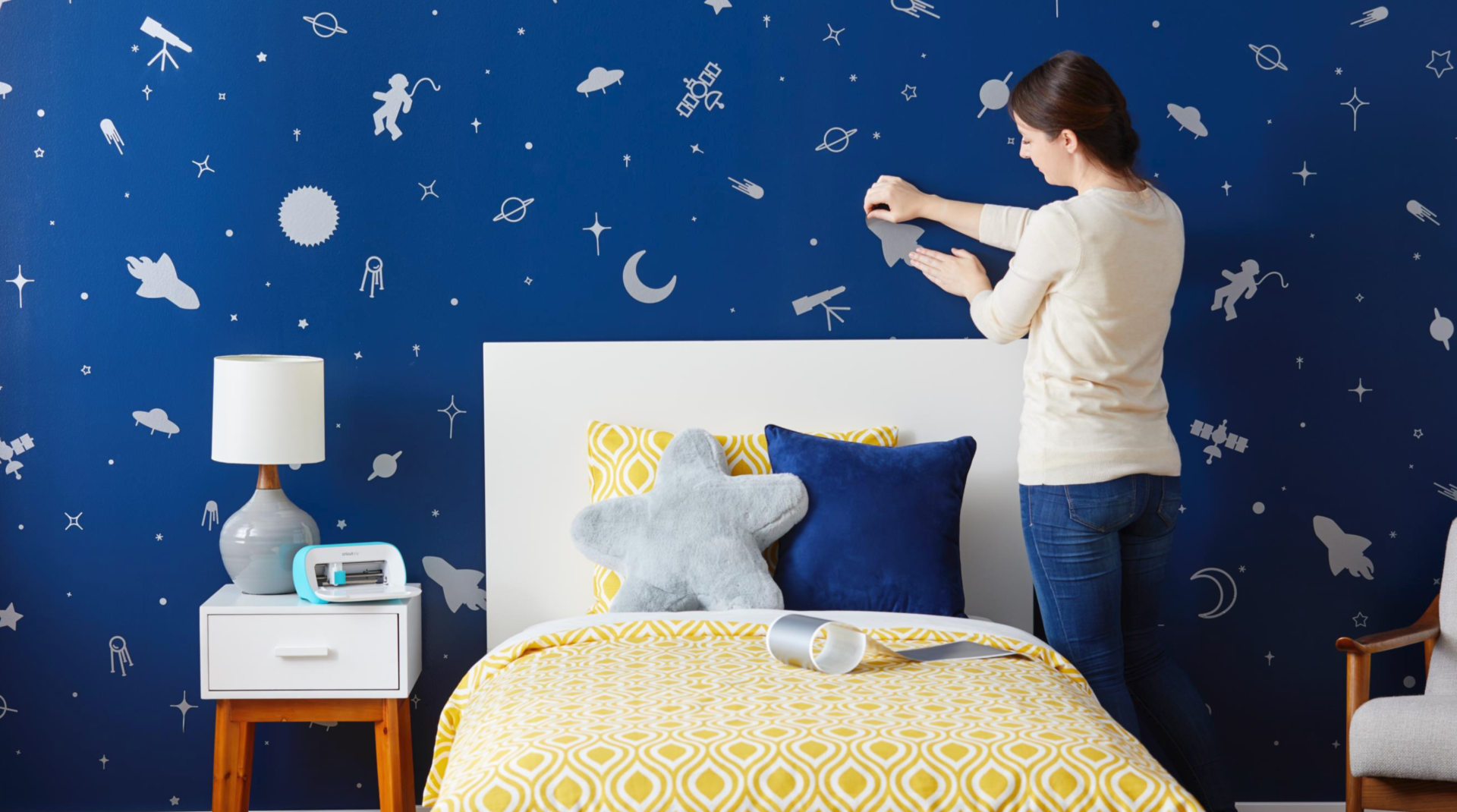 Does The Joy Use The Same Materials As The Other Machines?
Yes and No.
Vinyl, Cardstock, Iron-on – Yes. The Joy can use the same vinyl, cardstock, iron-on, etc. if you have a larger machine. You just have to cut it down and fit it on a mat. Better yet, buy the Joy sized materials so you can go matless!
Pens – No. The Joy can not use the same pens as the larger machines.
Blades – No. The Joy is simple. The housing fits the fine point blade and pens (Joy size only).
New Materials Specific To Joy?
SMART Materials – These materials don't require a mat. You read that right, no mat required. The Joy has sensors in the feeders that recognize the material and pull it in. YAY for simplicity!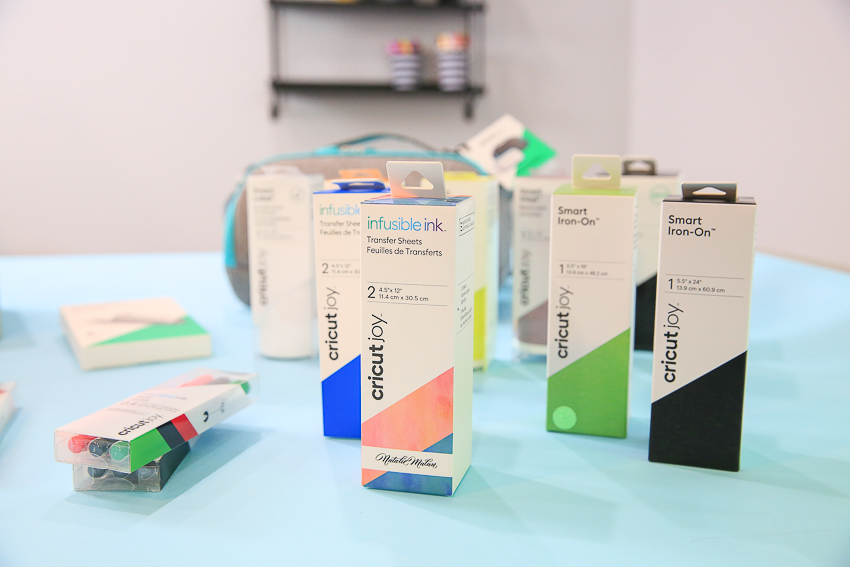 20 Foot Vinyl – the Cricut Joy has a continuous cut feature of up to 20′. That's right it can cut vinyl up to 20 FEET long! (See the image above of the space and rocket ship wall. One piece of vinyl. Wow!)
Card Mat & Card Insert Kits – the Card Mat works with Card Insert Kits to make beautiful perfect cards in ONE cut (and pen if you want) in just a few minutes.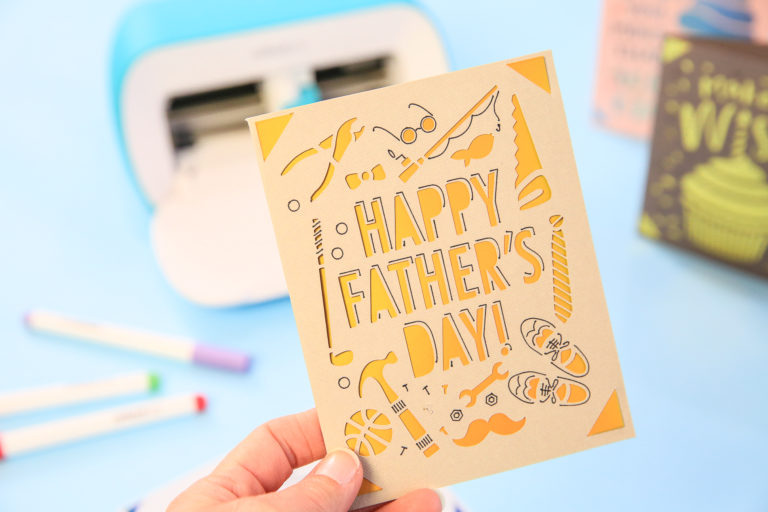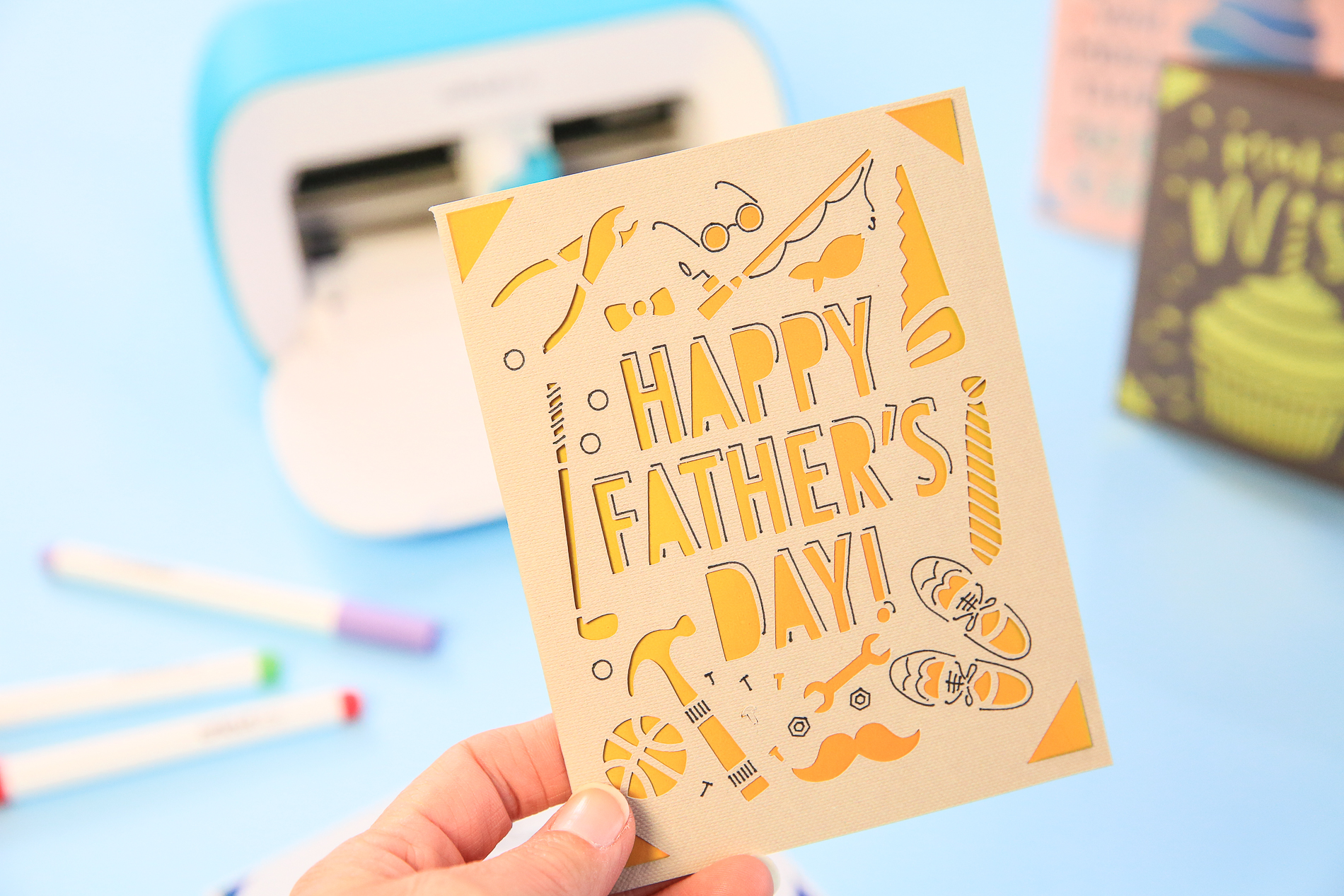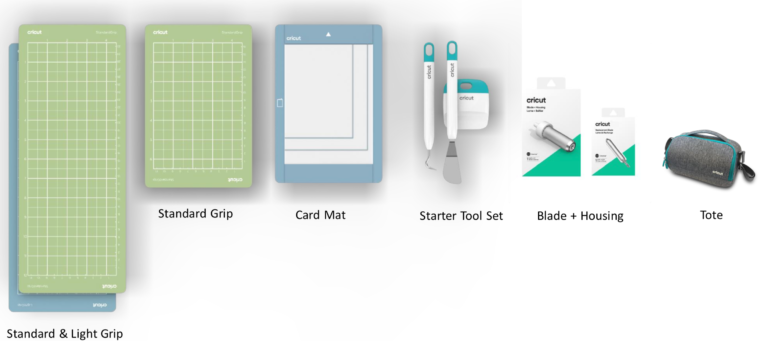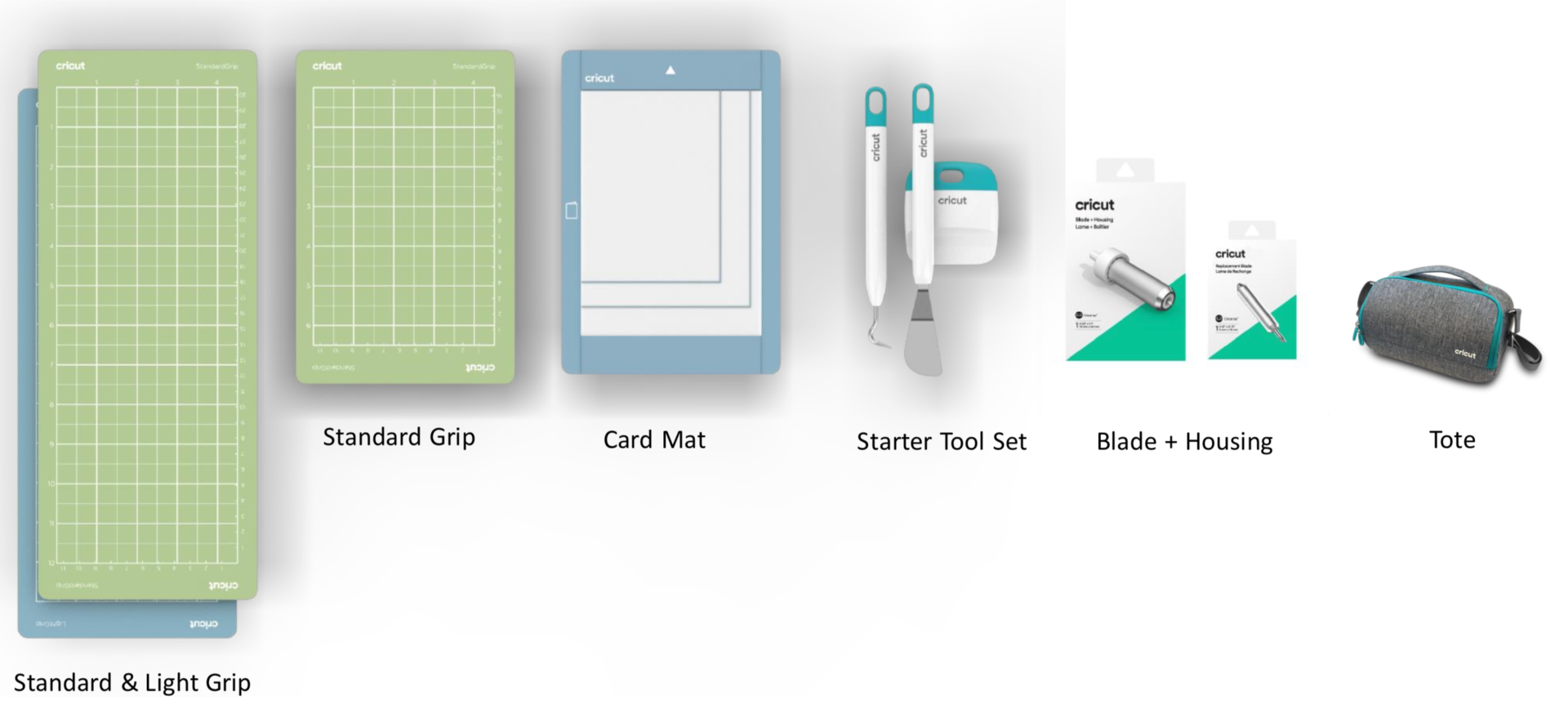 Writable Vinyl Label – organizing and labeling all the things has never been easier! The Joy can write anything you want on the label paper and the label vinyl and then cut it out! Perfection! (Tip: I don't recommend the gel pens. They tend to need longer to dry.)
When and Where Can I Buy The Cricut Joy?
On March 1, 2020, you'll be able to find the new Cricut Joy online at Cricut.com, and in a number of retail stores!
Walmart
Target
Michaels
Joann
Hobby Lobby
Let's Unbox The Cricut Joy Together
I made a quick unboxing Cricut Joy video to show you what all is inside the Joy box, how to set it up, and how to make the first cut.
I'll also be making tons of projects with the Joy over the next few weeks! Make sure you subscribe to my channel and craft with me! Here are just a few of the topics we'll cover (they will be linked as they go live):
Cards with Cricut Joy Card Mat
SMART Materials and Matless Cutting with Cricut Joy
Infusible Ink Onsie with Cricut Joy
Iron-On Makeup Bag with Cricut Joy
Vinyl Mug with Cricut Joy
Writable Kitchen Labels with Cricut Joy
Wall Vinyl Decor with Cricut Joy Continuous Cut
More About Cricut Machines
Footnote For My Rural Crafting Friends
If you have good Internet service and/or good cell service, this note is not for you. This note is for a VERY small group these days, but I wanted to share with my friends that live "out" in a rural area like I do. For me that means satellite Internet that goes out or gets weak in bad weather. And although I have amazing home cell service, a few of my neighbors have very poor cell service because of the provider they chose. If you have poor home internet service and cell service, consider the Explore or the Maker. Cricut Joy is a great little machine, but it has no hardwire. Meaning you can only connect to it by BlueTooth and poor or weak internet service and cell service can be frustrating.
As always, I hope you're inspired to craft, create and celebrate!
INSTAGRAM | FACEBOOK | PINTEREST | TWITTER | YOUTUBE
INSTAGRAM | FACEBOOK | PINTEREST | TWITTER | YOUTUBE
This post contains affiliate links, which means if you purchase something through this post I will earn a small fee from the retailer at absolutely no cost to you. They pay me for bringing you to them and I use it to keep the craft room stocked and the coffee pot working! Don't worry. All content, ideas, photography and opinions are that of my own and I'd have it no other way!