Let's make a Thanksgiving pumpkin pie stencil and then the prettiest pie on the Thanksgiving table!
Have you ever stenciled a cookie? This is the same, but on pie! I love how it takes a simple pumpkin pie to a decorated pumpkin pie in seconds!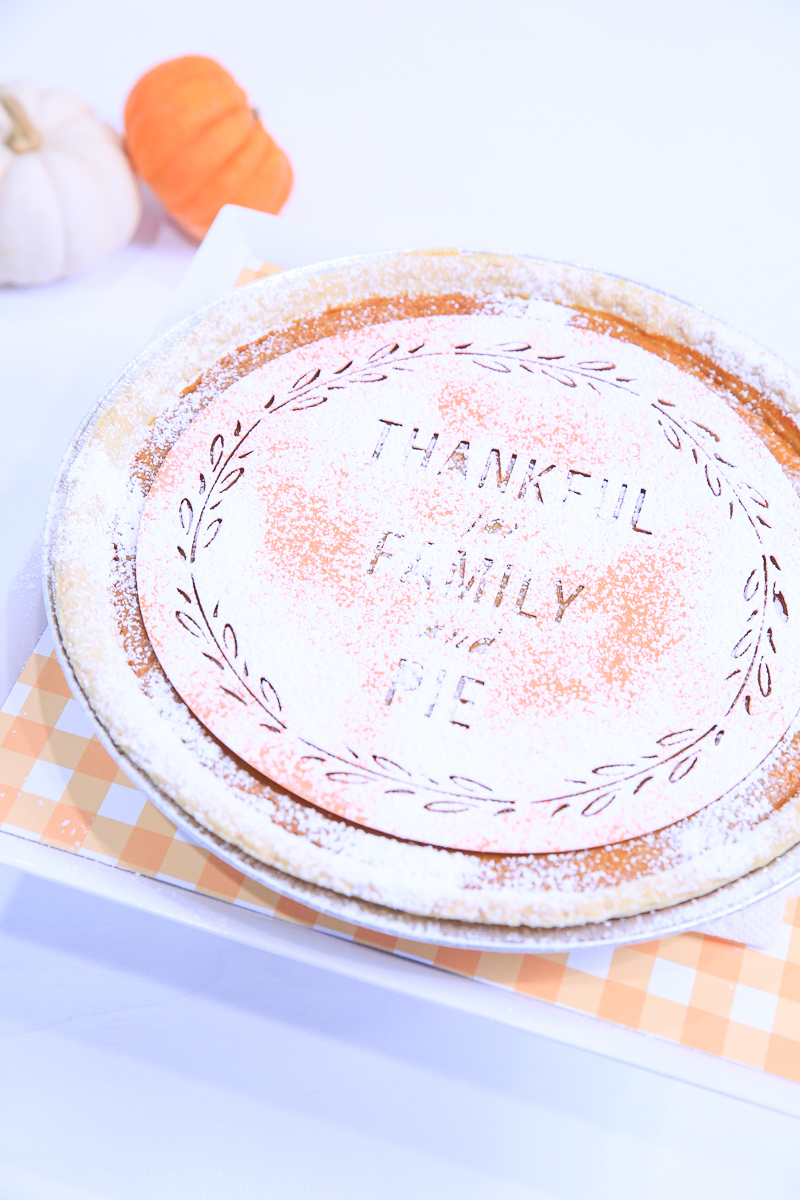 I have two templates in my "Pie! Oh My" Cricut cartridge. This one, "Thankful for Family and Pie," and the second "Mine and Yours," with "Mine" being a much larger part of the pie!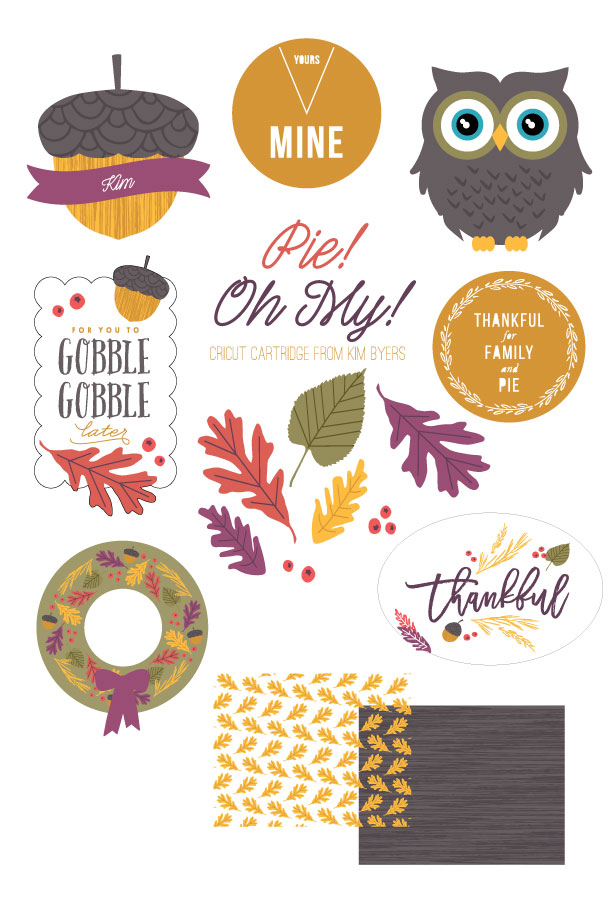 Supplies For Thanksgiving Pumpkin Pie Stencil
Video – How To Make A Thanksgiving Pumpkin Pie Stencil
I made a facebook live video! This craft is crazy simple, but there is nothing like seeing it firsthand.
Step-By-Step – How To Make A Pie Stencil
It's as easy as cut, pop and sprinkle!
Design Space and Size – this template is one cut, so the only thing you need to do is measure your pie's diameter, size the cut in Design Space and you're ready to cut!
Cut – Using cardstock, or template material if you want to keep it year to year, follow the Cricut Maker prompts and cut.
Pop & Sprinkle – Now that the cut is complete, just pop it out, hold it over the top of your pie and sprinkle!
TIP: Sprinkle just before serving. If your pie is moist, and it should be, then the powdered sugar will eventually melt into the top.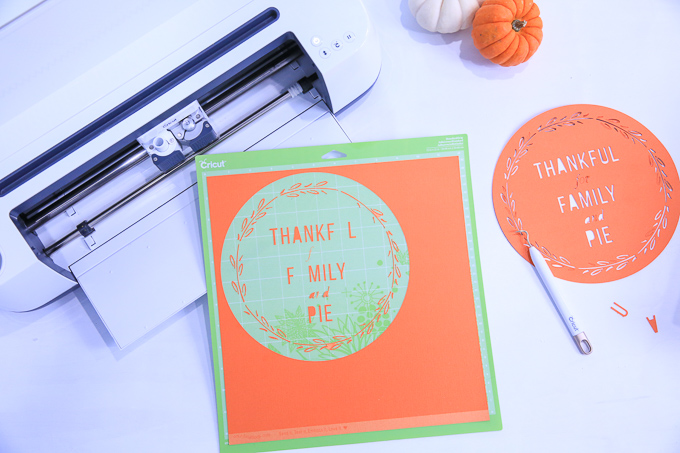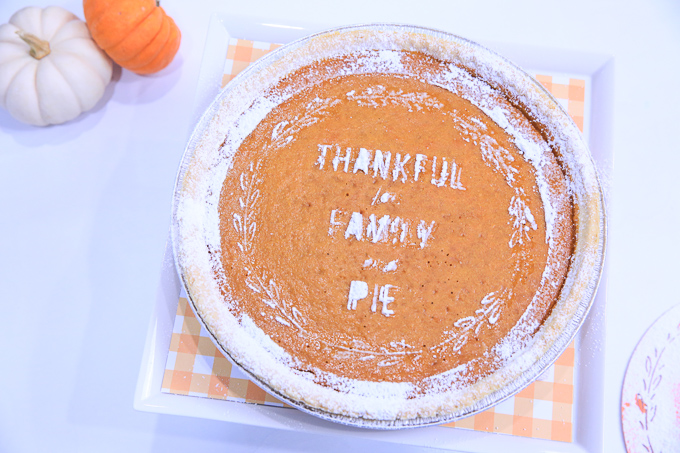 More Cricut Craft Ideas
As always, I hope you're inspired to craft, bake, create and celebrate!
INSTAGRAM | FACEBOOK | PINTEREST | GOOGLE+ | TWITTER | YOUTUBE | BLOGLOVIN
This post contains affiliate links, which means if you purchase something through this post I will earn a small fee from the retailer at absolutely no cost to you. They pay me for bringing you to them and I use it to keep the craft room stocked and the coffee pot working! Don't worry. All content, ideas, photography and opinions are that of my own and I'd have it no other way!