Let's make four easy Rudolph The Red Nosed Reindeer treats for all those Christmas gatherings and classroom parties! And what I love about each of these simple reindeer party snacks is that the kids can help make them too!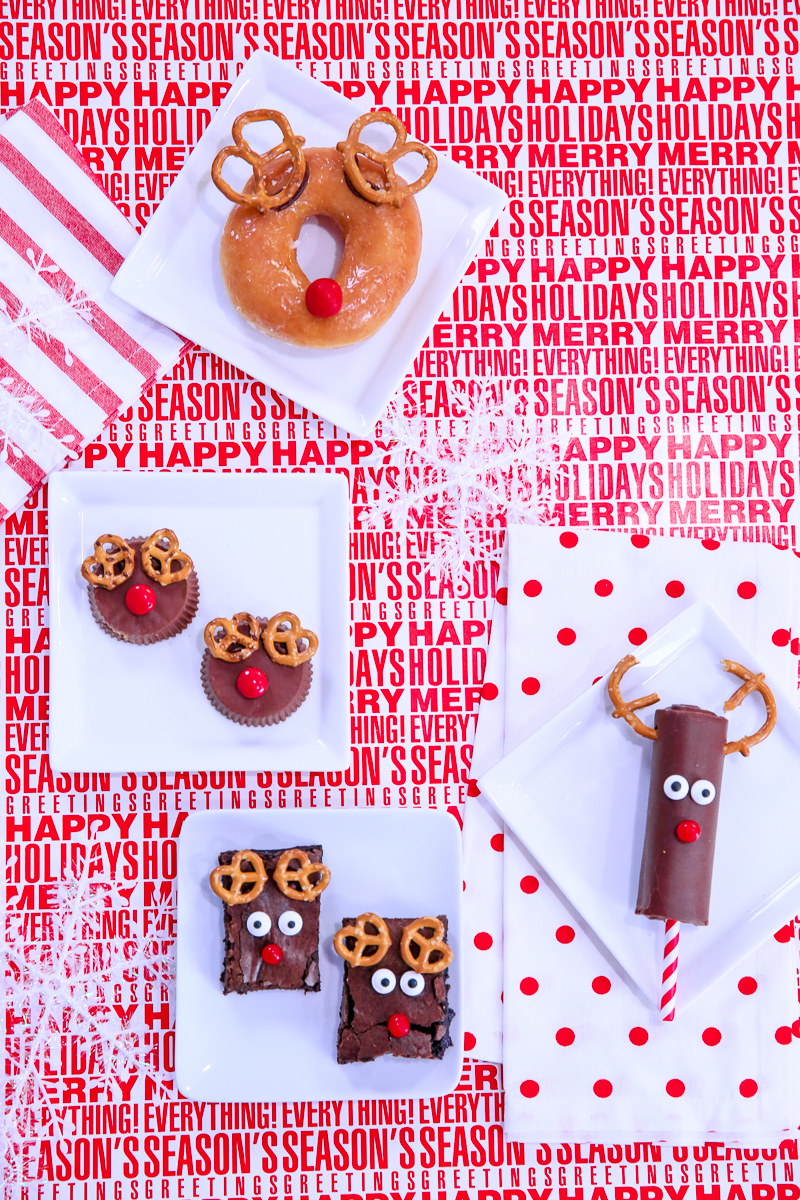 I'm admittedly partial to Rudolph The Red Nosed Reindeer. I love the classic movie from the 50s. It is a favorite of my family.
Rudolph Reindeer Donuts
To make donut reindeer treats you'll need:
Glazed donuts
Pretzels
Large red M&Ms
Chocolate icing in a resealable bag (end snipped off)
Reese's Cup Rudolph Treats
To make Reese's Rudolphs you'll need:
Reese's Cup, regular size
Regular red M&Ms
Mini pretzels (Snyder's Itty Bitty Minis)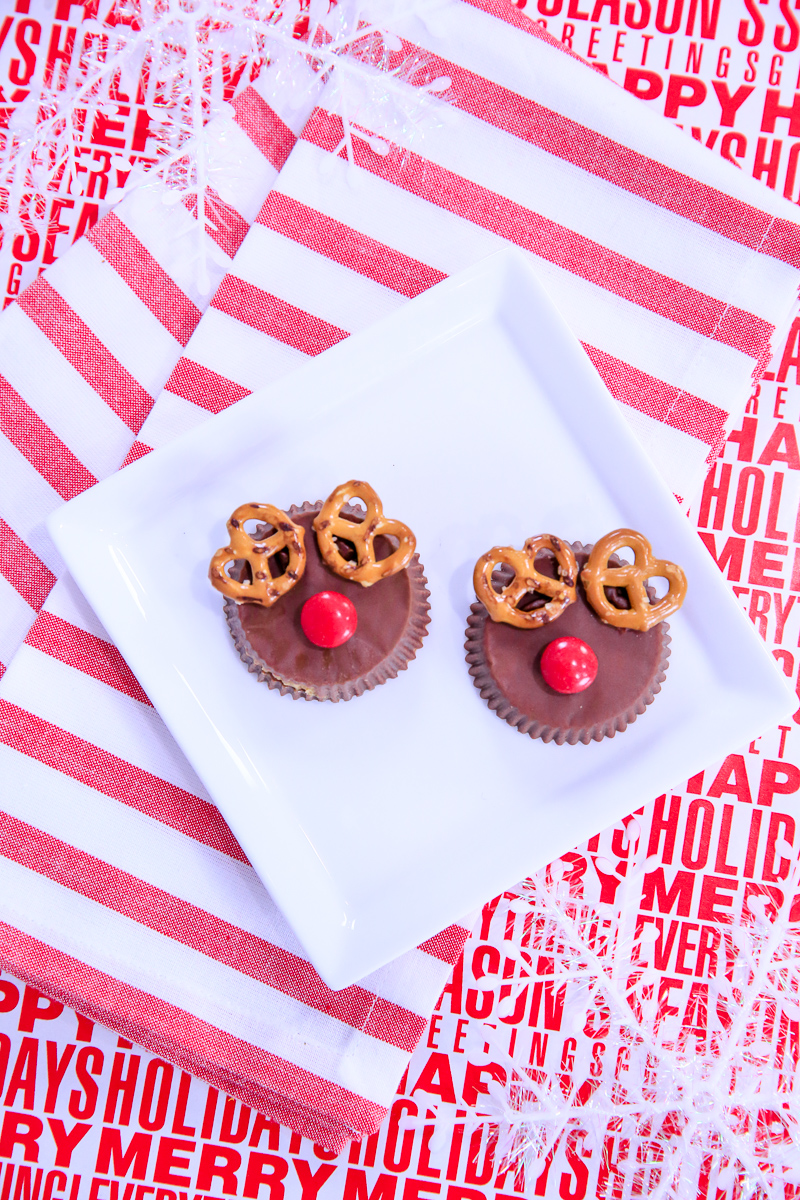 Brownie Reindeer Treats
Batch brownies, cut in rectangles
Candy eyes
Mini pretzels
Red hot candies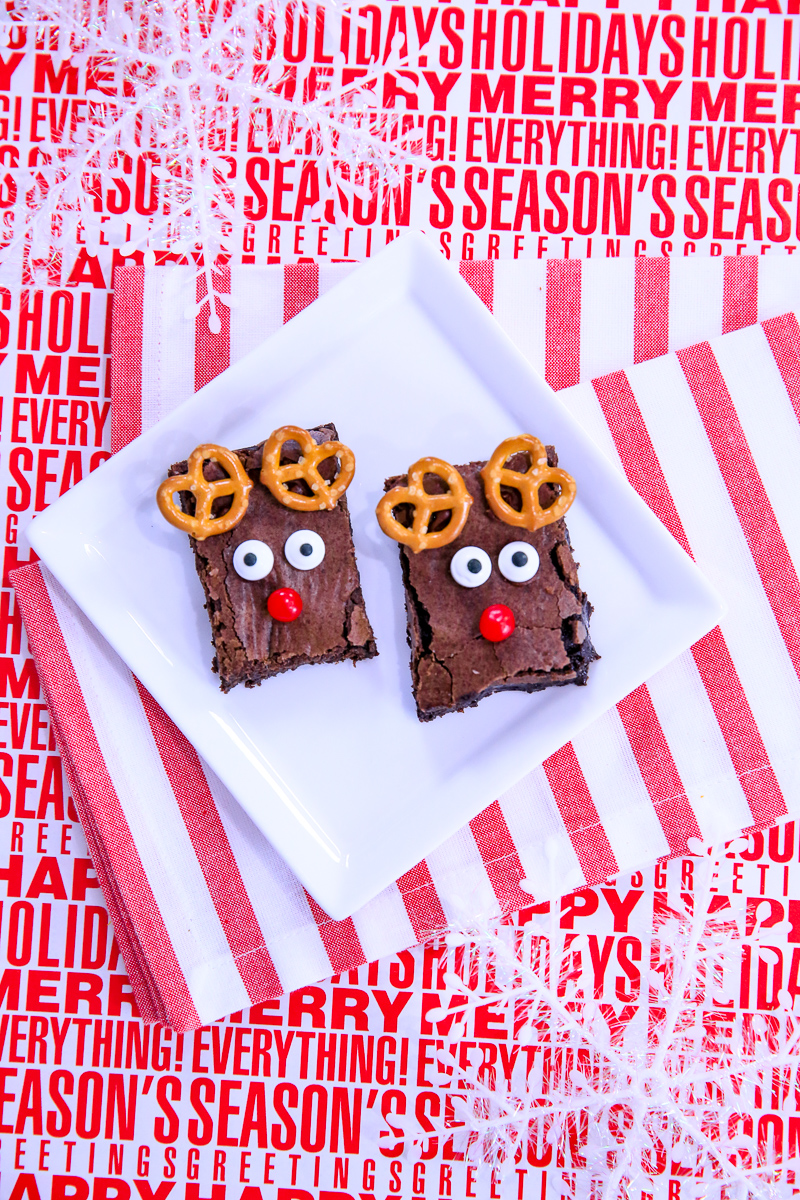 Swiss Roll Rudolph The Red Nosed Reindeer Snacks
Hostess Swiss Roll pastries, two to a pack
Candy eyes
Pretzels
Red hot candies
Paper straws
This idea is from my talented friend Desiree at The 36th Avenue. Hop over to her page to see so many darling ideas, including another Hostess idea for Snowman. It's clever and oh so easy!
Video – How To Make 4 Easy Reindeer Treats
The material list for each Rudolph The Red Nosed Reindeer Treat is listed above. Grab your goodies and let's make some reindeer treats!
More Christmas Fun Food & Craft Ideas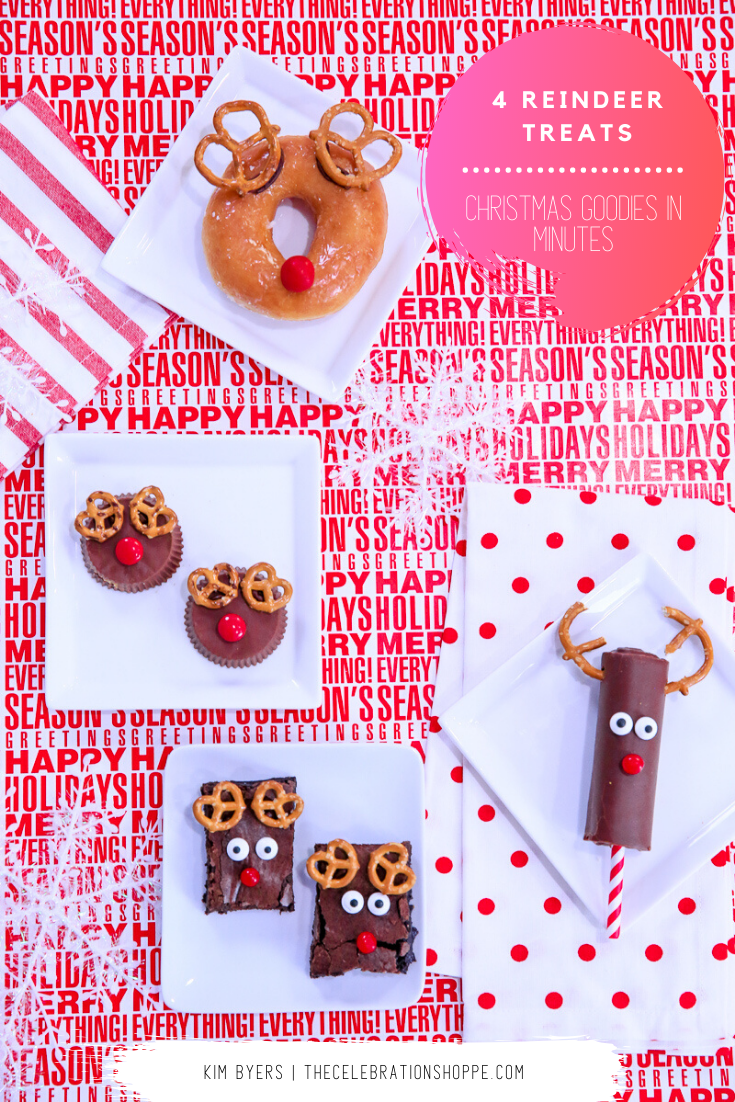 As always, I hope you're inspired to craft, bake, create and celebrate!
INSTAGRAM | FACEBOOK | PINTEREST | GOOGLE+ | TWITTER | YOUTUBE | BLOGLOVIN
This post contains affiliate links, which means if you purchase something through this post I will earn a small fee from the retailer at absolutely no cost to you. They pay me for bringing you to them and I use it to keep the craft room stocked and the coffee pot working! Don't worry. All content, ideas, photography and opinions are that of my own and I'd have it no other way!
Four Easy Rudolph The Red Nosed Reindeer Treats – VIDEO seen first on The Celebration Shoppe