This post contains affiliate links, which means if you purchase something through this post I will earn a small fee from the retailer at absolutely no cost to you. They pay me for bringing you to them and I use it to keep the craft room stocked and the coffee pot working! Don't worry. All content, ideas, photography and opinions are that of my own and I'd have it no other way!
What is Cricut Explore 3 and how is it different from the Cricut Explore Air 2 machine? I've got you covered! Let's unbox the Cricut Explore 3 machine, compare it side-by-side to the Cricut Explore Air 2 machine, set up the Explore 3, and make our first cut with the new Smart Materials found right in the box!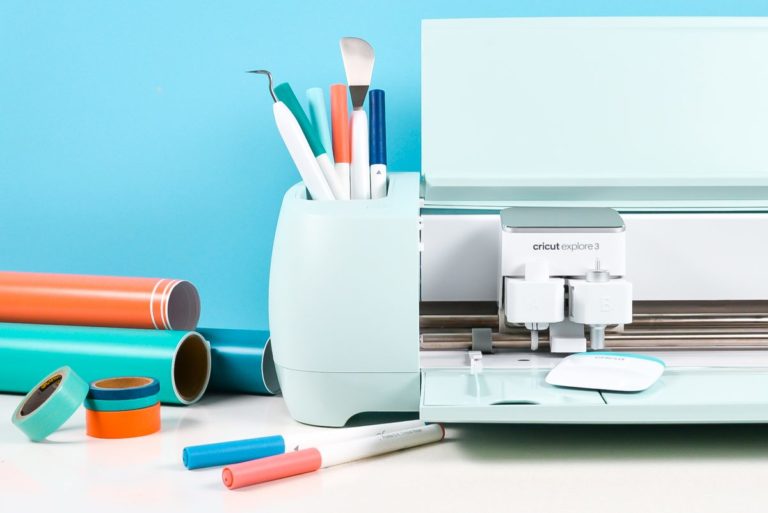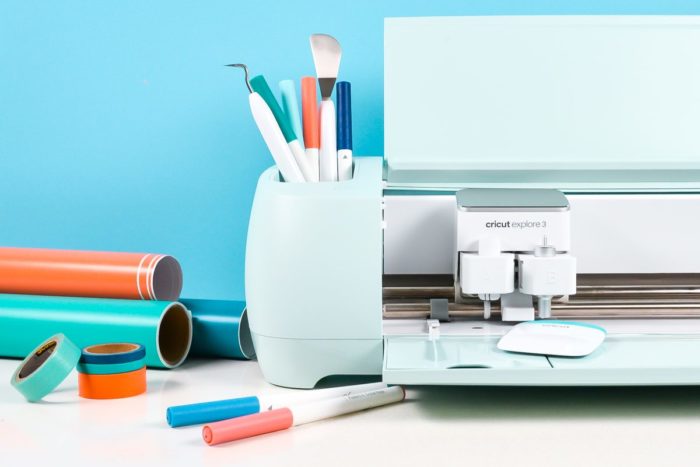 I've owned every Cricut machine since the beginning. I remember the cartridges and the very limited sizes, only having a handful of materials to work with, and loving every minute of crafting with it. Now I look at where we are with Cricut Design Space, the Cricut Explore 3 and the Cricut Maker 3 and just smile! We had no idea all this was possible, and yet here we are. And I bet we're not done yet! I think of my Cricut machine much like I think of my phone, technology will continue to improve and it just depends on whether or not I want the latest and greatest conveniences and options.
Video: Unboxing Cricut Explore 3 + Comparison To Explore Air 2
How Is The Cricut Explore 3 Different From The Explore Air 2?
The Explore 3 has many similarities to the Explore Air 2. They cut the same materials, they use the same tools, they're basically the same shape, they have similar storage, but let's talk about what's new. It's pretty exciting!
Cuts Matless Smart Materials
Cuts Lengths Up To 12 Feet Long and 13 Inches Wide
Cuts 2x Faster (it's really amazing!) With Perfect Accuracy
Streamlined Modern Facelift With Matt Finish & No Dial (All Choices Are In Cricut Design Space
In This Post:
What's Inside The Cricut Explore 3 Box?
Show Me Around The Cricut Explore 3 Machine
What's So Great About Matless Cutting & Smart Materials?
What Is The Cricut Smart Materials Roll Holder?
Why Does The New Machine Not Say "Air?"
How Much Faster Is The Cricut Explore 3 Than The Cricut Explore Air 2 Really?
How To Setup The Cricut Explore 3
What's Inside The Cricut Explore 3 Box?
Inside the Cricut Explore 3 box you'll find a welcome envelope with a piece of Smart Vinyl for your test cut (you'll use it during setup), and your warranty. Also in the box you'll get a larger packet of Smart Materials, including vinyl, iron-on and the new sticker cardstock. I use the cardstock in my first cut in the video above. LOVE it. Of course you have your machine and two cords, a power cord and a USB for those of us that still like to attach our machines to our computers from time to time. (I live way out and sometimes my internet likes to get glitchy.)
What you will no longer find in the Cricut Explore 3 box is a cutting mat and pen. All the previous machines came with both, but now you have to purchase them separately. If you're interested in getting the Explore 3 and you're not already a Cricut crafter, I would look at the bundle deals. It gives you lots of things all at once so you can play with all the materials and really determine what you like best!
Show Me Around The Cricut Explore 3 Machine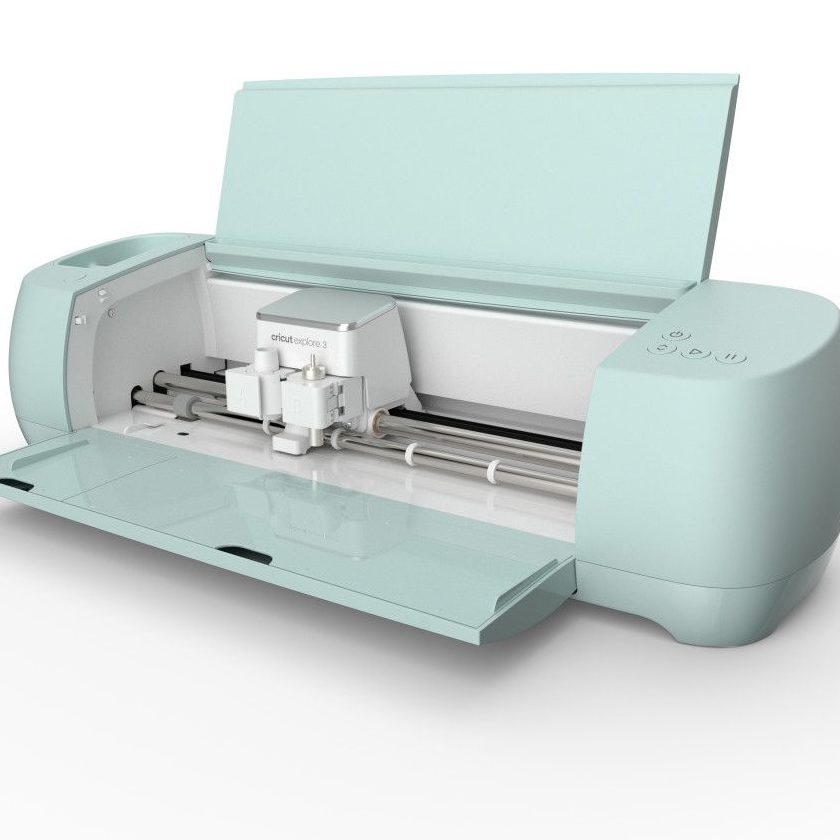 The Cricut Explore 3 looks very similar in shape to the Explore Air 2 and the Maker. But there are a few key differences including a matt finish, sleek buttons, no more cartridge adapter (replaced by storage),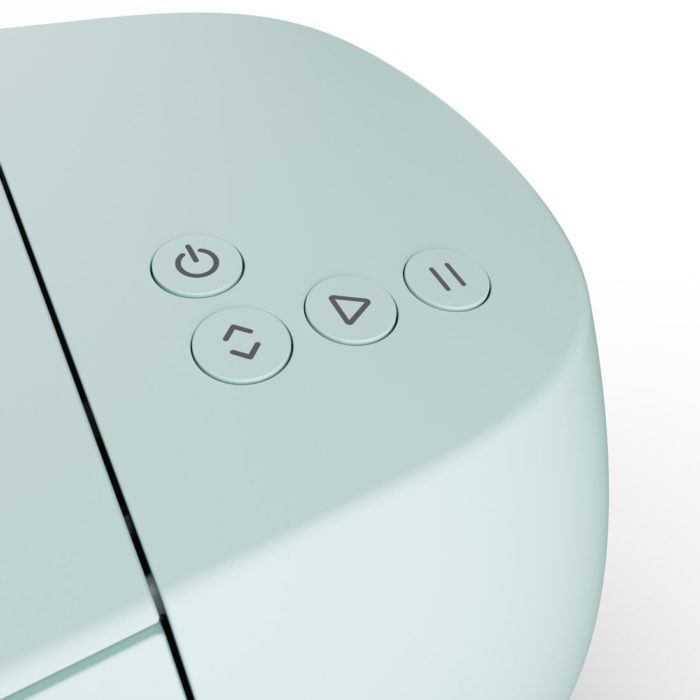 and now there is a tray to hold your mobile device (you'll use it more than you think).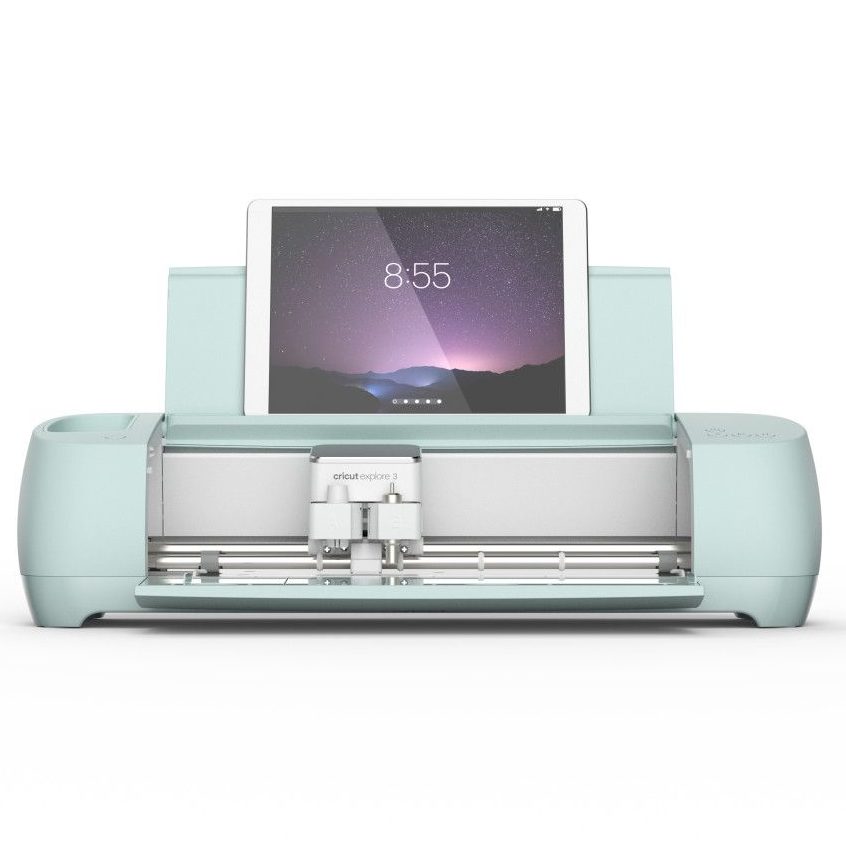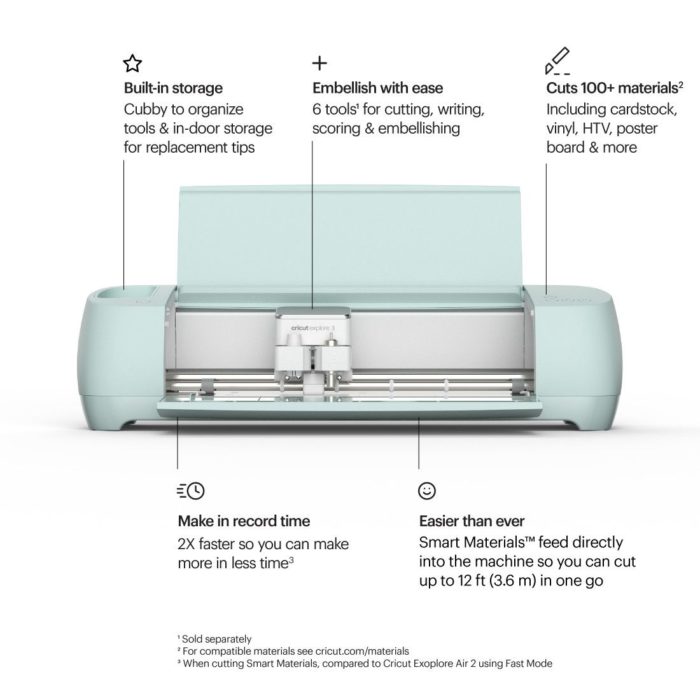 What's So Great About Matless Cutting & Smart Materials?
I personally have fallen in love with matless cutting because of my Cricut Joy. It's so simple and quick when you're in a hurry. The best thing about the new machine, even more than the material being matless, is that it can be long. Very long. Up to 12 feet long! I can't express how many times I've wanted to make a sign, but didn't really want to go through the process of cutting up the design for a smaller mat. No more! I can cut the full lettering or shape and transfer it all at once. For me, matless is great, but the length is amazing! I'll be making a sign shortly. Make sure you subscribe to me on YouTube so you don't miss it!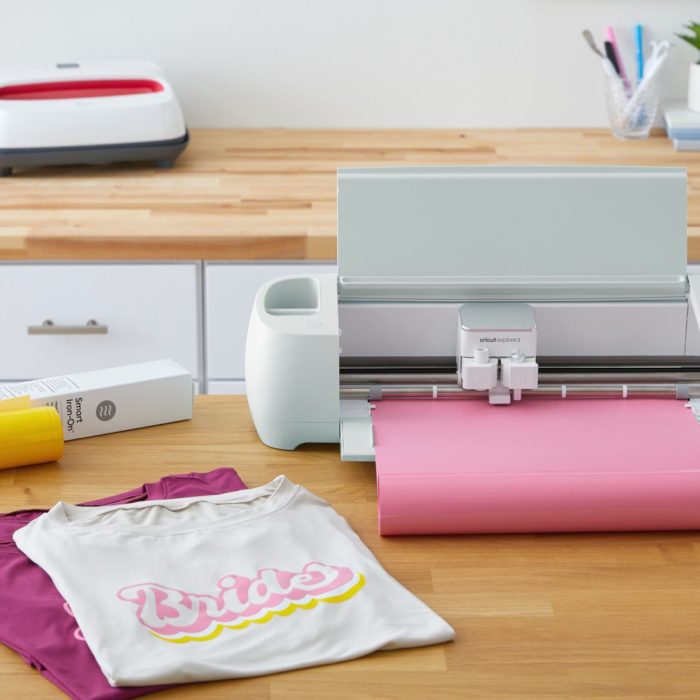 What Is The Cricut Smart Materials Roll Holder?
The new roll holder is just that. It's for large rolls of smart materials, up to 75′, wow. It holds the roll so that it doesn't move. PLUS, and this is a huge plus, it has a trimmer built in so you can use as much as you want and trim the roll away when you're done.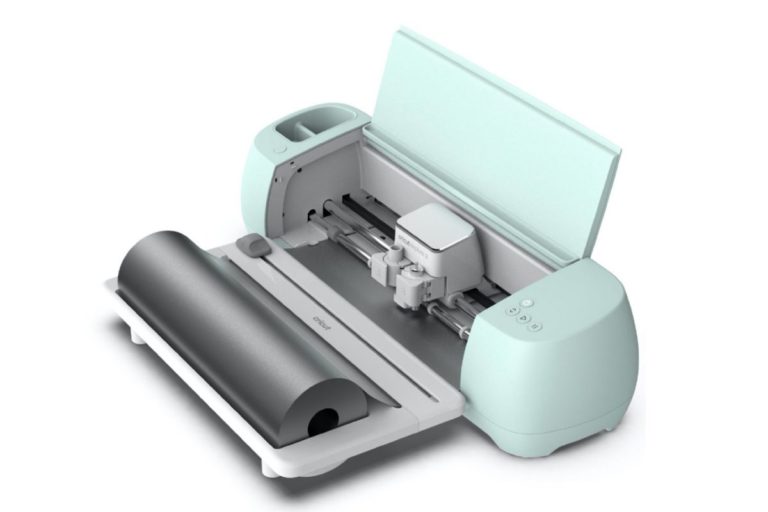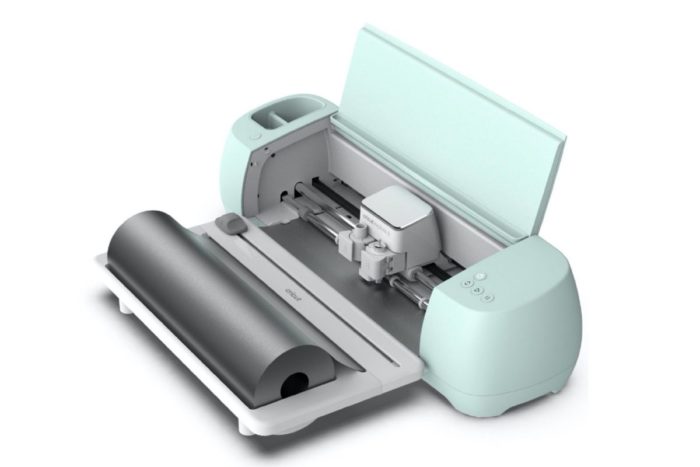 Why Does The New Machine Not Say "Air?"
You may be wondering why the new Cricut machine no longer has "Air" in the name. No worries. Since all the new machines have bluetooth capability, cutting wirelessly, they dropped the "Air" from the name. Several Cricut versions ago the machines were not wireless and the "Air" was new so they needed to call it out. Now it's standard.
How Much Faster Is The Cricut Explore 3 Than The Cricut Explore Air 2 Really?
Well I can tell you, they are not kidding about the 2x faster when using Smart Materials. You can see the machine in action in my Cricut Explore 3 Unboxing video, and I plan to make a video showing the difference in speed. It is something to behold. The pens are even faster on Smart Materials. It's fun to watch.
The Cricut Explore 3 cuts up to eight inches per second, where the Explore Air 2 cuts up to four inches per second. This said, when you're using a mat with the Explore 3, it will cut at the same speed as the Explore Air 2. I just want that to be clear so you don't wonder why it slowed down.
More to come on speed!
How To Set Up The Cricut Explore 3
I'll walk you through the complete setup of your Explore 3 machine in my YouTube video. If you're already sold on getting a Cricut Explore 3, fast forward my video to xx:xx and the setup will begin. It's super easy and the setup is done on Cricut.com. It will take only a couple of minutes, literally, and you'll be crafting. See you there!
More Cricut Ideas
I'll be sharing a ton more ideas on how to use your Cricut Mug Press, including some fun custom designs! Stay tuned and until then make sure you pin this page and subscribe to my YouTube channel!
Pin For Later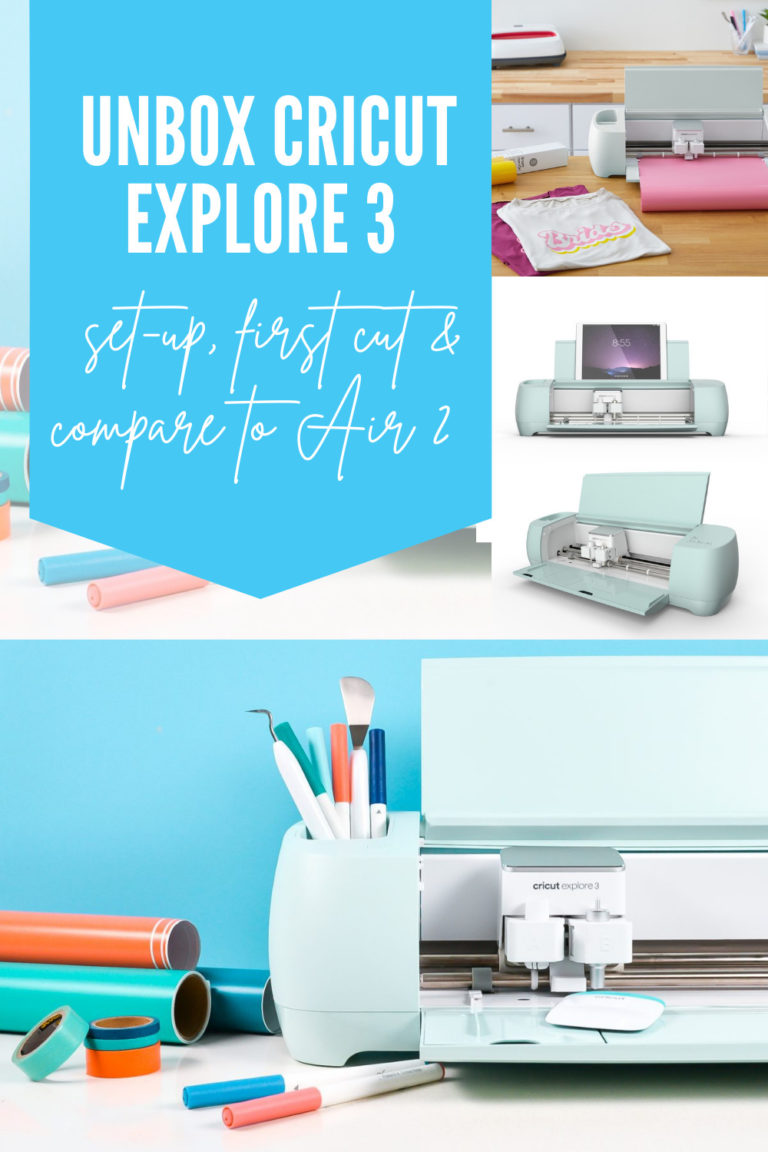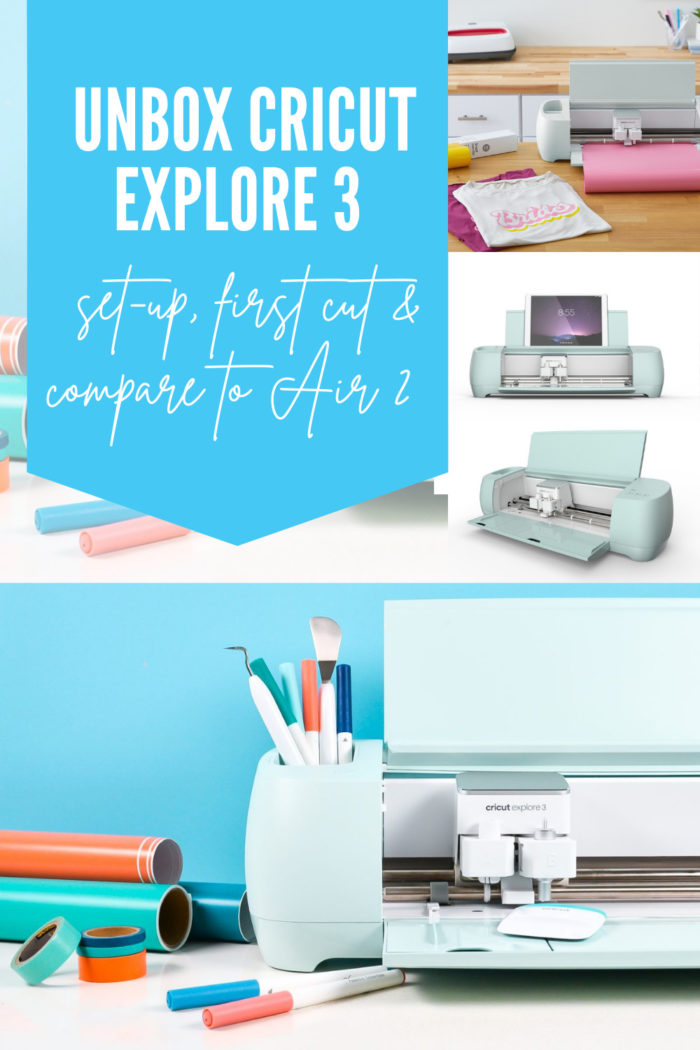 As always, I hope you're inspired to craft, create and celebrate!